---
Verde River - Sheep Crossing (Cave Creek vicinity), Arizona, USA
All photos by Patrick S. O'Donnell. Please do not reuse without permission. Patrick made an extended visit to the Verde River Sheep bridges in early 2007. This page shows the site focusing on the remnants of the original 1943 bridge. Another page of Patrick's photos focuses on the 1989 replacement bridge. You can see more photos of the old bridge here.
Patrick notes the first eight photos show: "the timbered tower with concrete buttressing on the west side of the Verde River."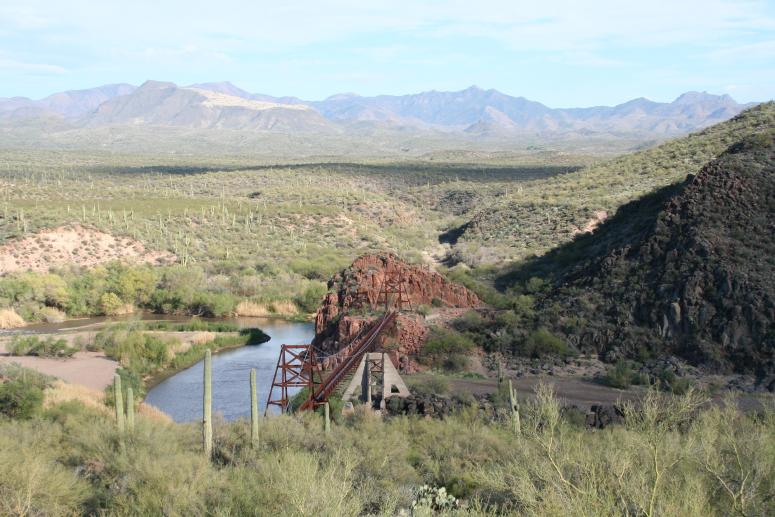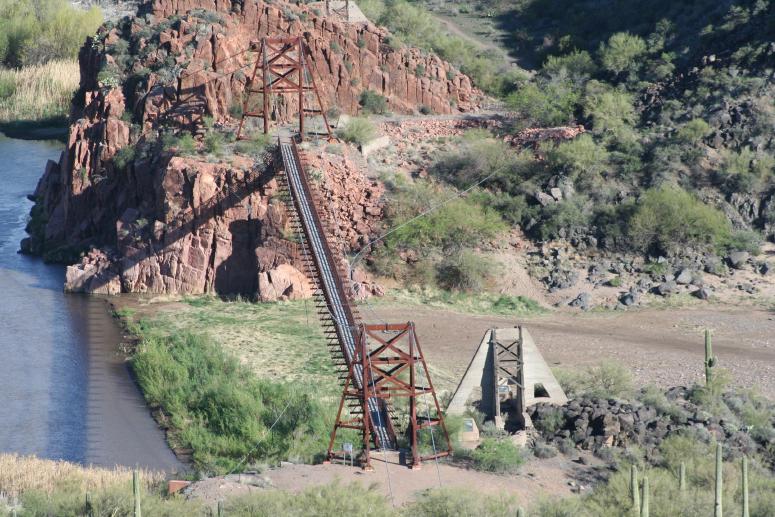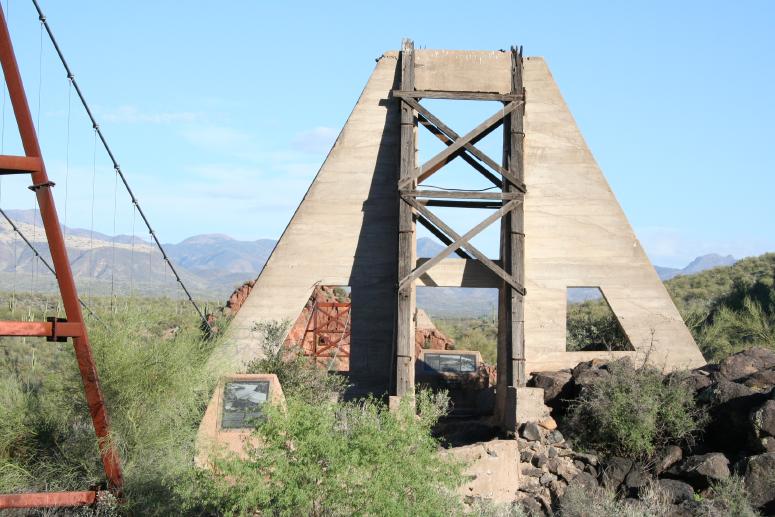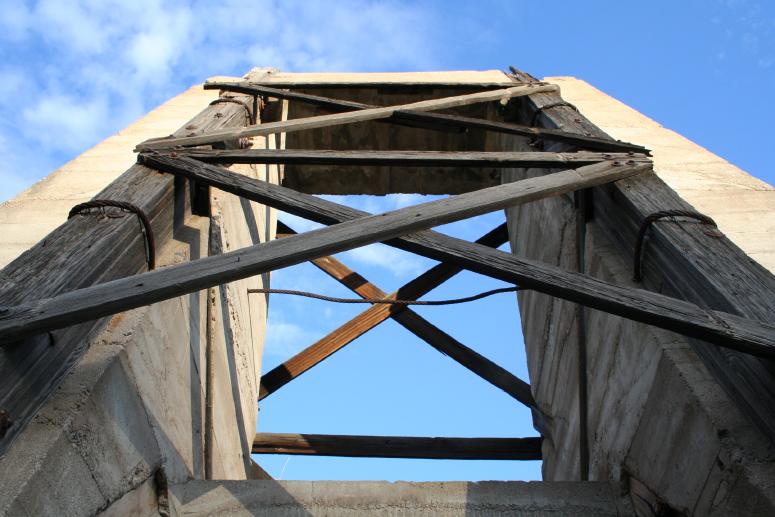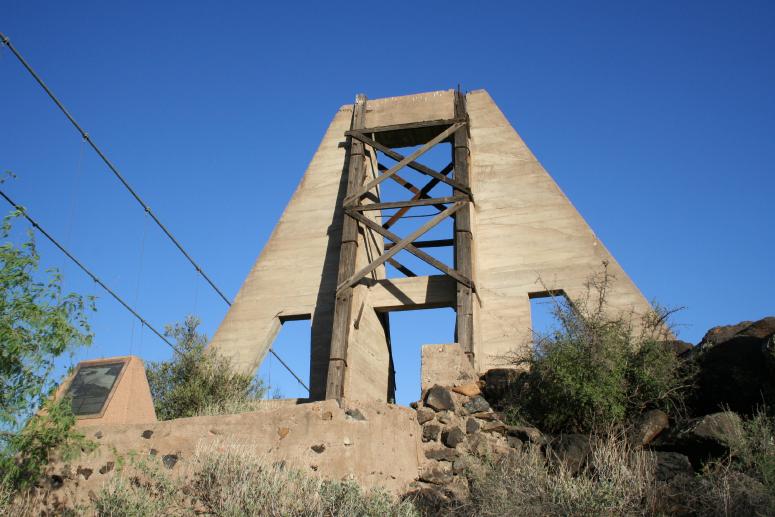 "Shots of the three interpretives sharing the history of the Sheep Bridge and surrounding area. Two on the west end - the other on the east end of bridge - all different."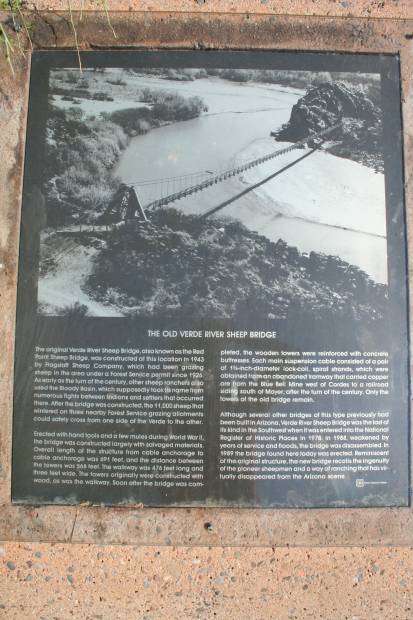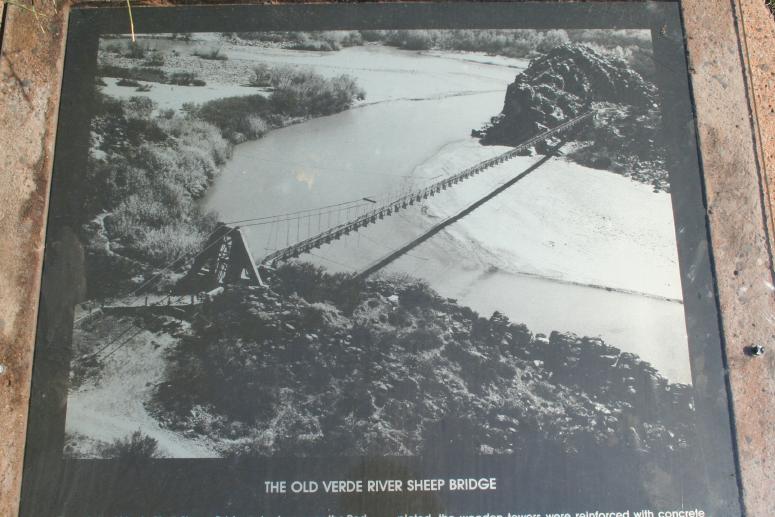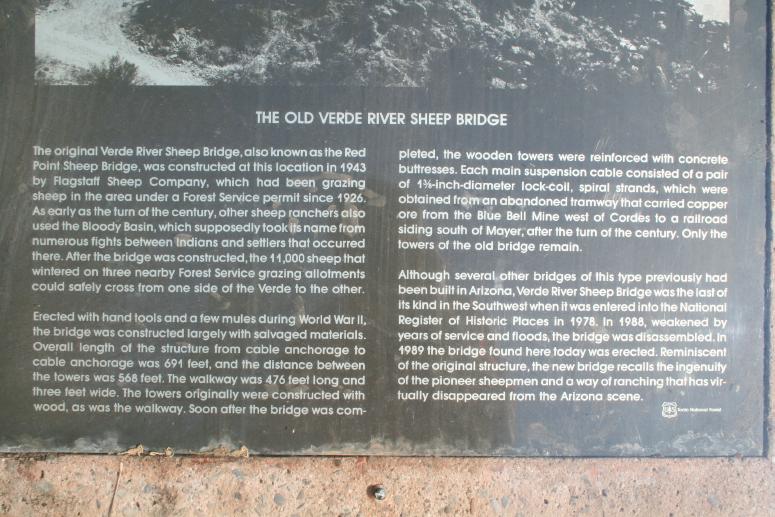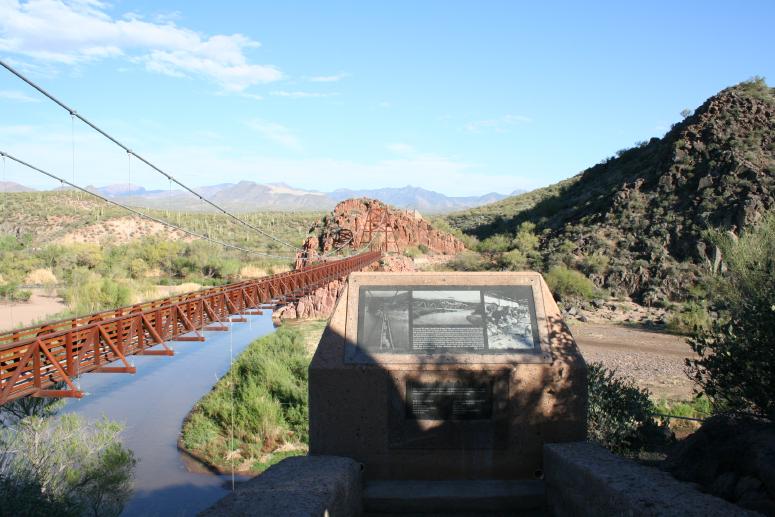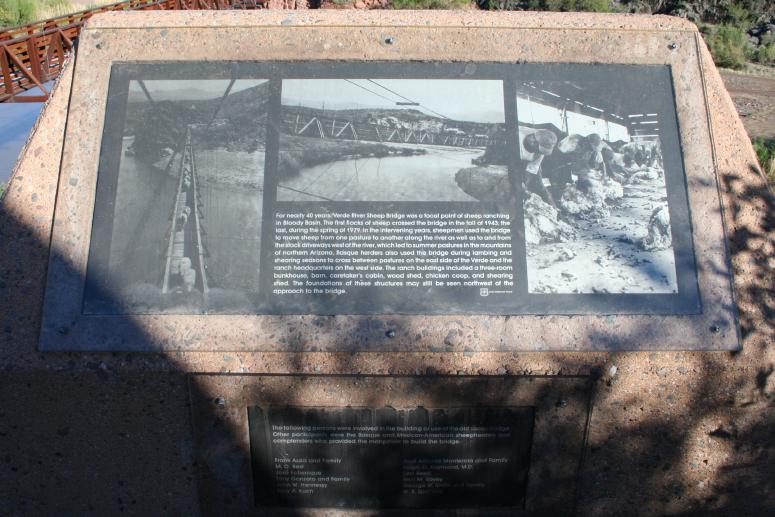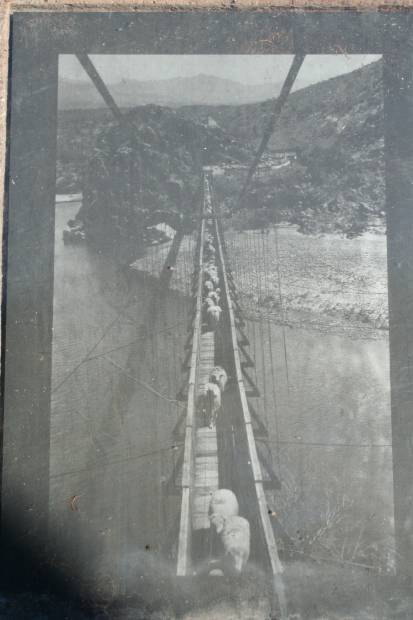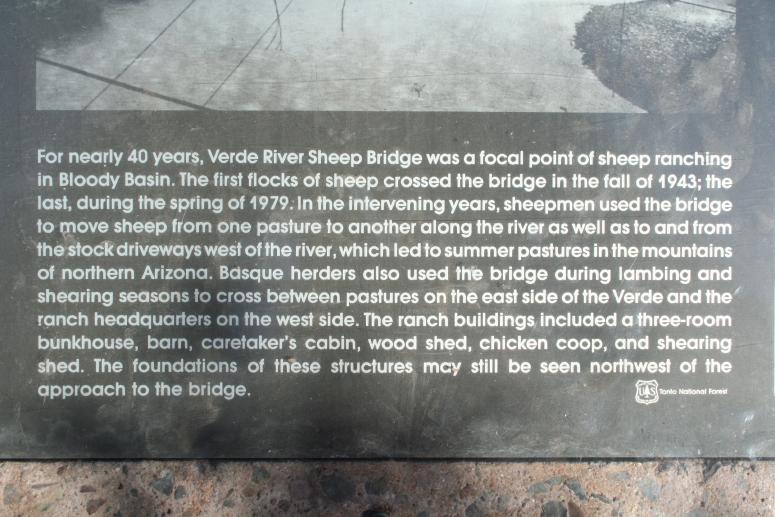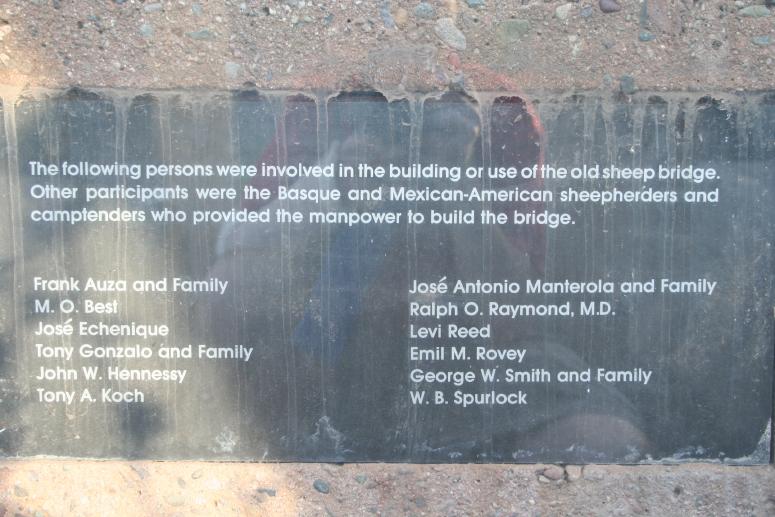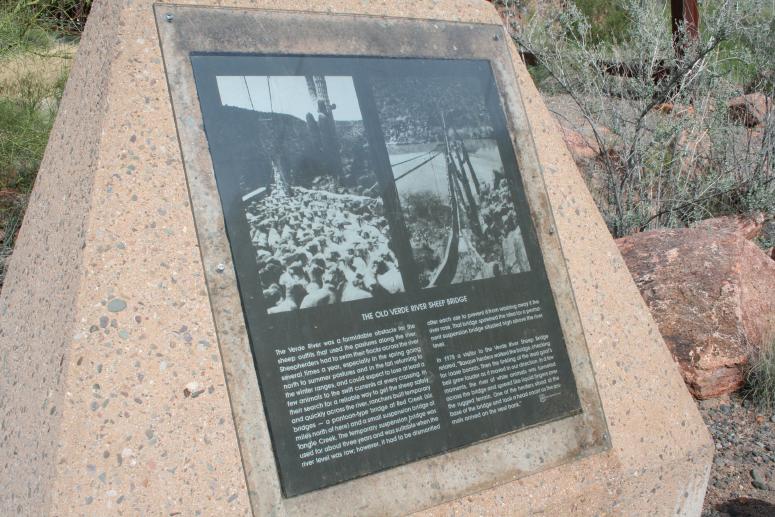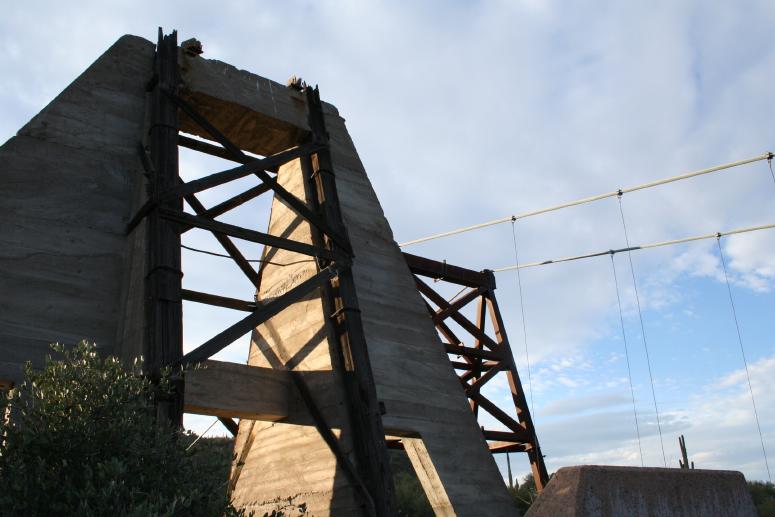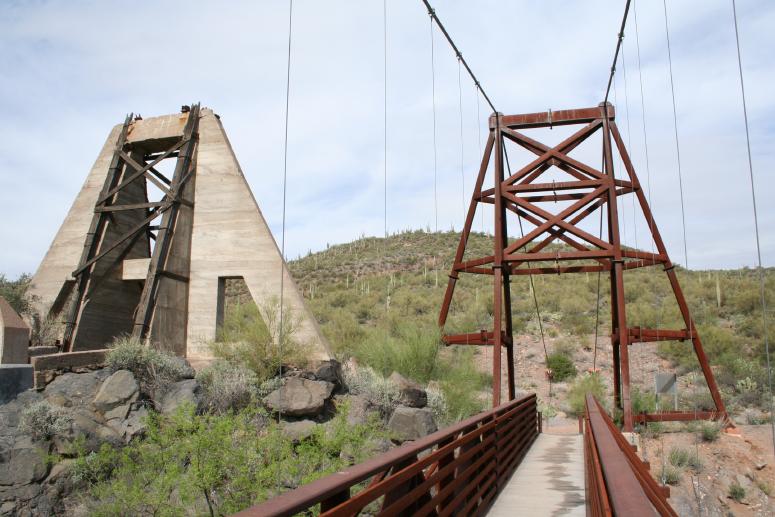 "West end anchorages and main cables of the 1943 Sheep Bridge. It appears to be consistent with the interpretive 'Each main suspension cable consisted of a pair of 1 3/8-inch-diameter lock-coil spiral strands'. Keep in mind that even though it appears there may be twice as many strands pictured here - eight total, these four main cables were most likely looped on itself and cut in the area were the strand was doubled up. In the next photo the main anchorage is in the background with a possible sway cable anchorage being in the foreground. Obviously the newer bridge's anchorage is further back and off to the right."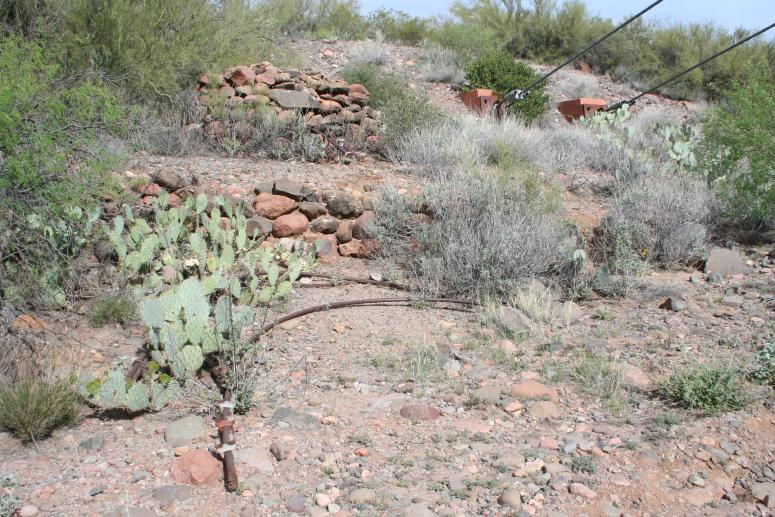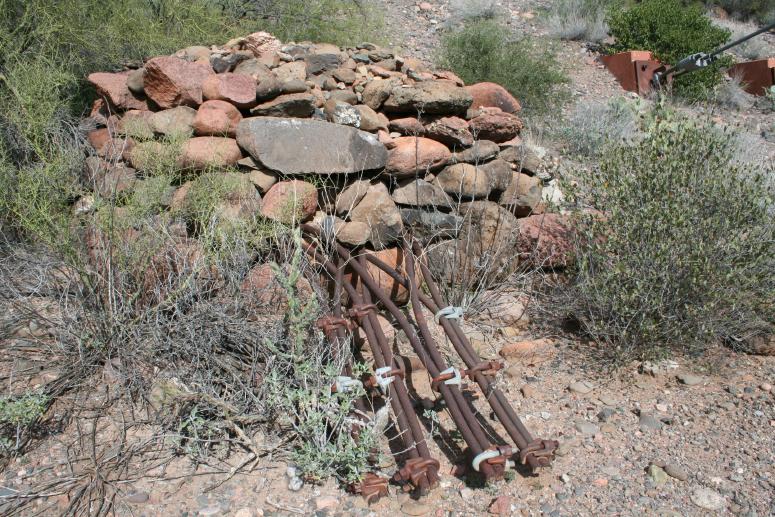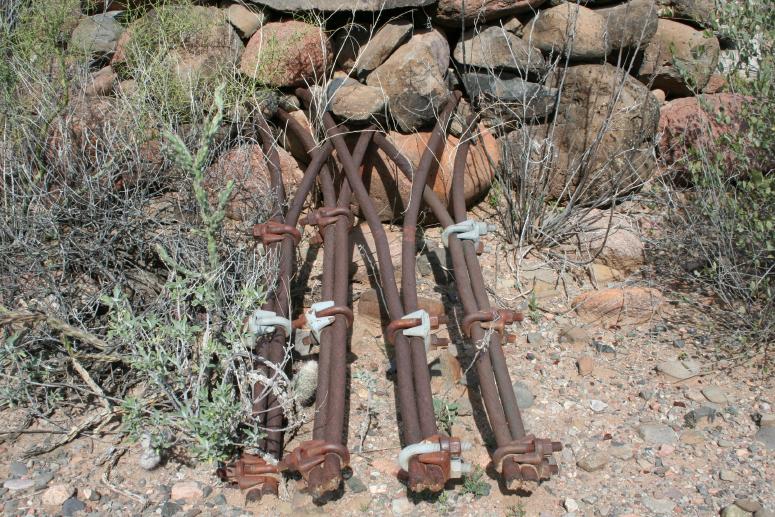 "Overall of the east tower and anchorage."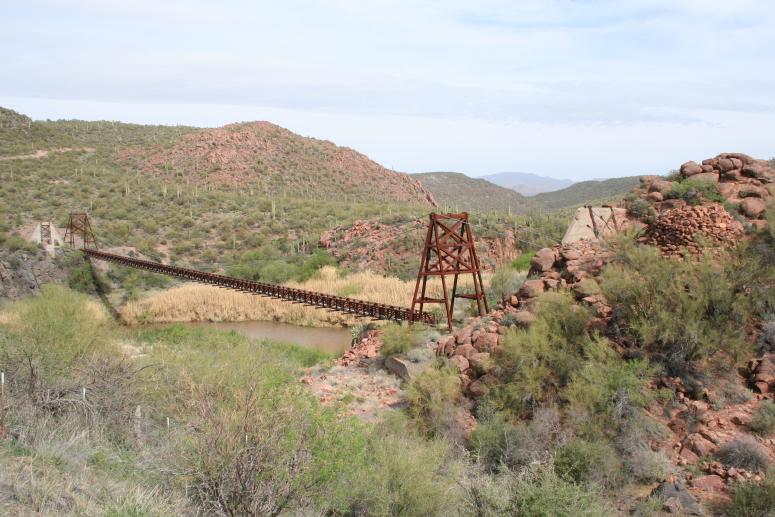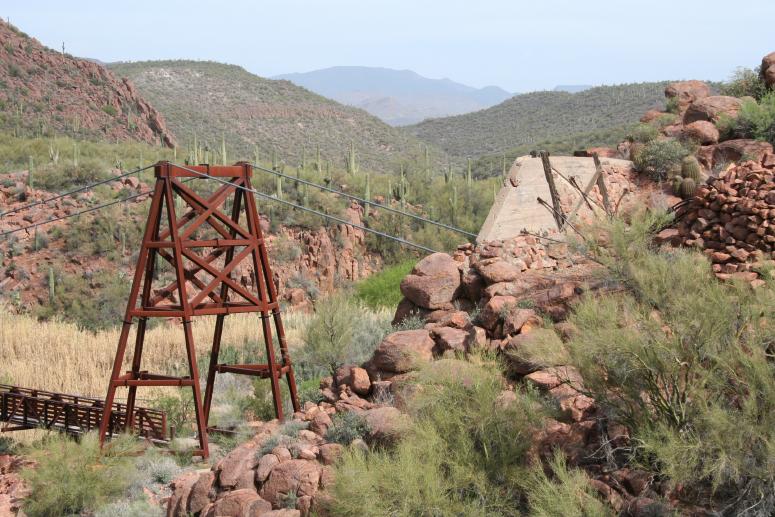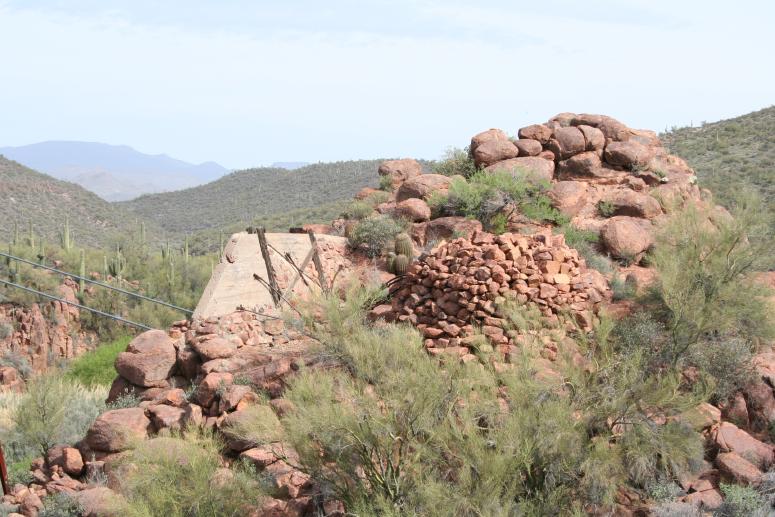 "The next six photos focus on the east tower. Not much of a tower needed to be built at this location. The next two photos are looking up at the original east tower not far after stepping off the new Sheep Bridge."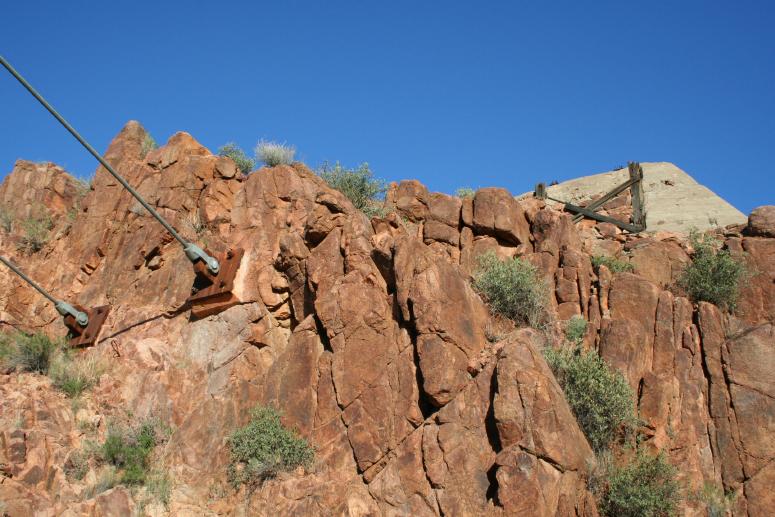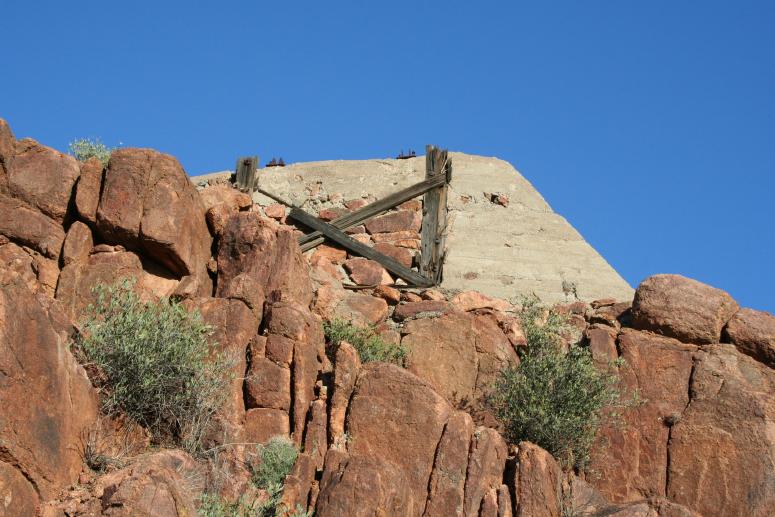 "From atop the rocky hill. The next photo is from the front with the east anchorage immediately behind the tower. The next three are looking down onto the tower top and cable saddles."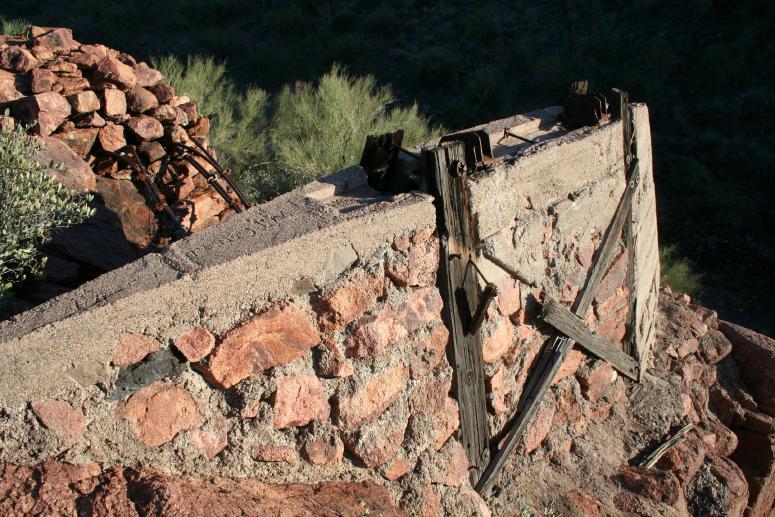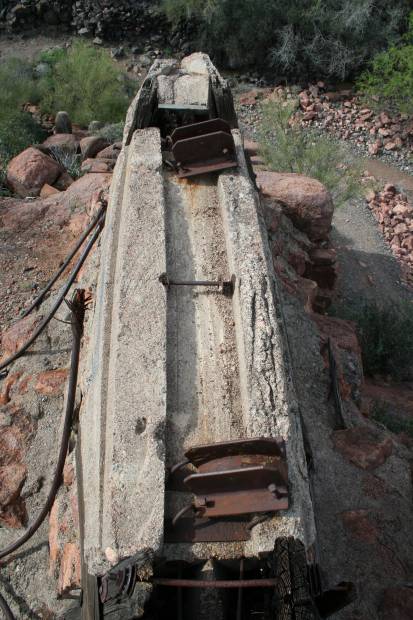 "One of my better shots showing at least the four tower tops from atop the east anchorage rock pile. The four main cables are easily visible up against the backside of the tower. They're single strands in this photo where they were cut."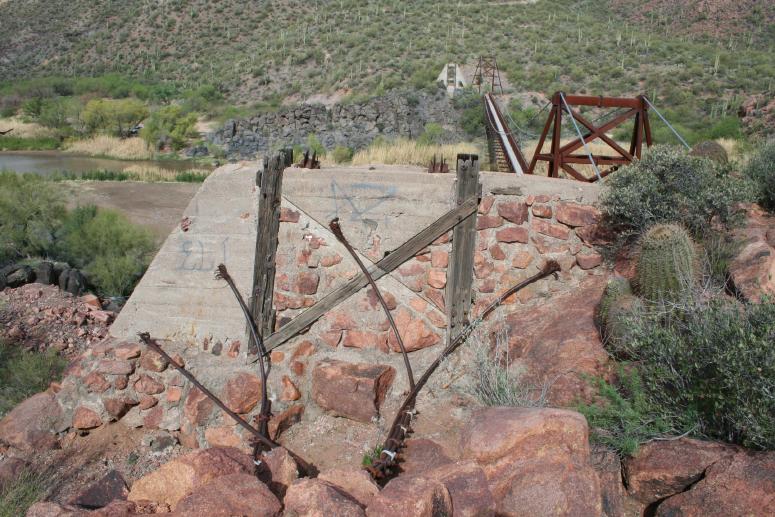 "I'm in a reclining position with my feet flat up against the backside of the tower and my back tilted onto the anchorage."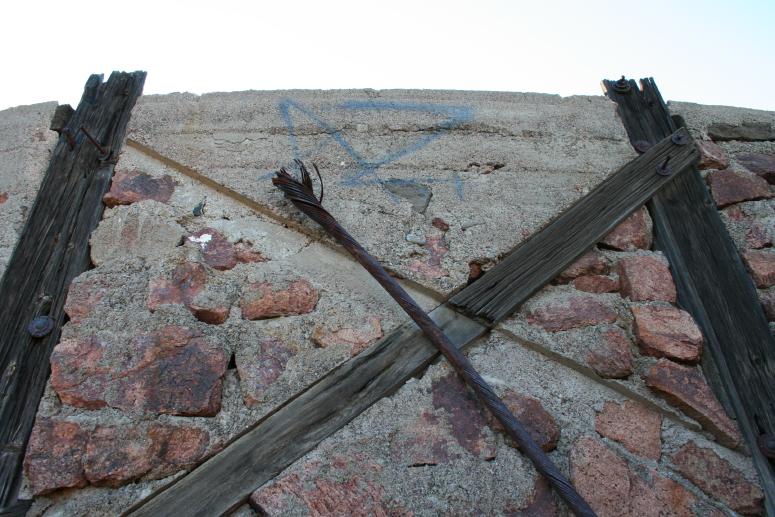 "The east anchorage. Here you can see the doubling up of the four strands that make up the two main cables like that photographed earlier at the west anchorage. I believe these rock piles played little in providing weight to the anchorages and are instead placed as such to conceal the eye-bars or posts accepting the loop of main cable embedded within."