---
Verde River - Sheep Crossing (Cave Creek vicinity), Arizona, USA
All photos and text by Norm Johnson. Do not reuse without permission. Norm's photos are from a 1982 visit to the bridge. He writes: "Seventeen years after my first trip to the Bridge, there was no sign of Roy Hill or Happy Johnson.....Kevin, Terry & I were on a fishin' trip! It was mighty successful! We caught Rays! And a Channel Cat, too! Kevin caught the Cat but it were an accident!" And about the bridge: "Within a year or two we read that the old bridge, 'for safety', was to be torn down and a new bridge constructed. The old bridge was a needed cross-over for the migrant sheep-herders, who were still pretty common across Arizona in them days."

Indeed, this bridge was replaced by another suspension bridge in 1989. Norm continues: "These here pictures is probably some of the very last of the old, original Sheep Bridge! I ain't got a clue as to what the new bridge looks like but I imagine it has concrete paved approach ramps, wheelchair-accesible, and, maybe, pretty pink an' red an' purple poseys linin' the ramp.....and the nice, smooth bridge-deck descends to a landscaped park-like Visitor's Center on the East Bank, complete with Drinkin' Water, Trash Barrels, Kiosks with pictures of cacti what used to live here....maybe even a picture of Me! or Happy! or Reptilist, Kevin.... Ai! I am gittin' saddened! Enjoy the pictures!"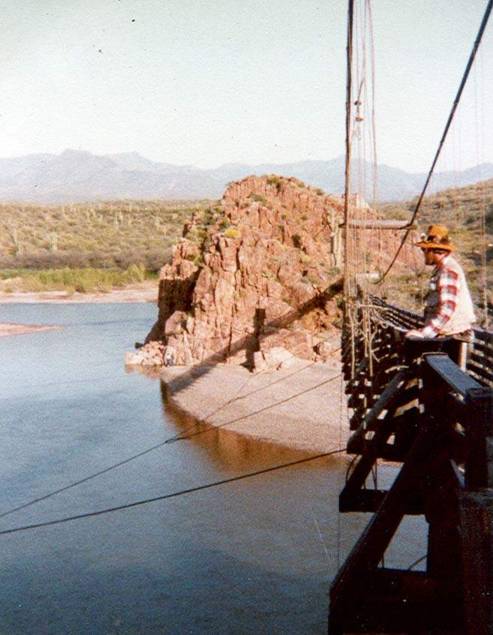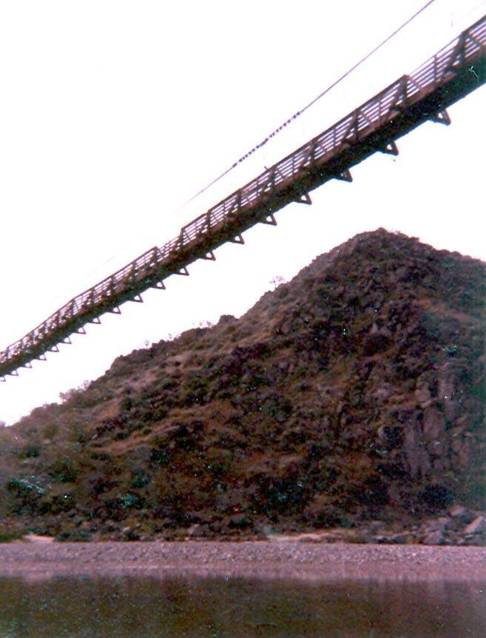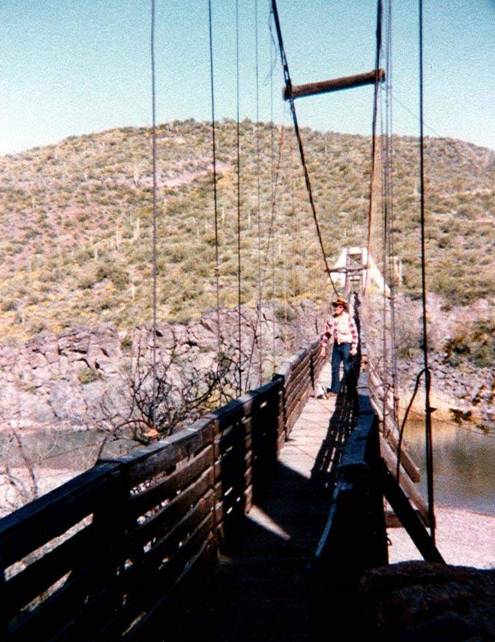 Norm writes: "Kevin was, possibly, the First Man to whiz off'n the old Bridge!".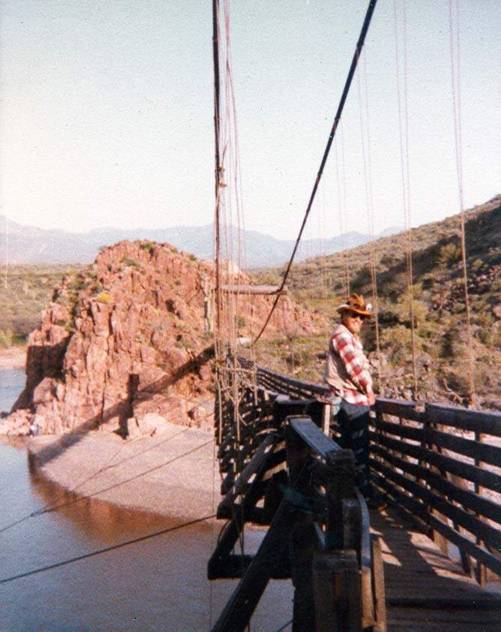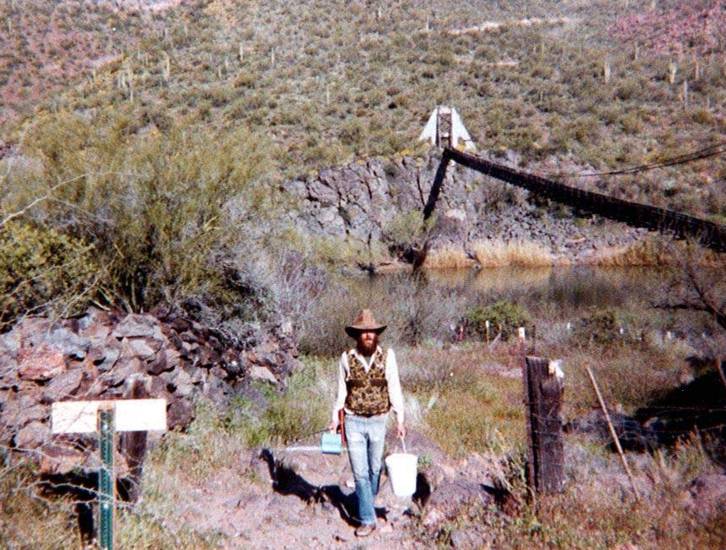 I suspect this is Norm's friend "Reptilist."