---
St. Lawrence River - Wellesley Island and Collins Landing, New York, USA
All photos by Patrick S. O'Donnell. Please do not reuse without permission. This is the southernmost of the two Thousand Island suspension bridges. See Patrick's pictures of the other bridge here.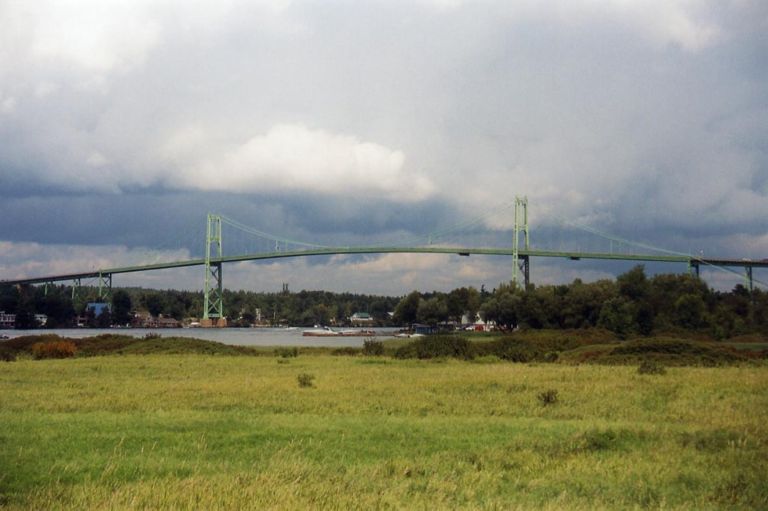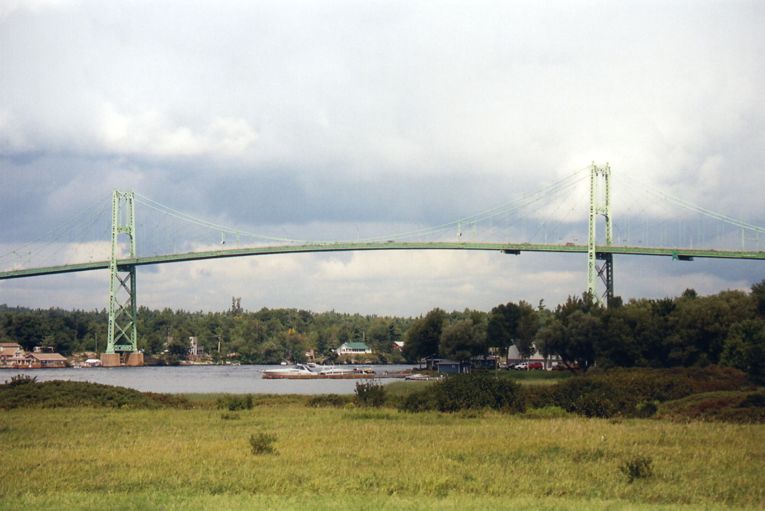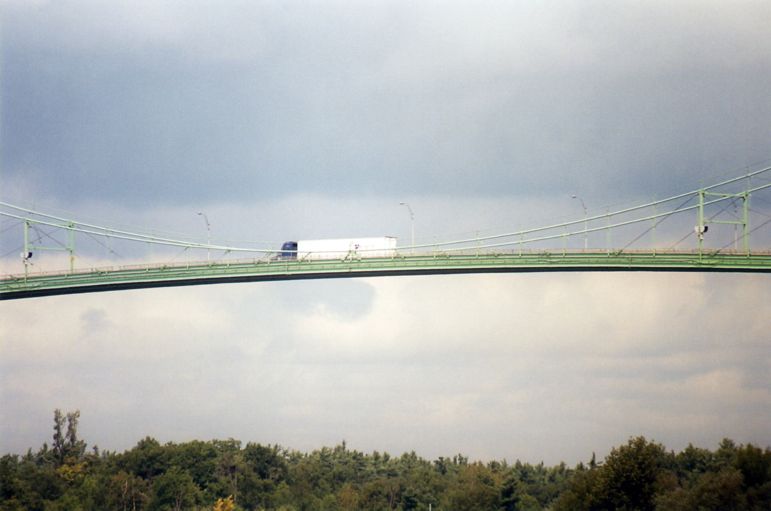 Like the northern Thousand Islands bridge, this bridge has a system of diagonal cable stays that was added to reduce motion in the bridge deck.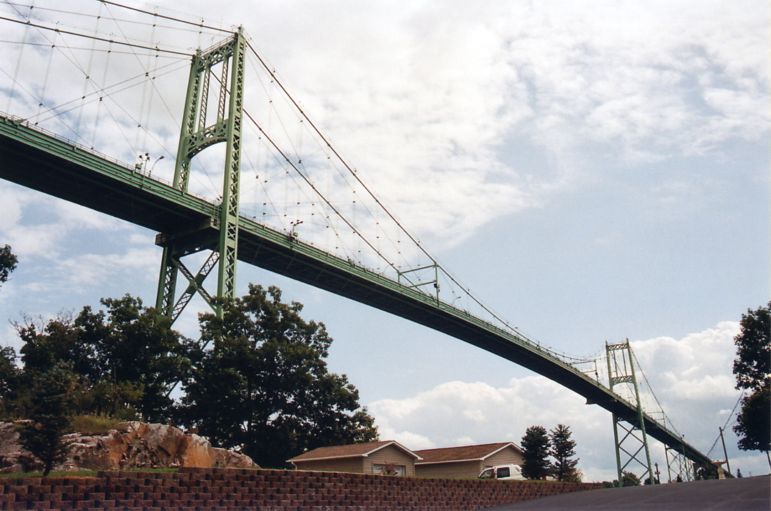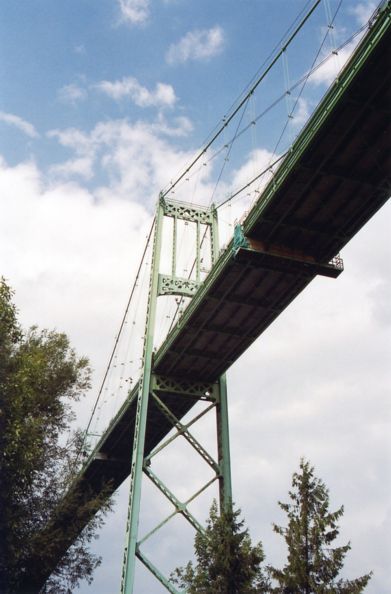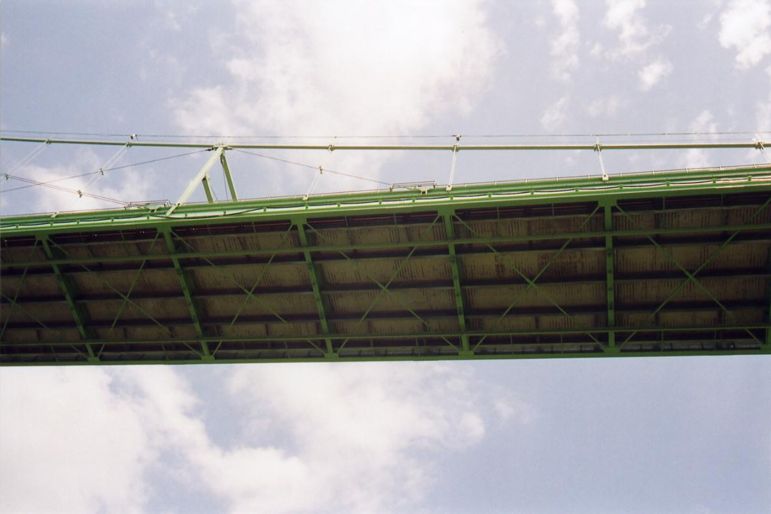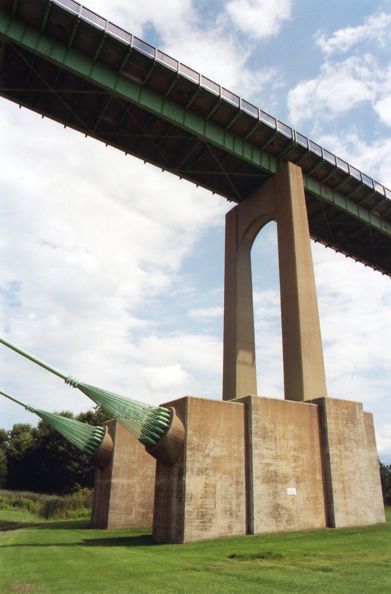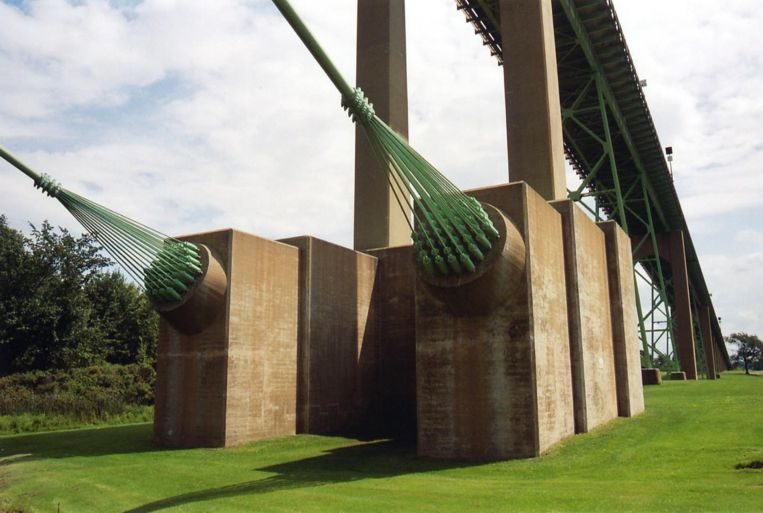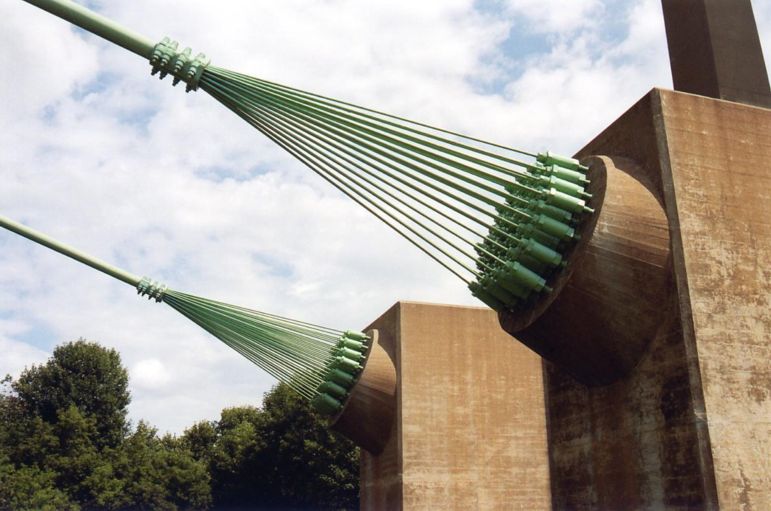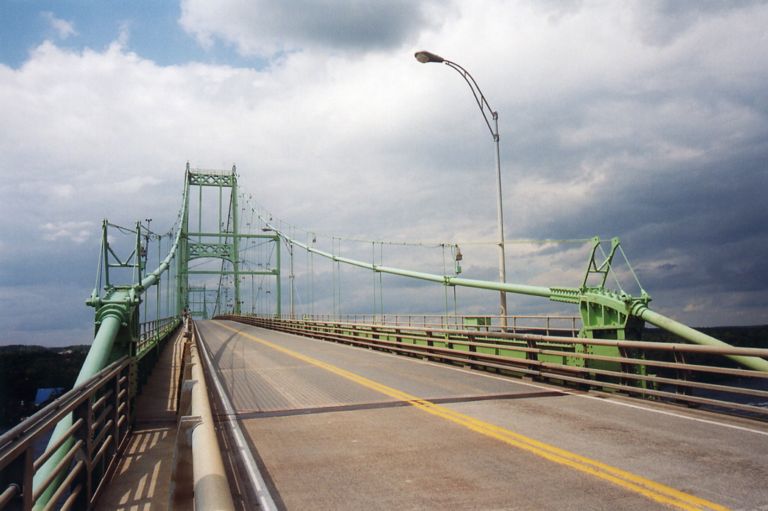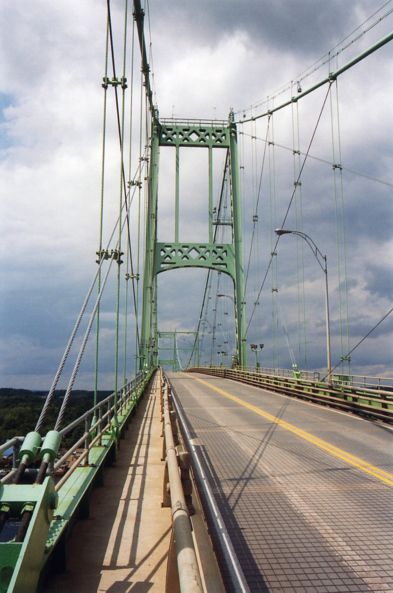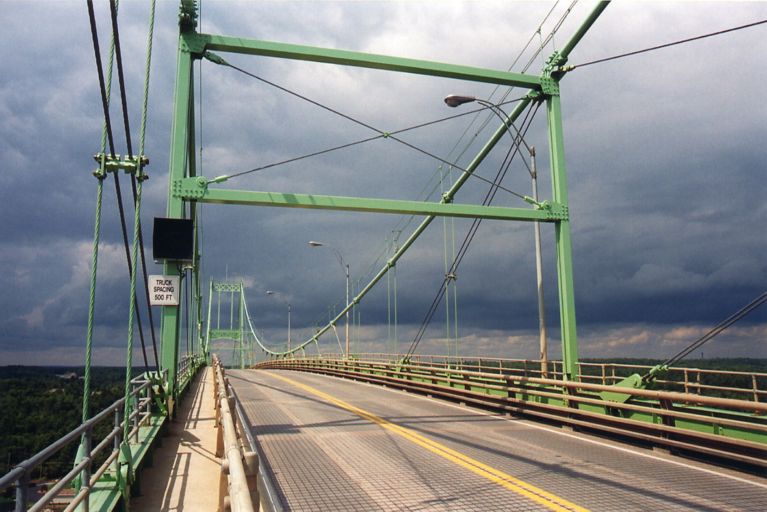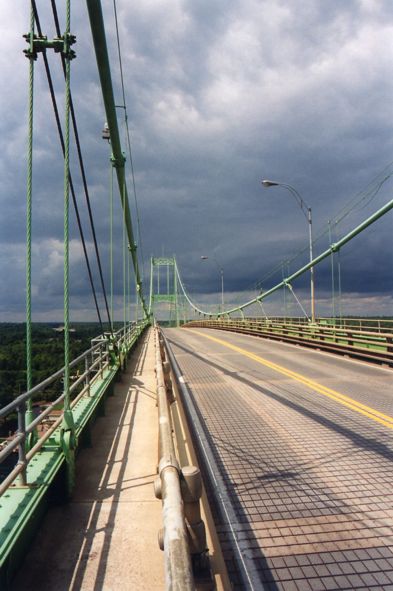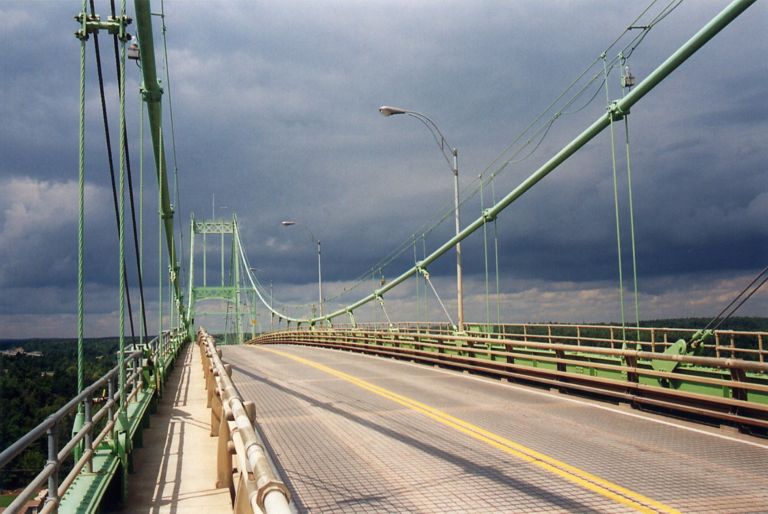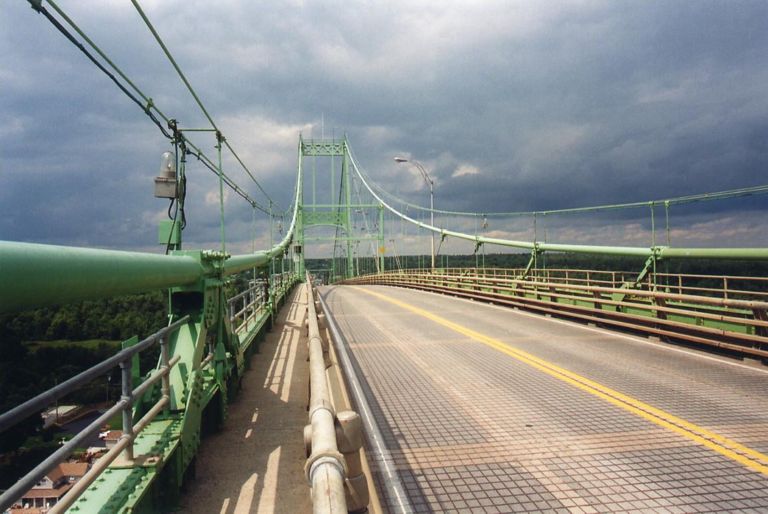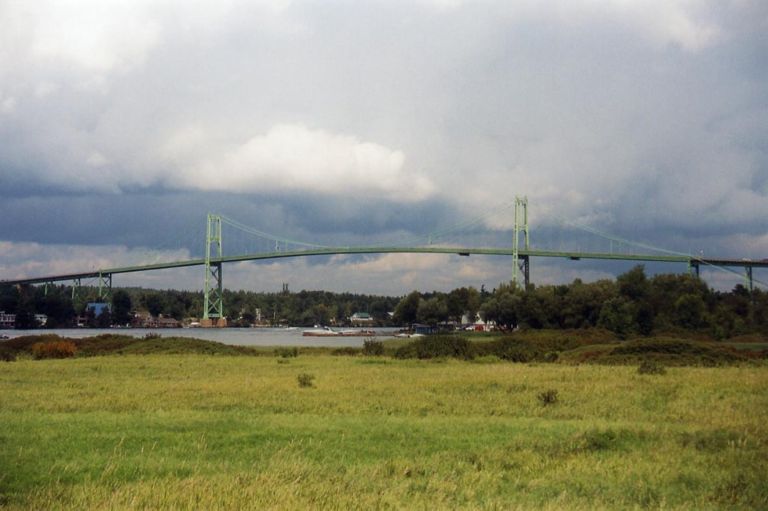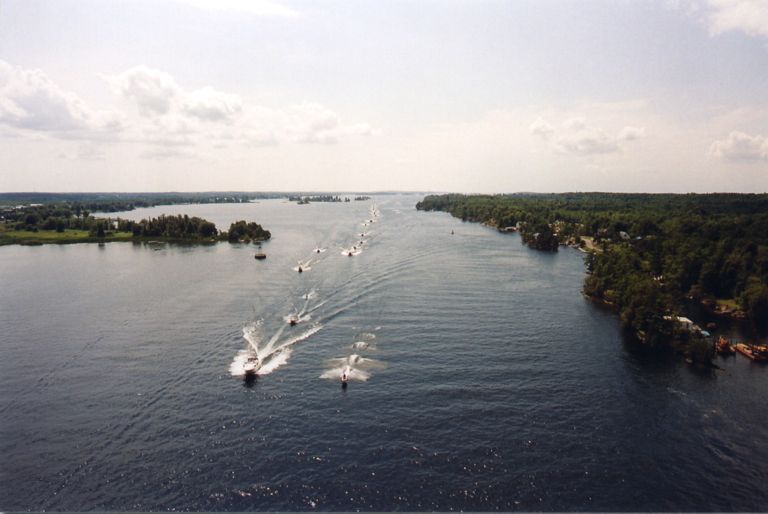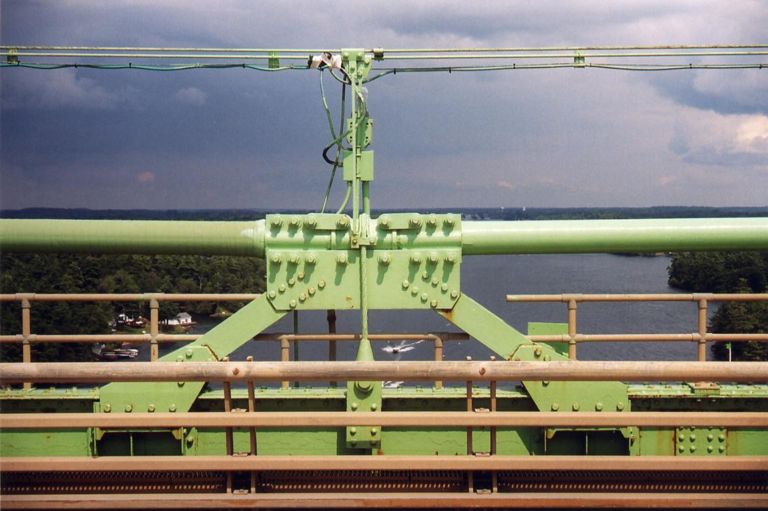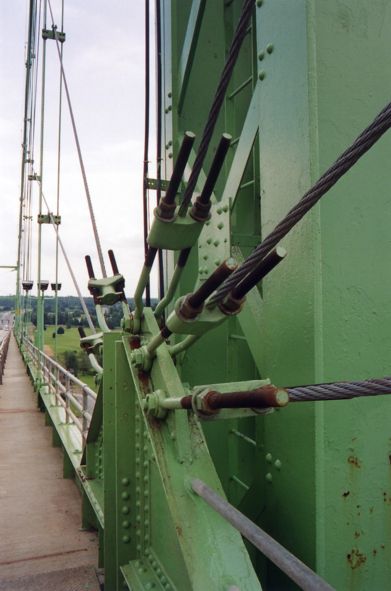 Patrick noted this bridge has an extra stay cable on the main span side of this point. The same point on the northern bridge has two stay cables on each side of the tower. This bridge has three on the main span side. Patrick thinks the difference may be due to this bridge's longer (by 50 feet) main span.