---
St. Lawrence River - Georgina Island and Selton, Ontario, Canada
All photos by Patrick S. O'Donnell. Please do not reuse without permission. This is the northernmost of the two Thousand Island suspension bridges. See Patrick's pictures of the other bridge here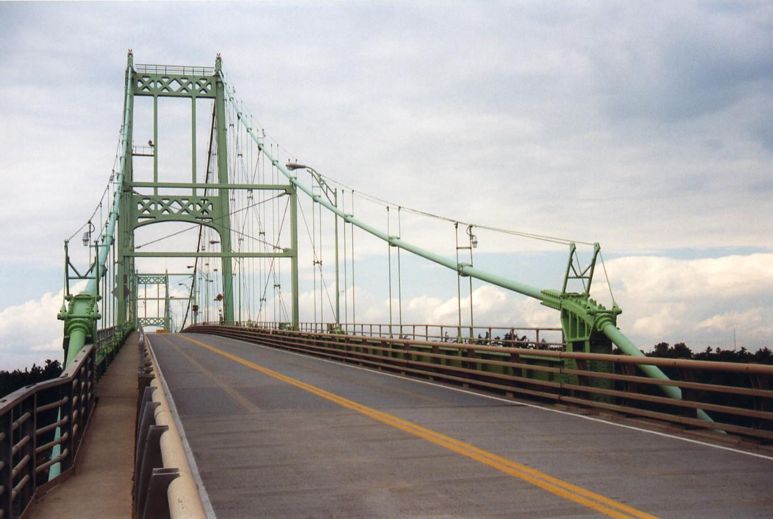 Note the diagonal stays that were added to reduce motion. These are visible in many of Patrick's pictures.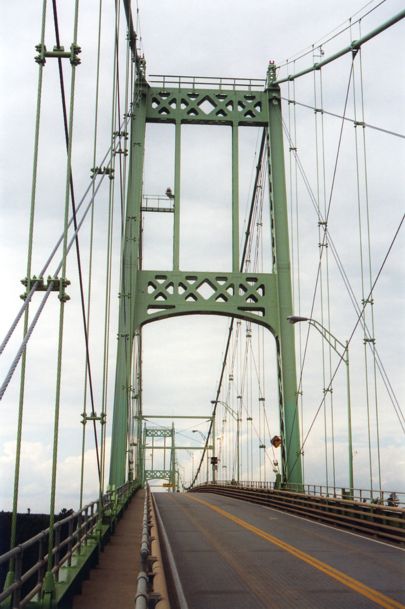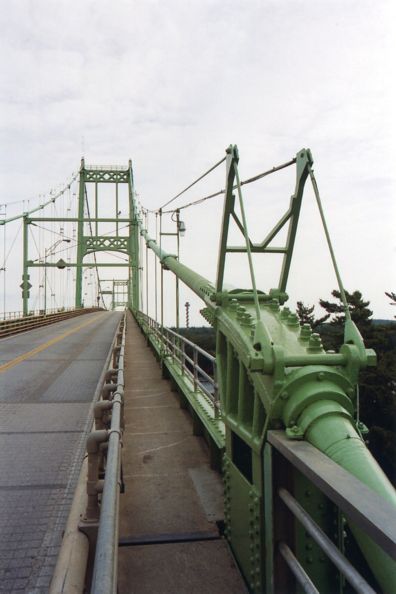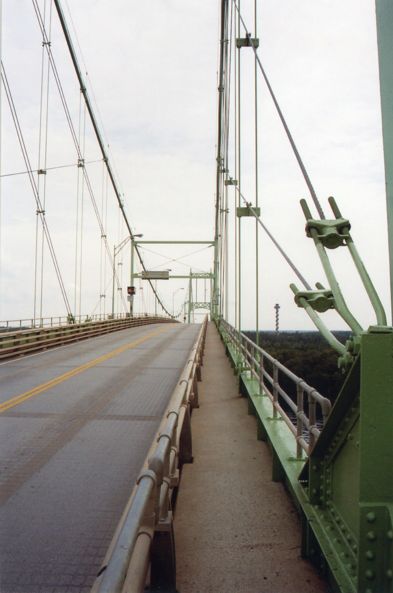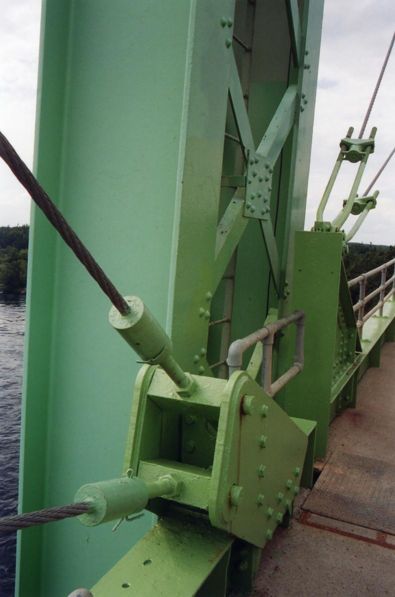 Connections for some of the diagonal stays. Patrick notes that the southern of the two Thousand Island suspension bridges has five cables (two from the side span and three from the main span) meeting at this point instead of the four (two on each side) seen here.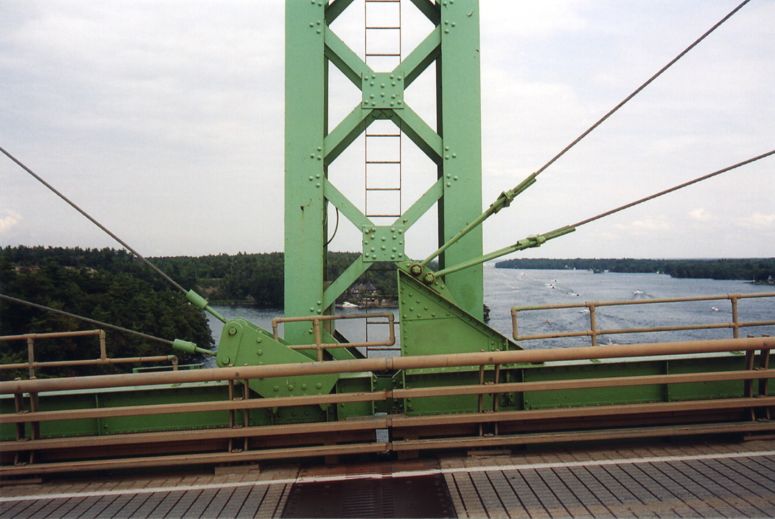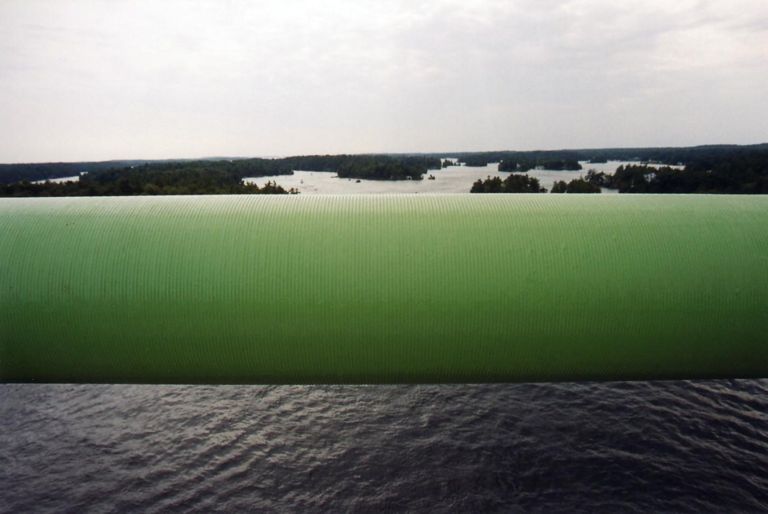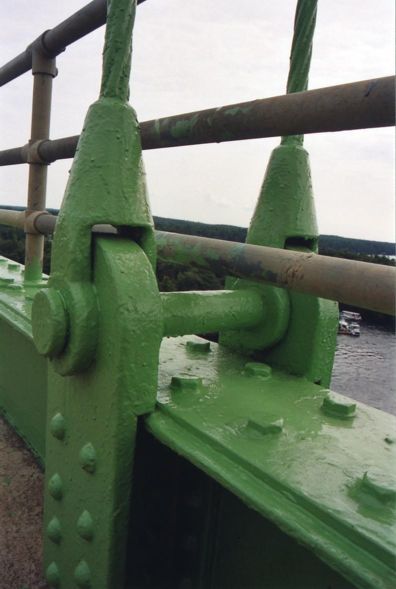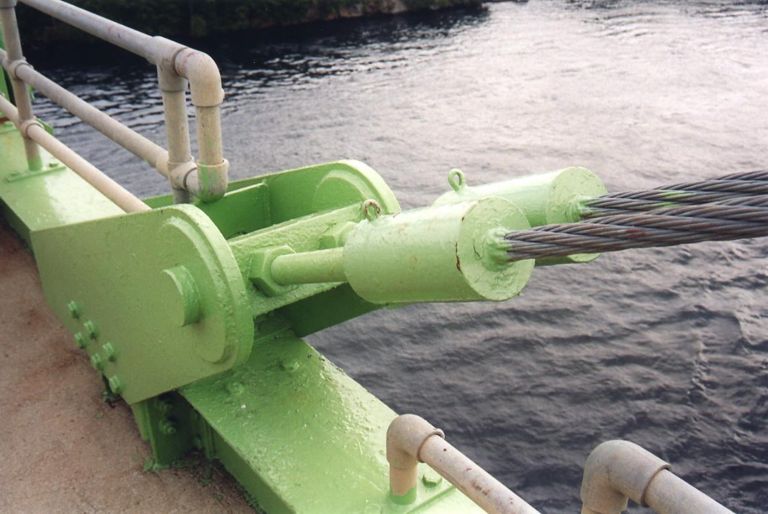 A particularly striking feature of the Thousand Island bridges are their exposed cable splay areas.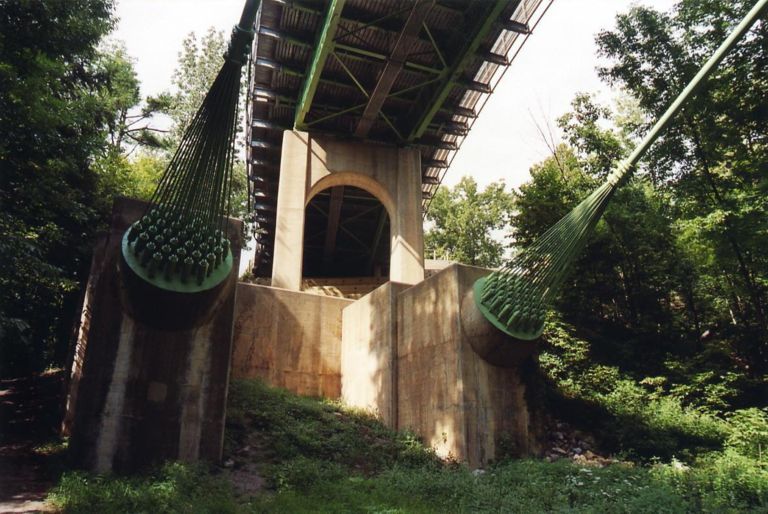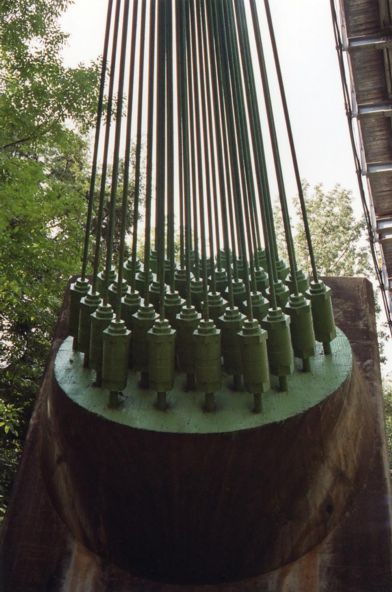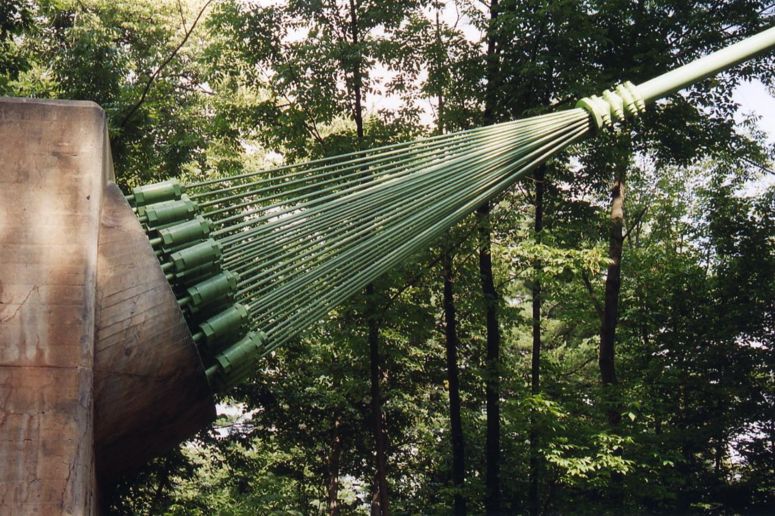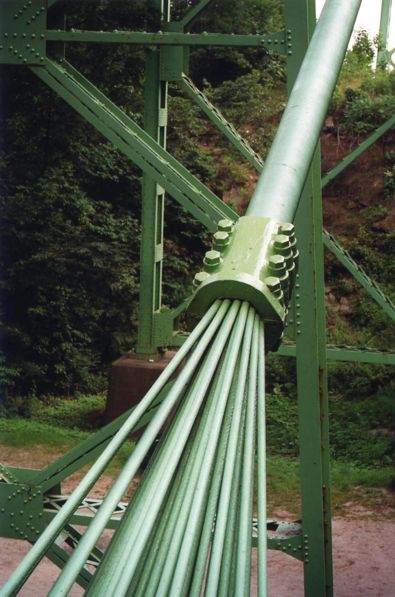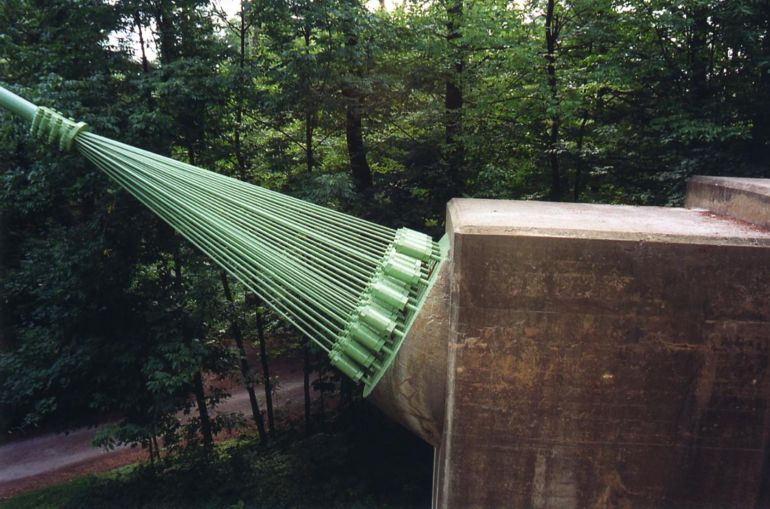 A few of the Thousand Islands.