---
Salmon River - Green, Idaho, USA
All photos by Patrick S. O'Donnell. Please do not reuse without permission. Patrick notes, of the suspension bridges over the Salmon River, "This is the last one that can be reached by car on the Salmon River from the west (Riggins, Idaho). It's at river mile 110. The Stoddard Pack Bridge is at river mile 198. Between the two are at least two more pack bridges - [the Mackay Bar Bridge] can be driven to via overland route; the [Frances Zaunmiller Memorial Bridge] has to be hiked into or flown into as there is a landing strip nearby."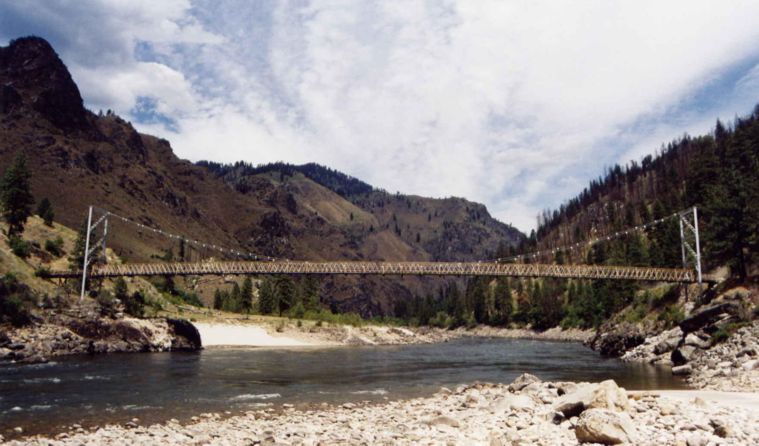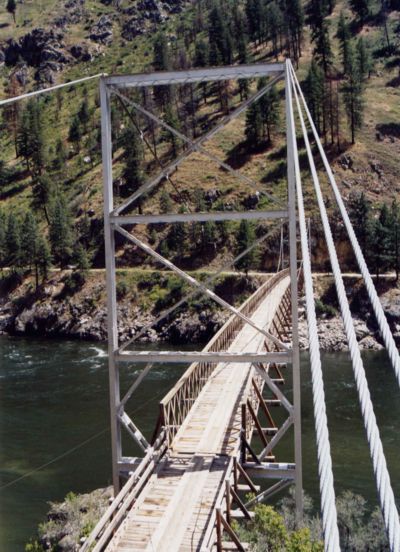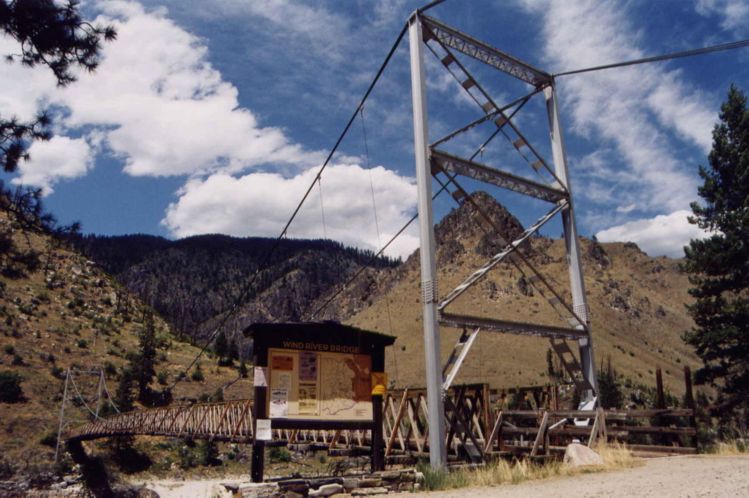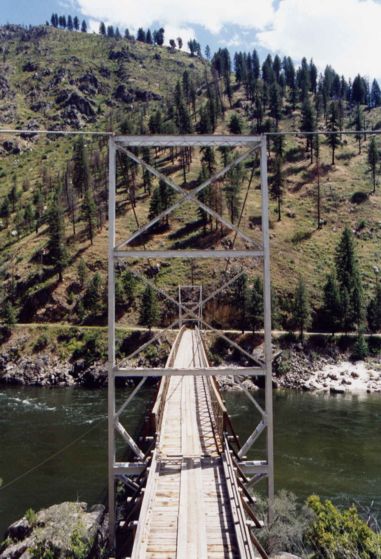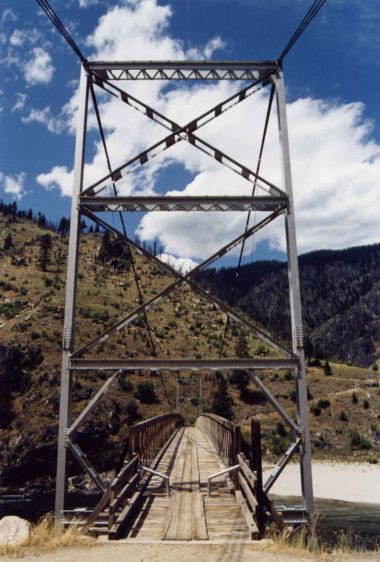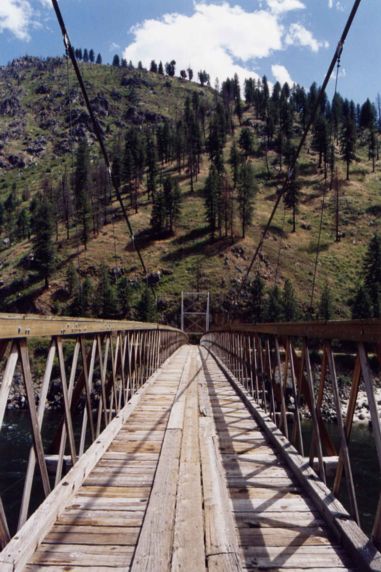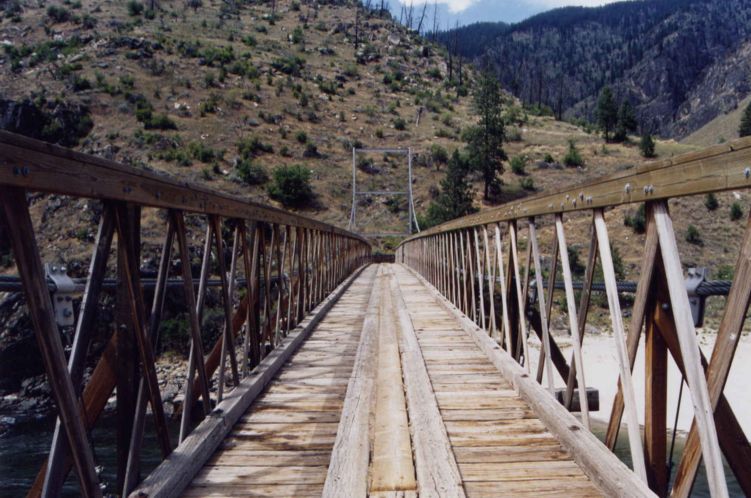 Time for a change in perspective.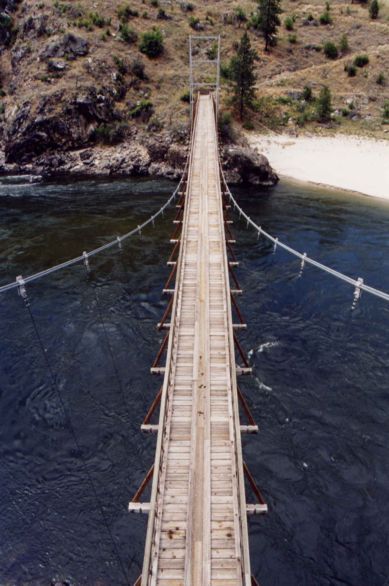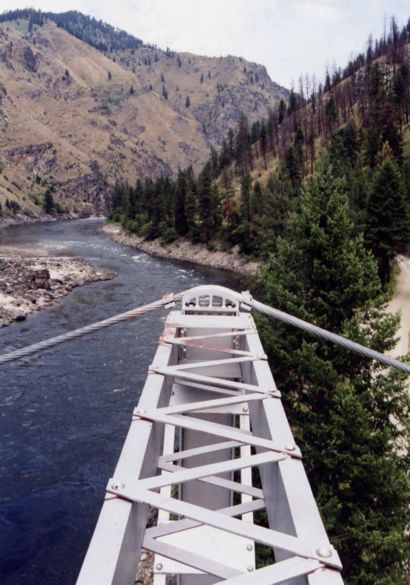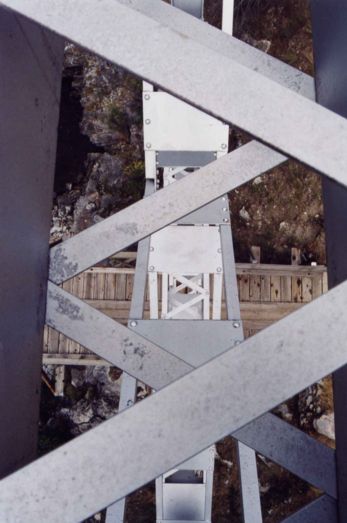 Those must be Patrick's climbing shoes.