---
Danube River - Passau, Bavaria, Germany
All photos by Richard Ehrenberg. Please do not reuse without permission. This interesting suspension bridge has only one tower. On the far side of the Danube (Donau) River, the cables are anchored directly into the hillside. Rick keenly noticed the one tower is a "rocker" tower and rests on hinges to allow it to pivot (rock) to accommodate changing loads and temperatures.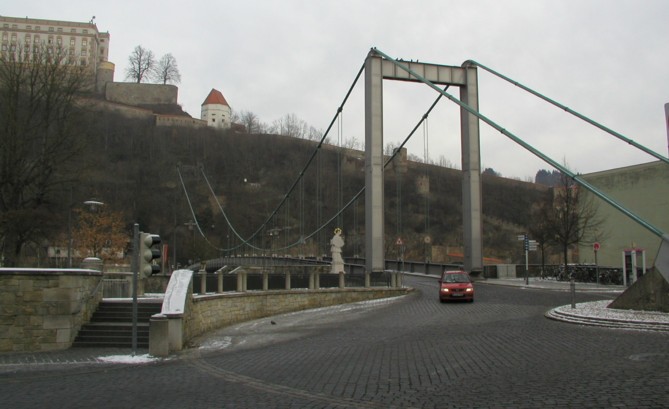 One of the tower hinges.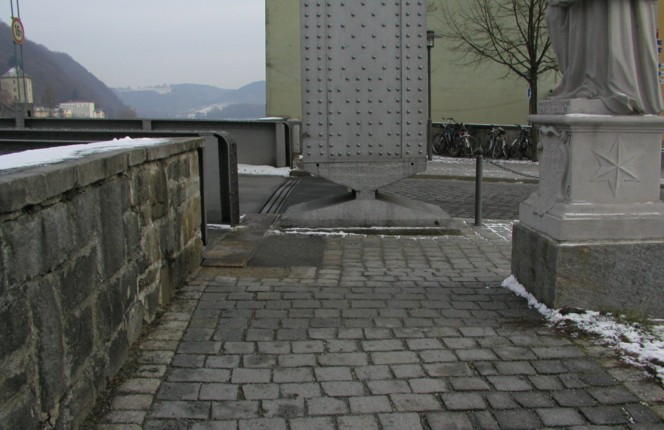 The hillside anchorage.