---
River Thames - Marlow, England, United Kingdom
All photos by Dave Cooper. Please do not reuse without permission. Dave's comments accompany his photos.
"Chains entering one of the north anchors."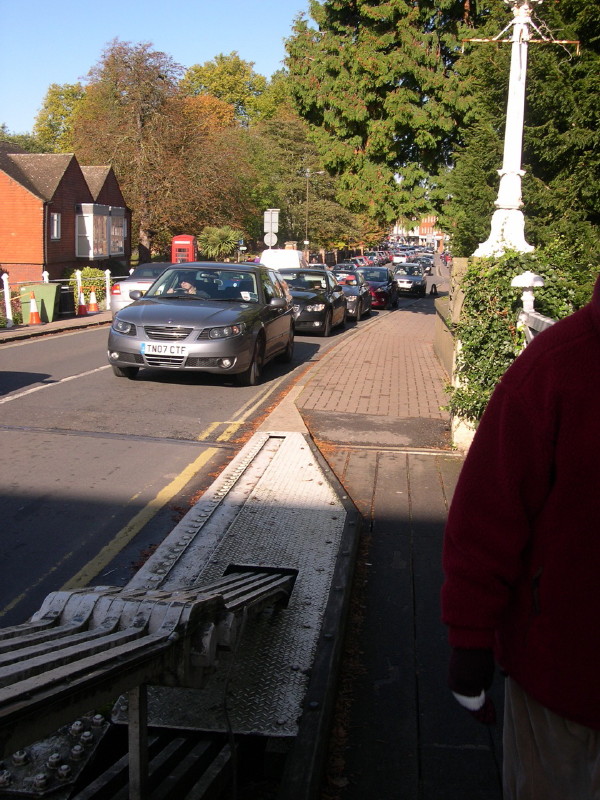 "The suspension bars are hung from alternate chain links."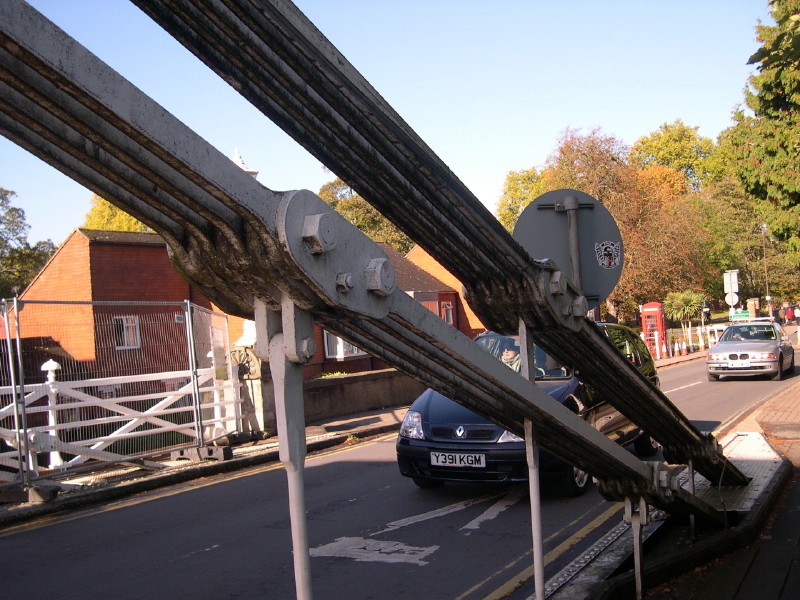 "Plaque on the south side the north tower."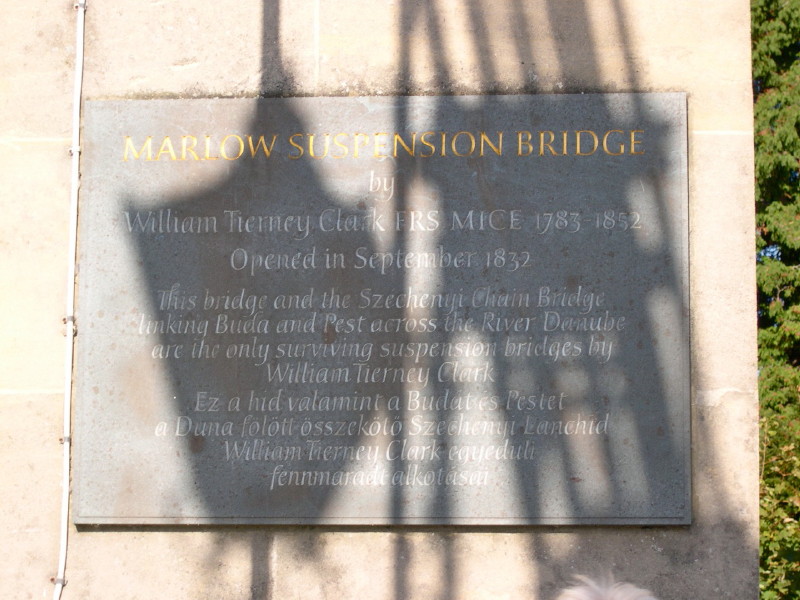 "The north tower from the south. The walkway on the west side of the bridge is closed while undergoing refurbishment. The walking deck is made of wood coated with anti-slip grit."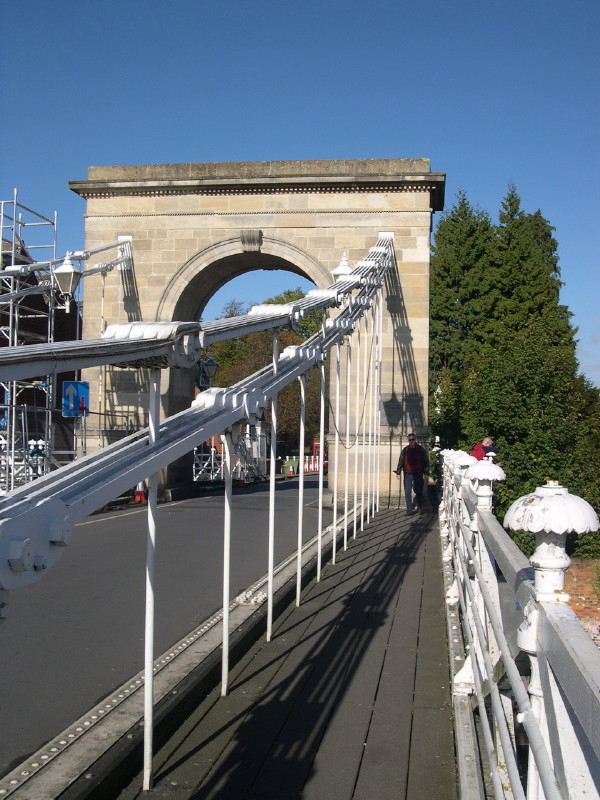 "North tower the eastern walkway."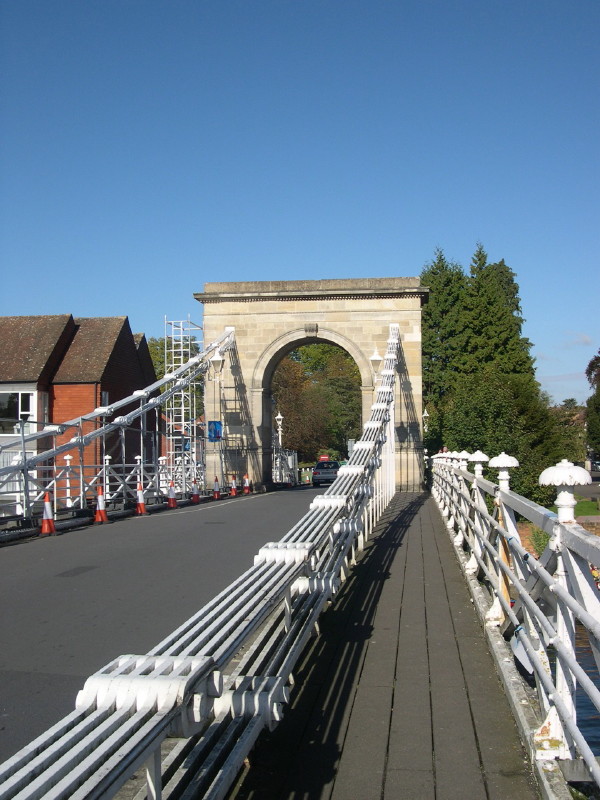 "South tower and anchor."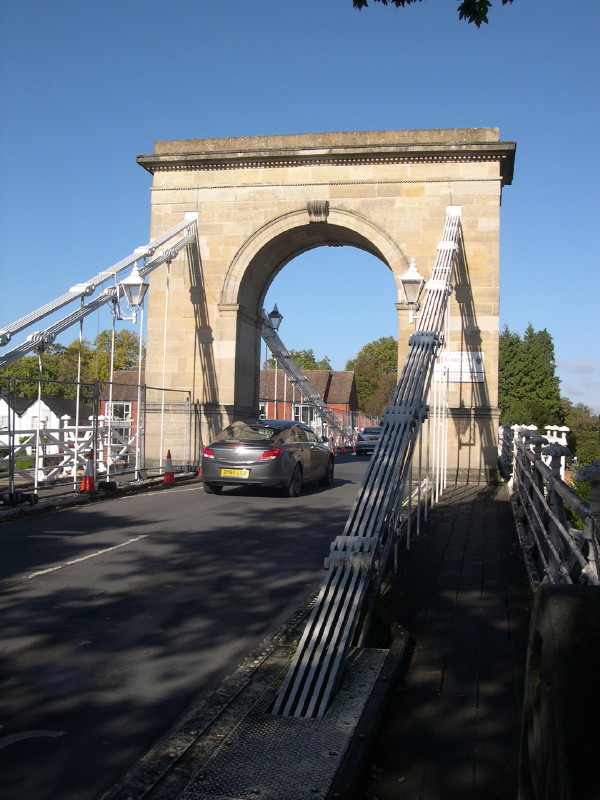 "Plaque on the south tower."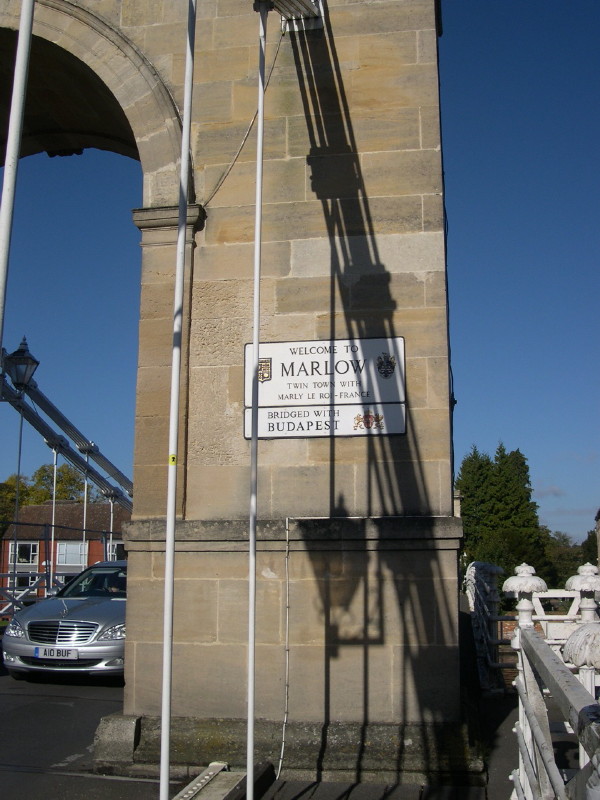 "One of the eight now unused lamps. They look very much like the gas street lamps that I remember from my boyhood."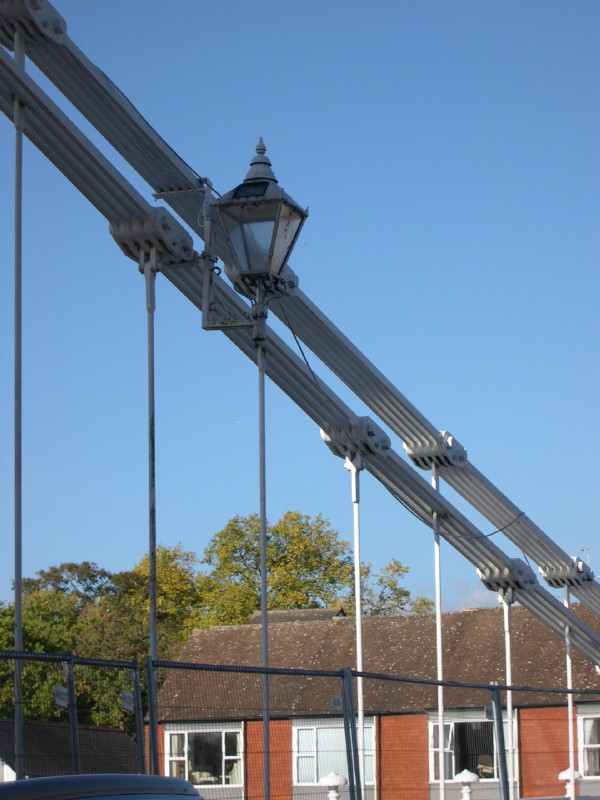 "Main chain link detail."
"Handrail detail. The vertical posts are made of cast iron. The top rail and diagonals are of wood."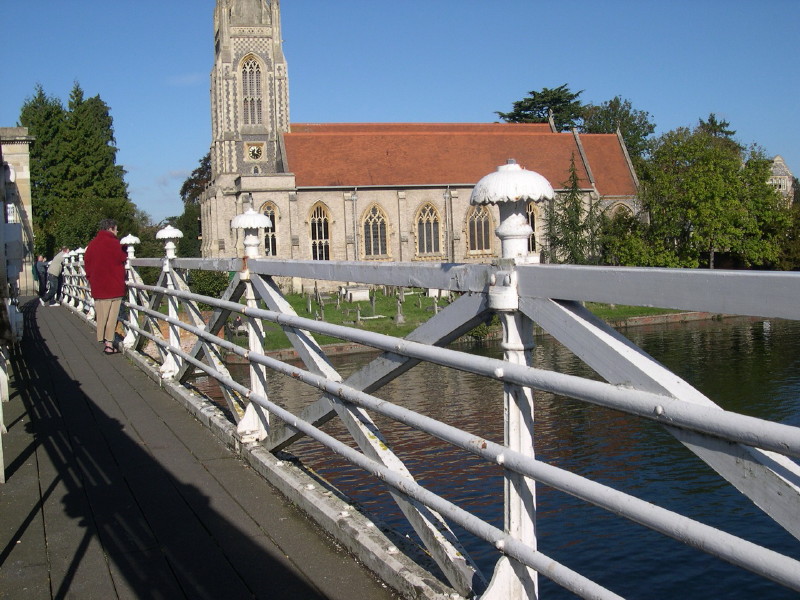 "Handrail and post detail."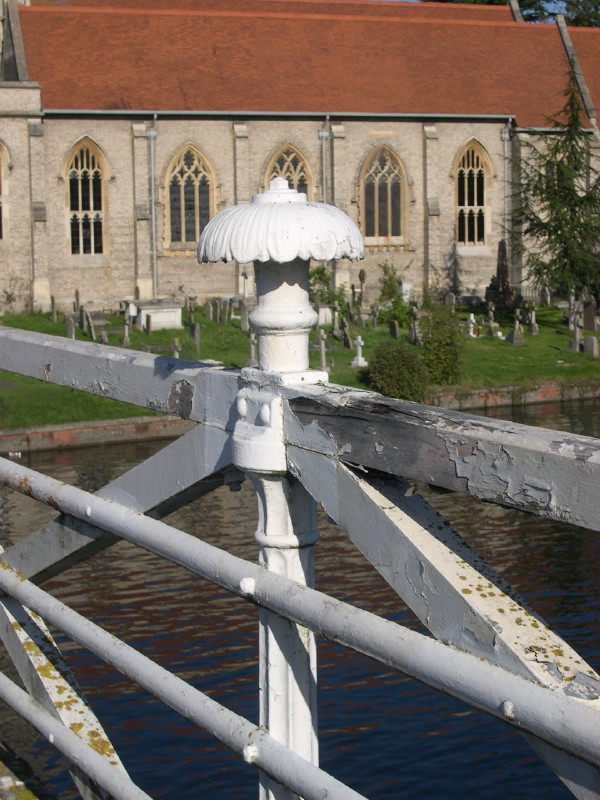 "Looking north."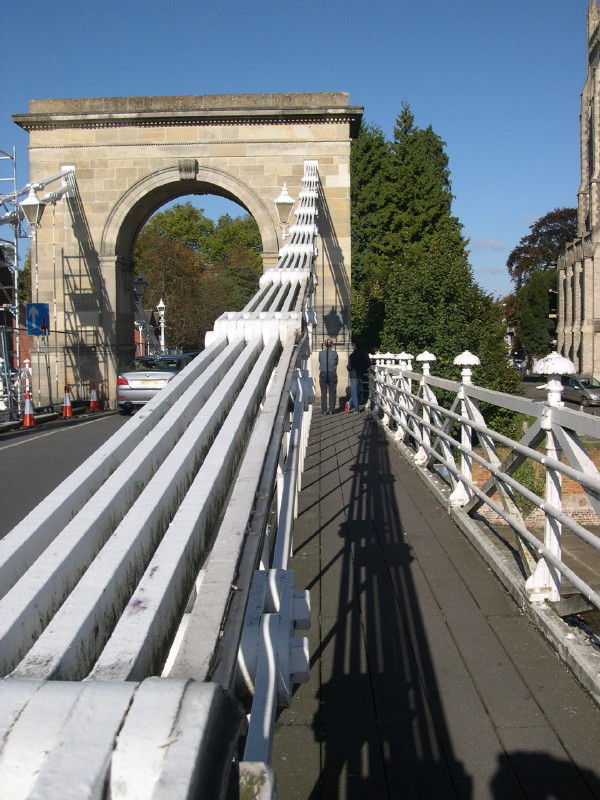 "Looking south. Note the cast iron plaques on the end of each under deck crosspiece. See next photo for detail."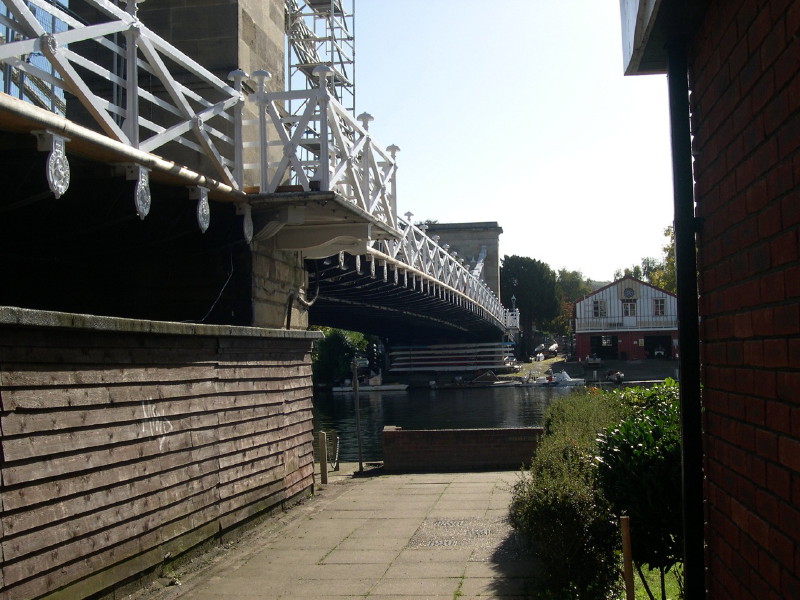 "Cast iron detail. This is one of many plaques on the ends of the bridge deck cross pieces. This one is on the west side and above it is some of the new wood going in during walkway refurbishment."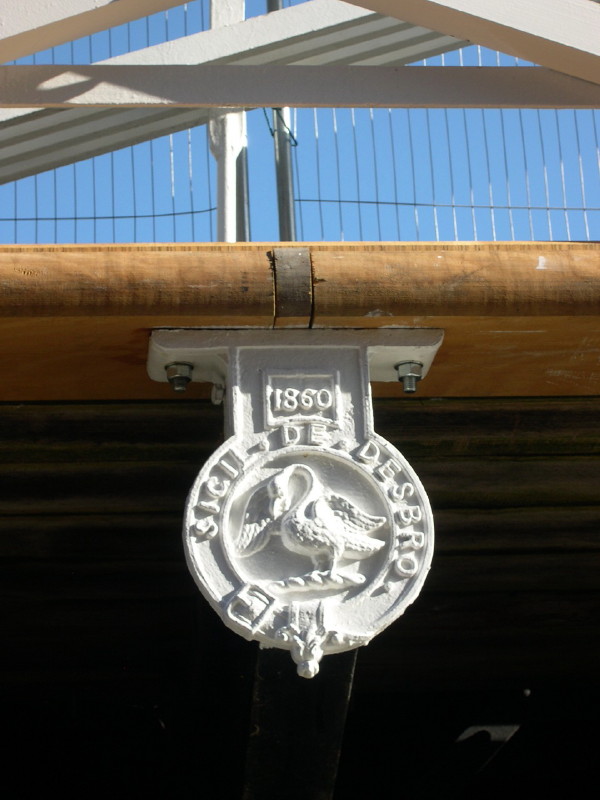 "Bridge from the west."