---
River Carron - Larbert, Scotland, United Kingdom
All photos by Dave Cooper. Please do not reuse without permission. Dave's comments are included with the photos.
"Photo taken from south east. The man is Jock Welch of Grangemouth, Scotland. As an apprentice joiner he helped on the early 1960s repairs to the bridge. The female is Maggie McNeil of Royal Leamington Spa, England."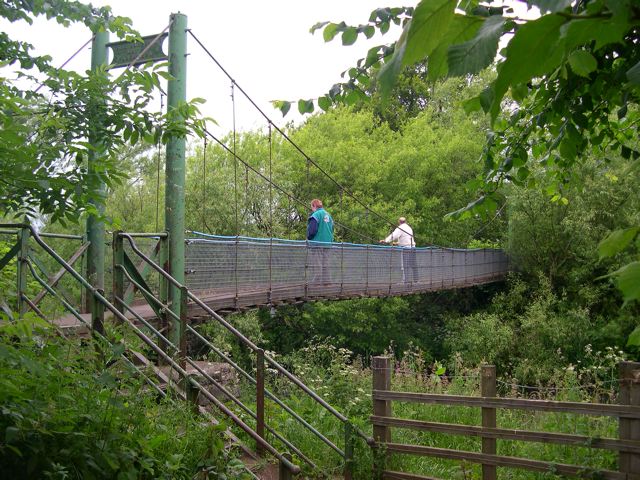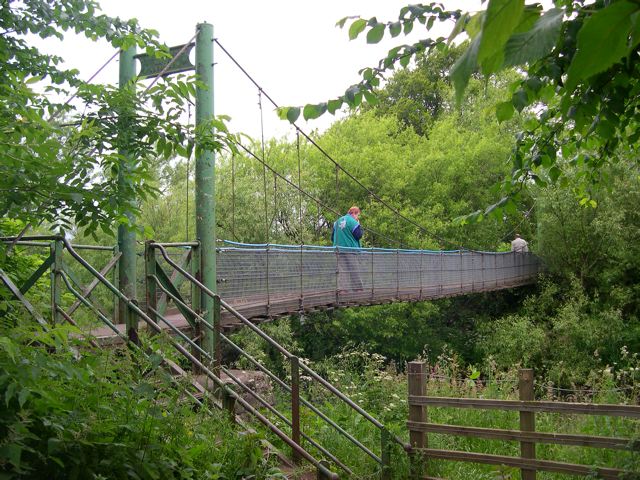 "Note the lower cable passing through the pillar."
"Plate mounted near to the top of the two pillars at the south end of the bridge."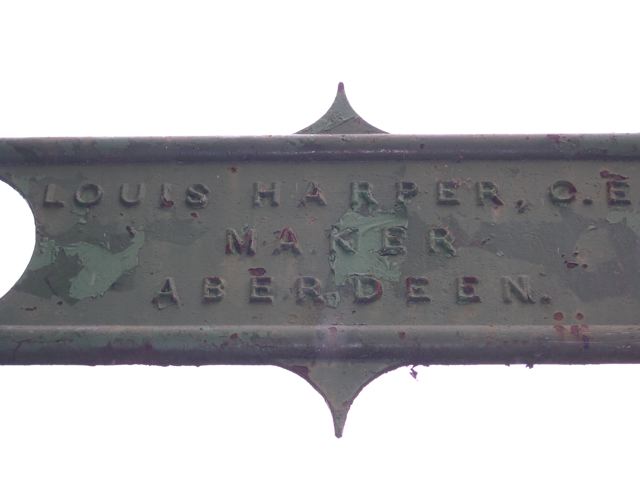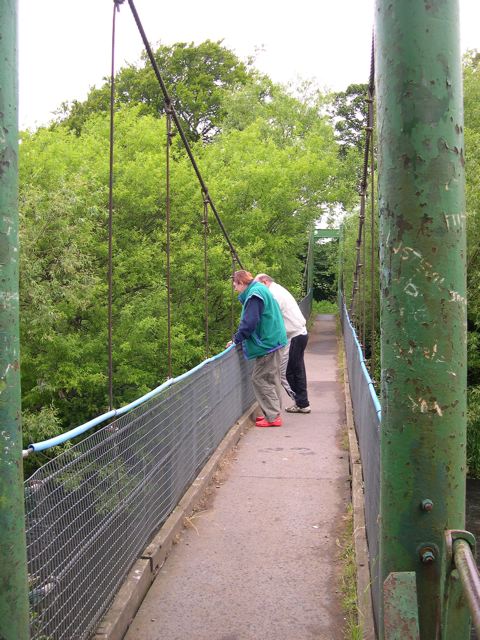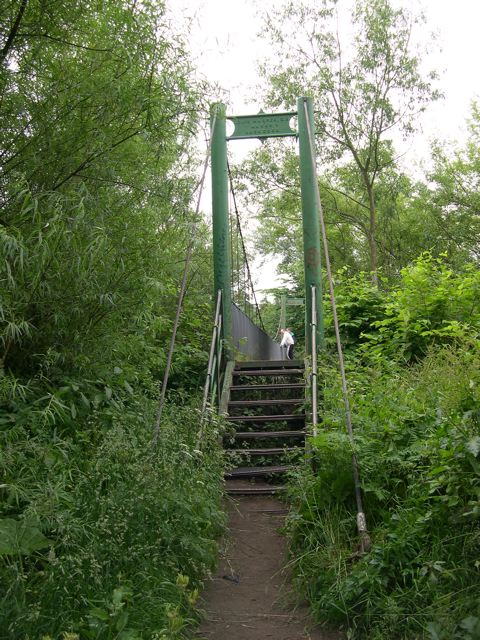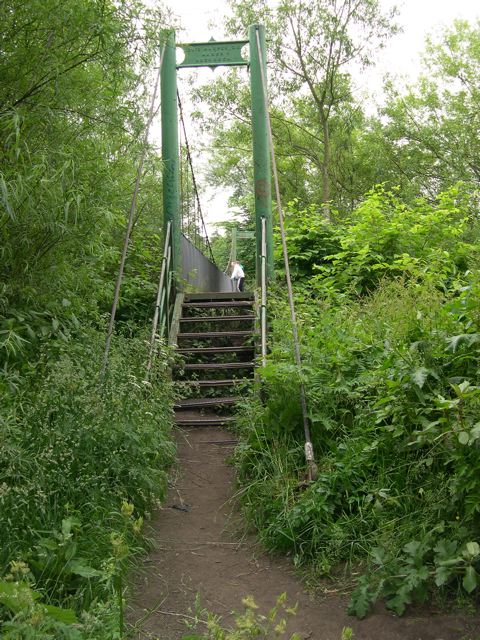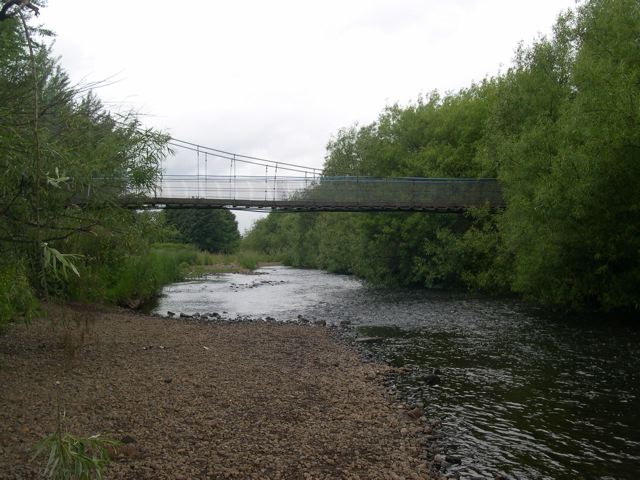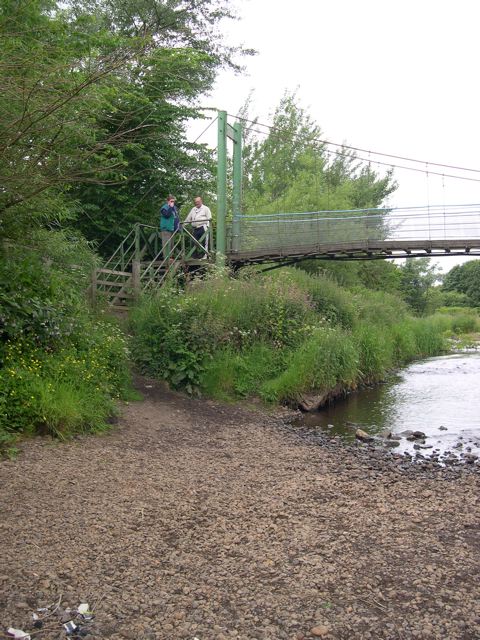 "From the south. Note the two lower wire cables. There is what appears to be a telephone cable lashed to the western wire."