---
Straits of Mackinac - St. Ignace and Mackinaw City, Michigan, USA
All photos by Patrick S. O'Donnell. Please do not reuse without permission. This is the first of three sets of photos (see 50th Anniversary Bridge Walk (Part 1) and 50th Anniversary Bridge Walk (Part 2)) from Patrick's visit to the Mackinac Bridge on the weekend of the bridge's 50th anniversary celebration in September 2007. For this set, Patrick writes: "The evening before the 2007 Annual Labor Day Bridge Walk. Starting off are the photos of proceeding north across the bridge, followed by coming back south after a few hours on the Upper Peninsula. The rest are from a relatively new Mackinac Bridge Visitors Center on the north shore of the straits just west of the bridge."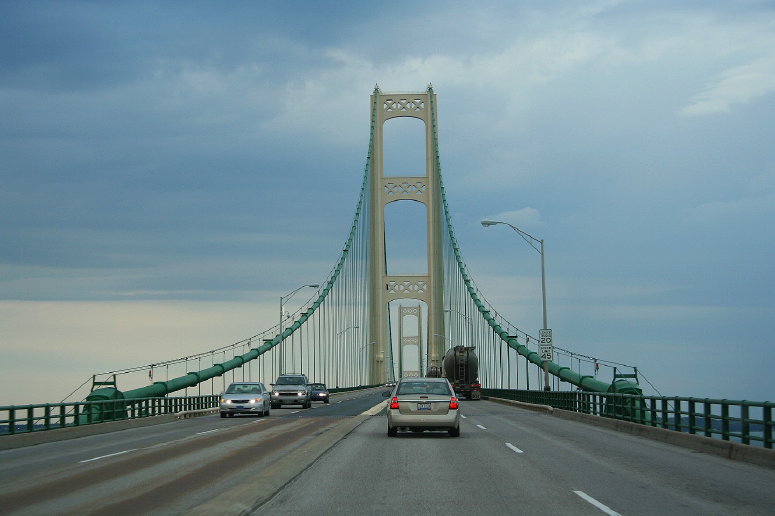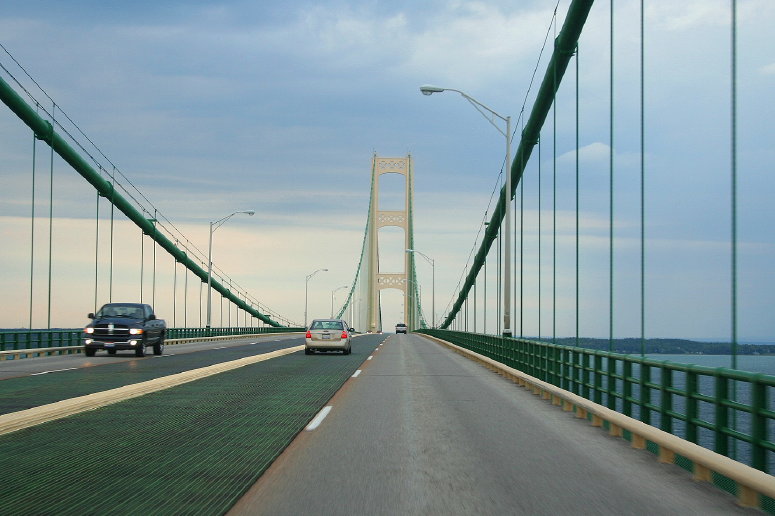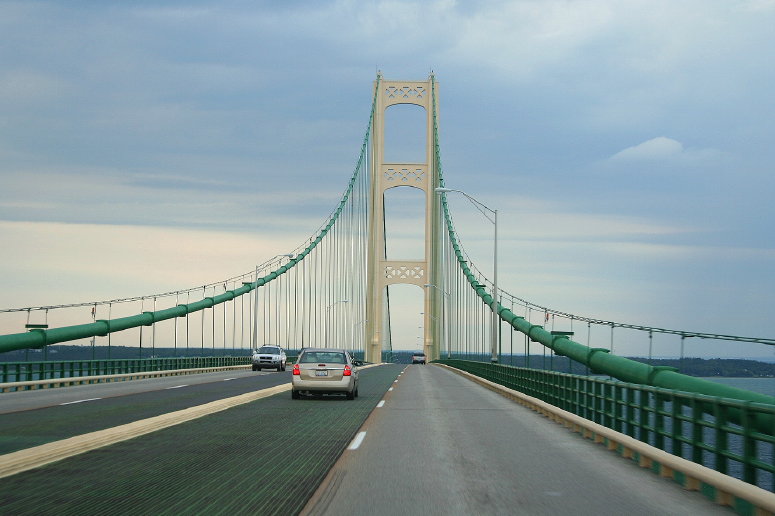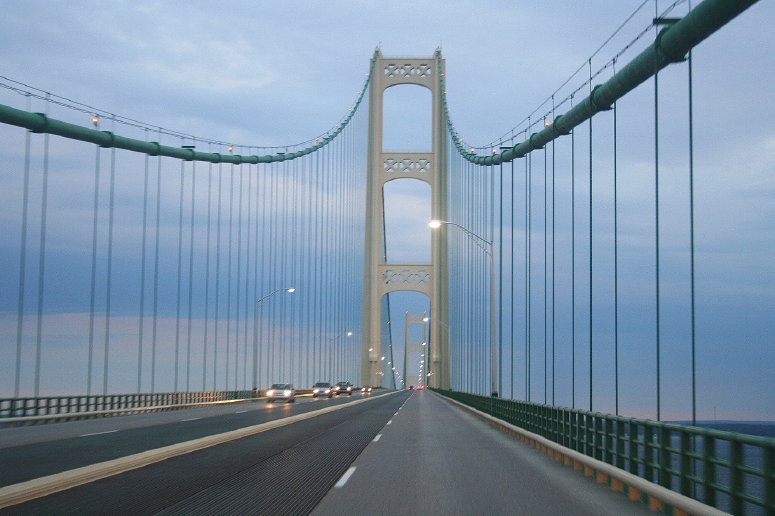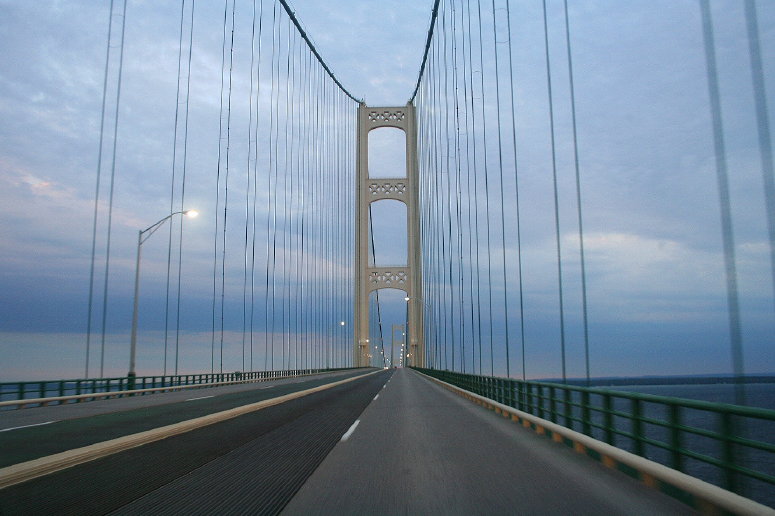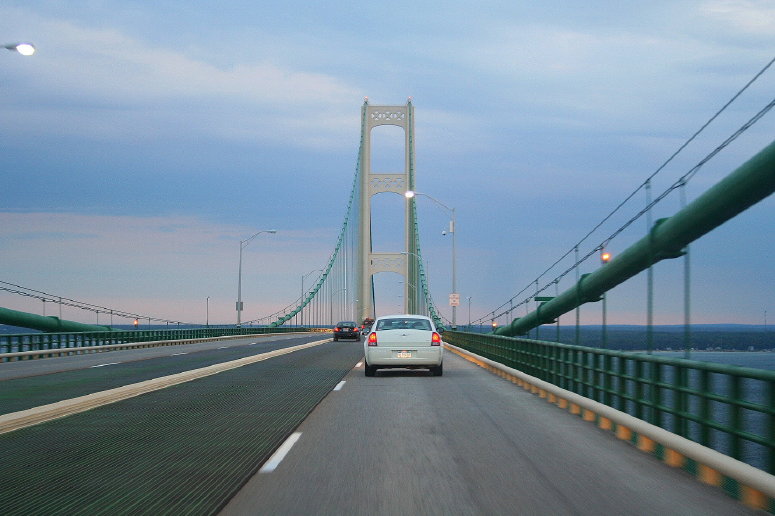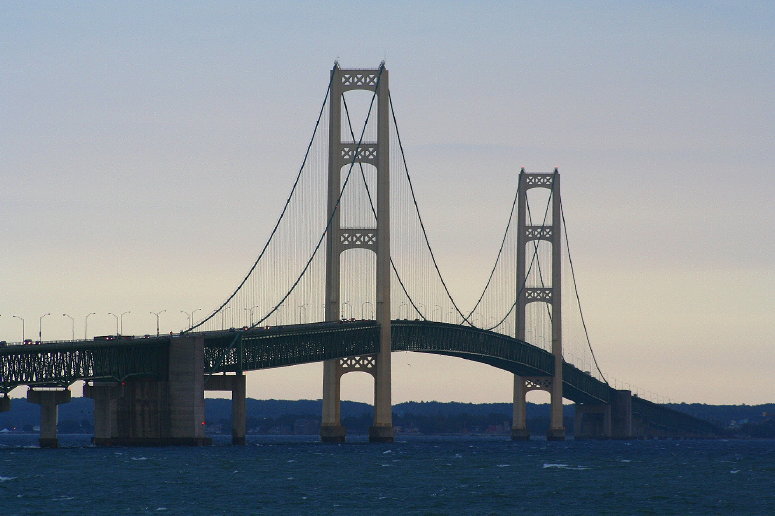 "A great lakes freighter about to pass under the Mackinac Bridge. This is one of the longest ones I've viewed and checking out the online logs for this time and location once back home proved it to be the Stewart J. Cort - the first 1,000-footer. The longest get up to 1,013 feet. The average for a great lakes freighter is in the 700 foot range. It was very windy and was lightly raining at the time of this photo."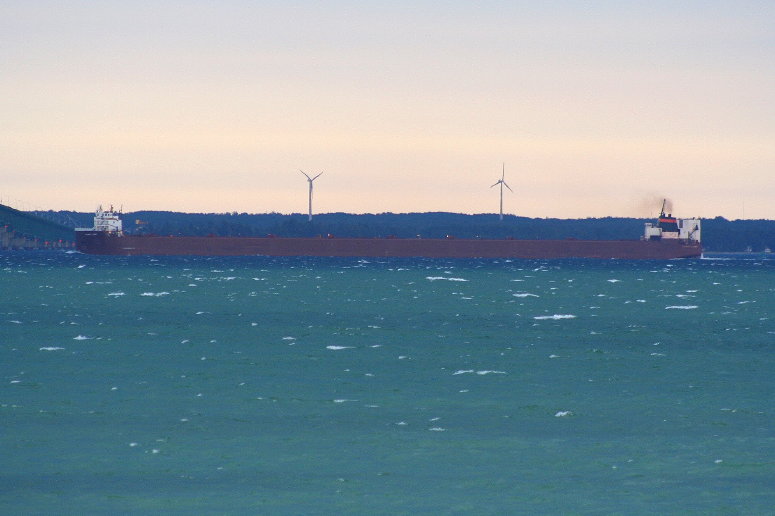 "Now passing under the massive Mackinac Bridge. To truly appreciate the scale of a bridge's mainspan -- especially a suspension bridge's mainspan, one must view it perpendicular to the bridge. With the distance between towers being 3,800 feet - three of these 1,000-foot freighters can be placed end to end under the mainspan with enough room for an average large sized freighter (think Edmund Fitzgerald) to fit as well."