---
Arroyo Seco - Pasadena, California, USA
All photos by David Denenberg. Please do not reuse without permission. This famous concrete arch bridge was completed in 1913. It was substantially rehabilitated in the early 1990s. A second, adjacent large concrete arch bridge carries CA-134 over the Arroyo Seco.
The Colorado Street Bridge is in the foreground and the CA-134 bridge behind it.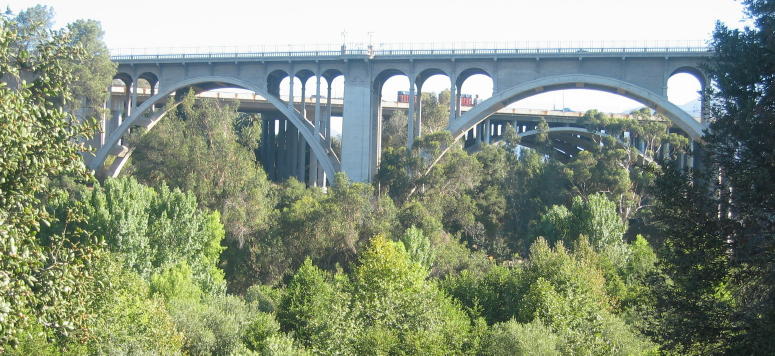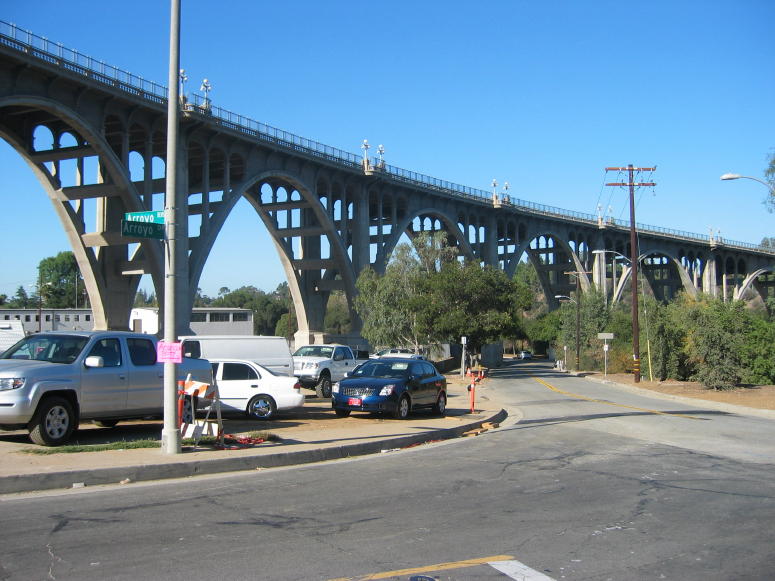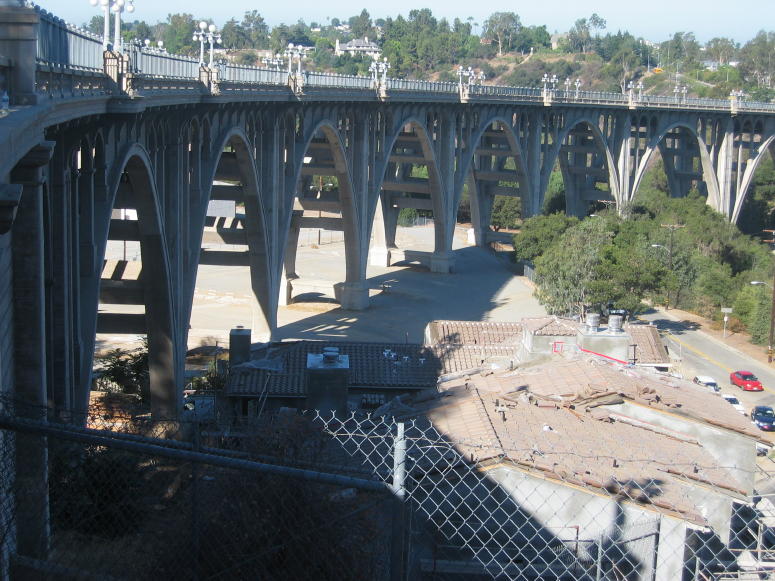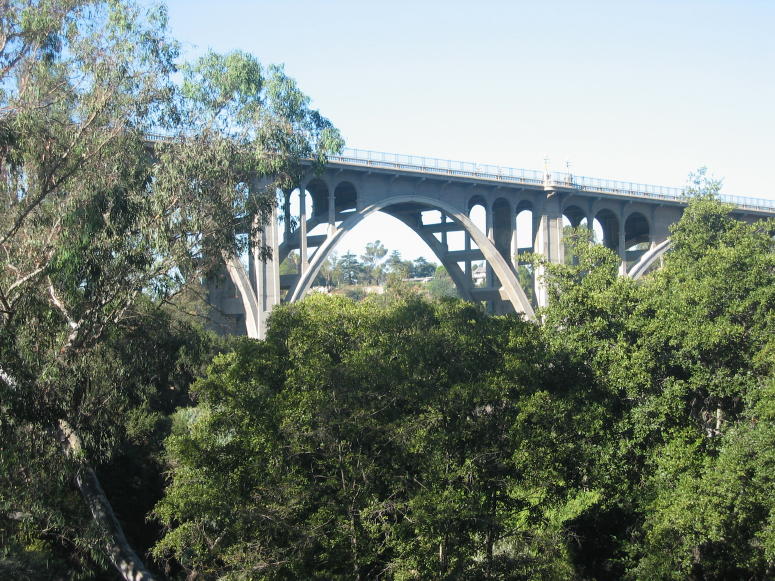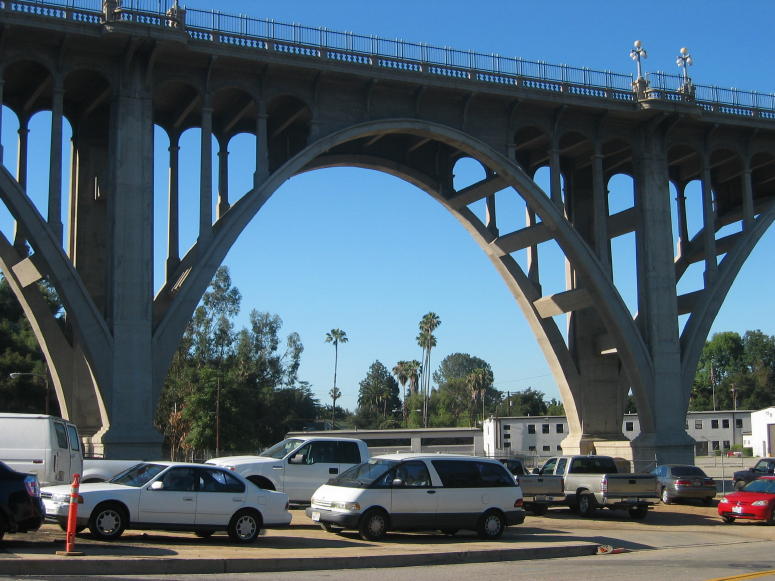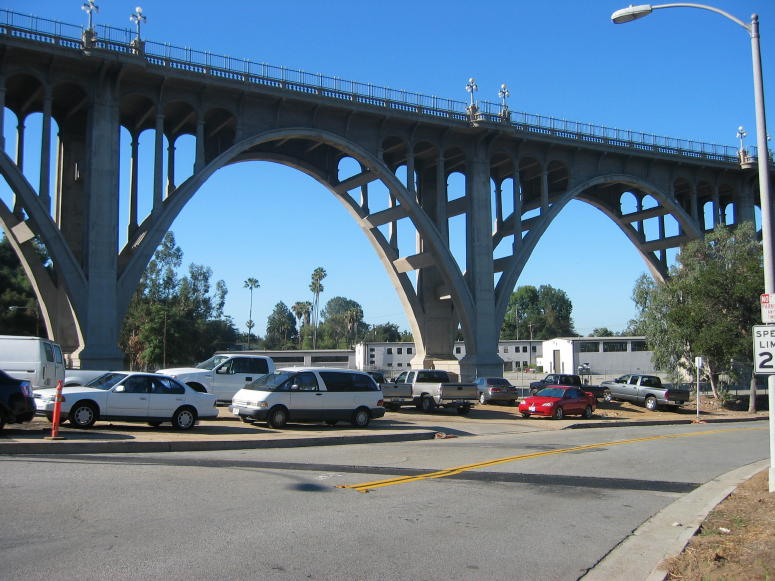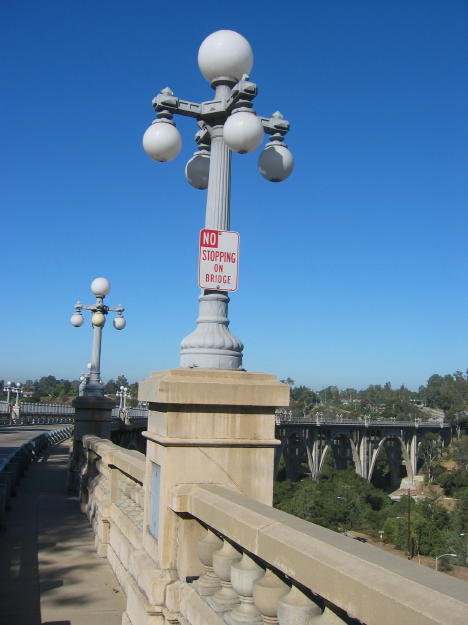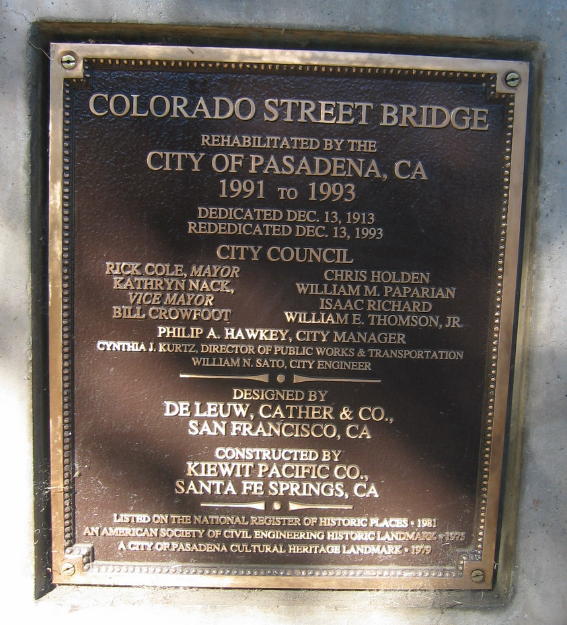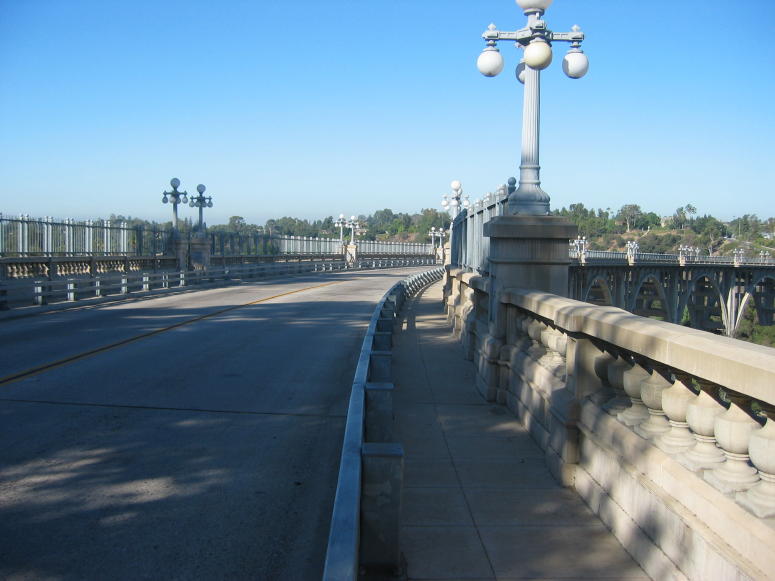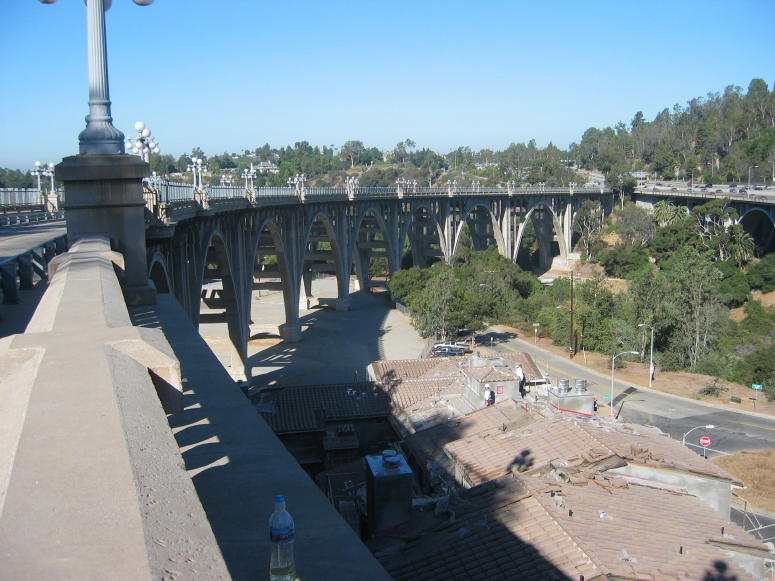 The CA-134 bridge is on the right.