---
Santa Clara River - Santa Clarita and Valencia, California, USA
All photos by David Denenberg. Please do not reuse without permission.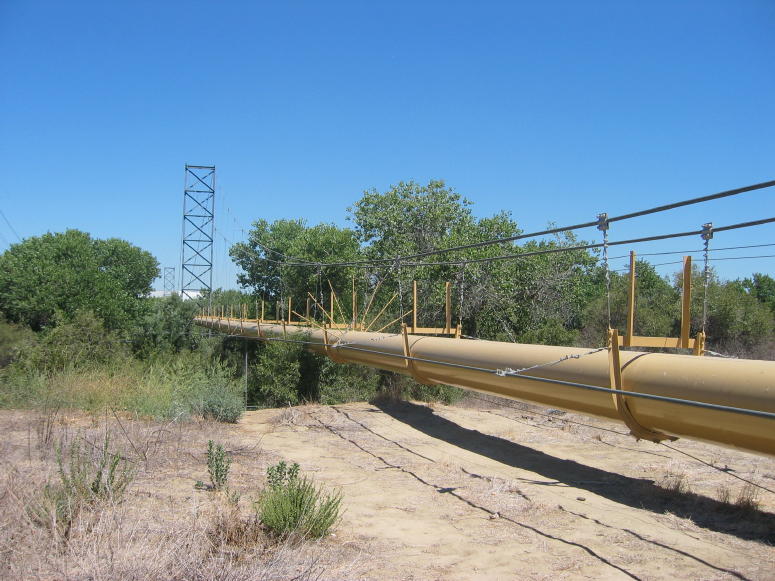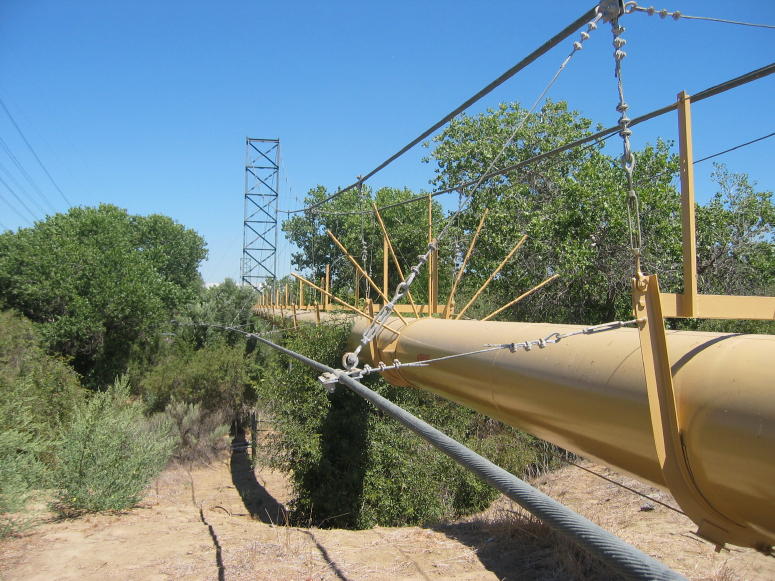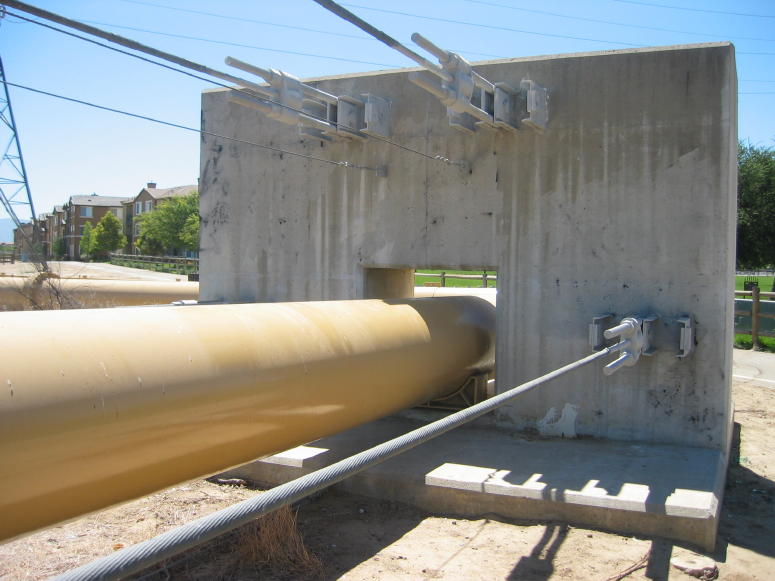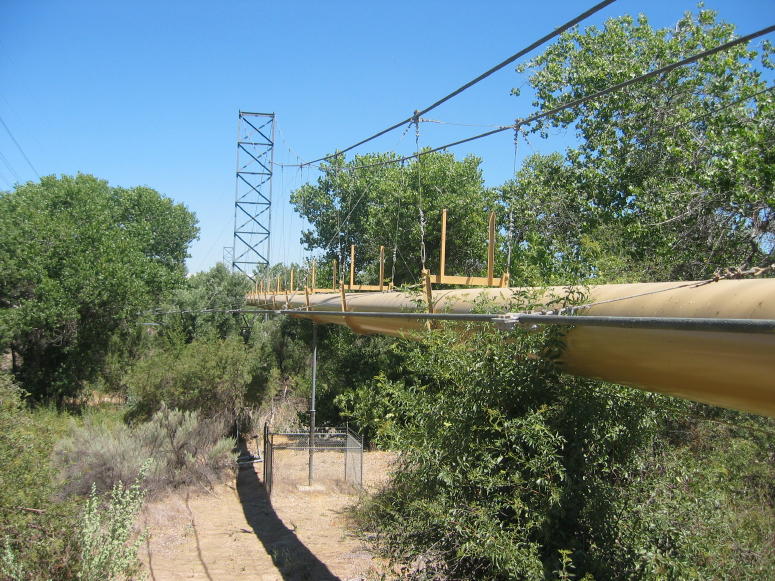 I'm not sure what this vertical item is. It looked like a shock absorber, possibly some kind of seismic retrofit. It did not feed directly into the pipe. Upon closer inspection, we (Eric Sakowksi and I) could see it was just clamped to the pipeline with a flexible connection.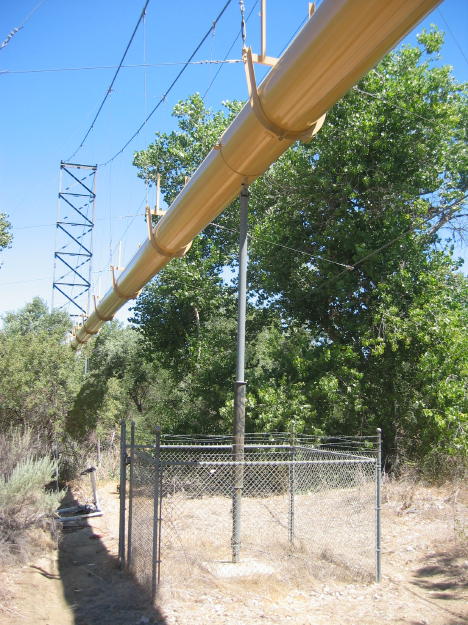 It wasn't clear what these remnants were from.