---
Hudson River - New York, New York and Fort Lee, New Jersey, USA
All photos by Patrick S. O'Donnell. Please do not reuse without permission. Some interesting modifications have recently been made to the "GWB." See the comments below.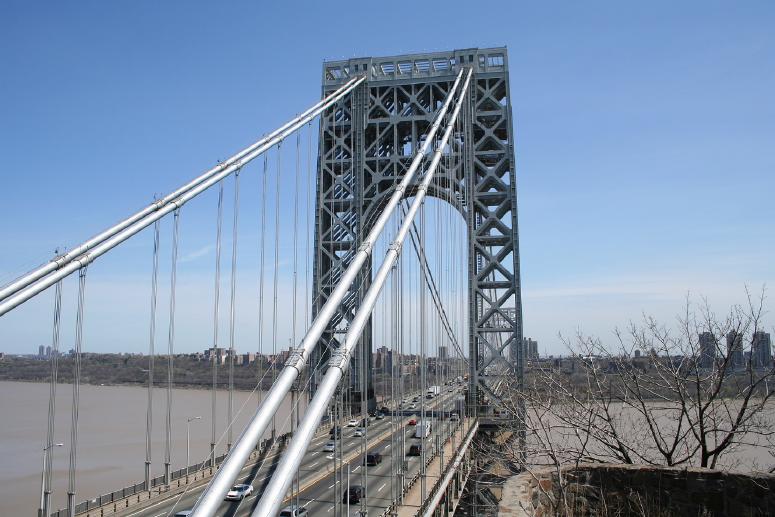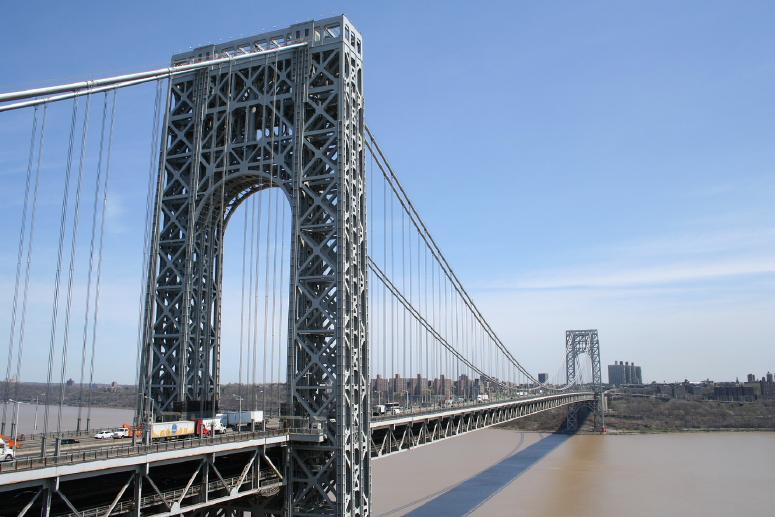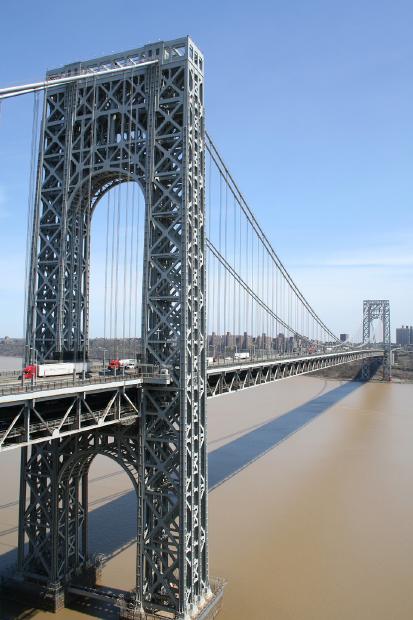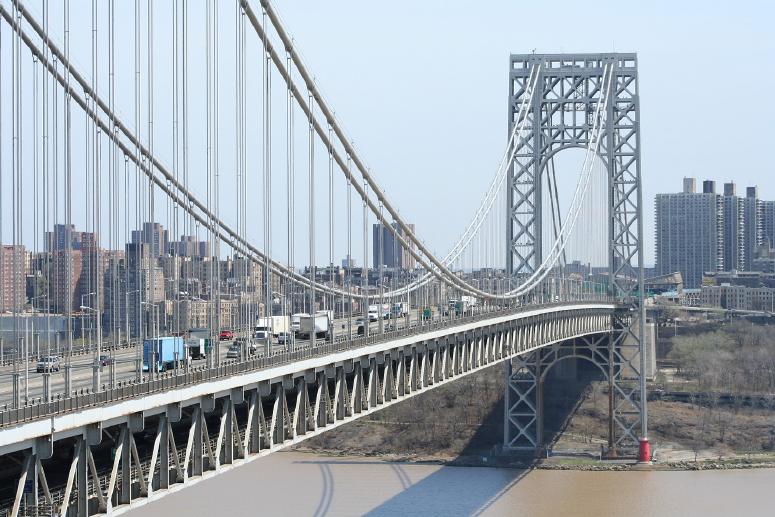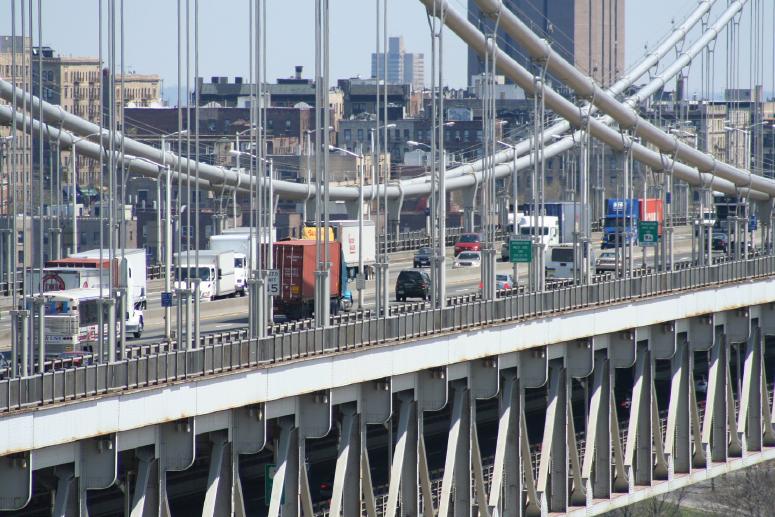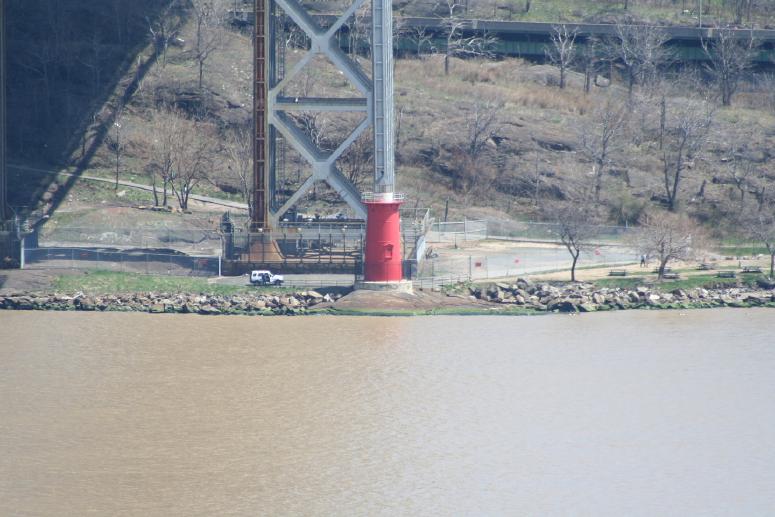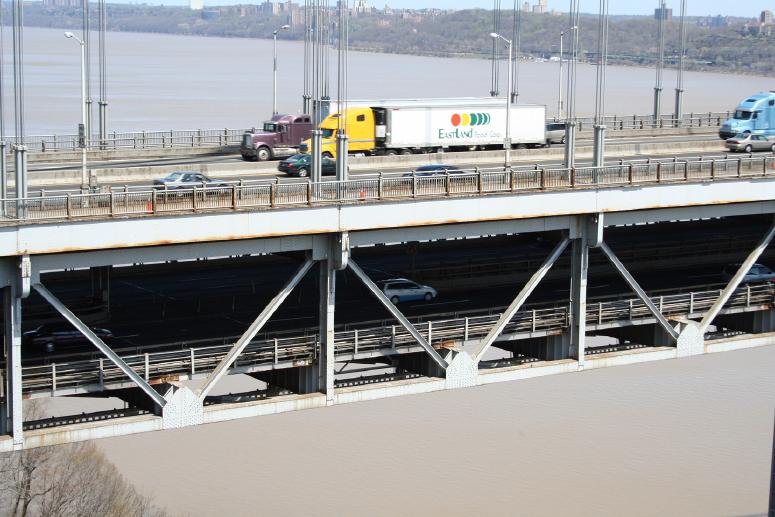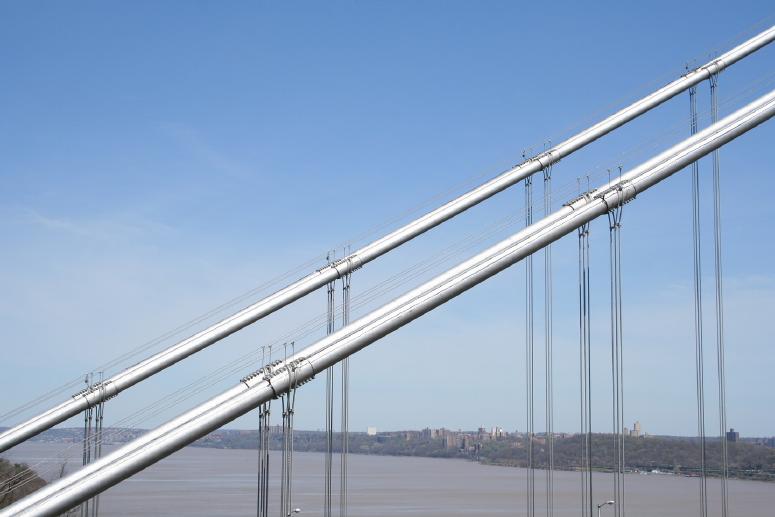 Note the tube running down the center of the tower (leading to a round hole in the underside of the arch) and the hoist at the top of that tube visible in the next two photos. More on this later.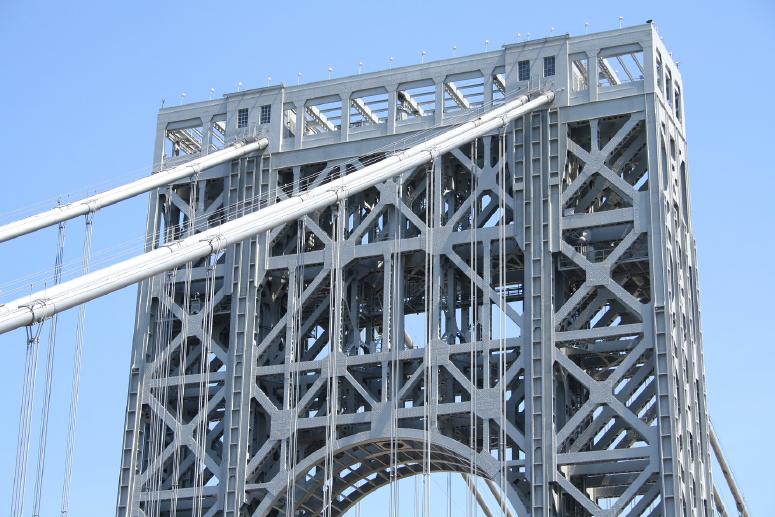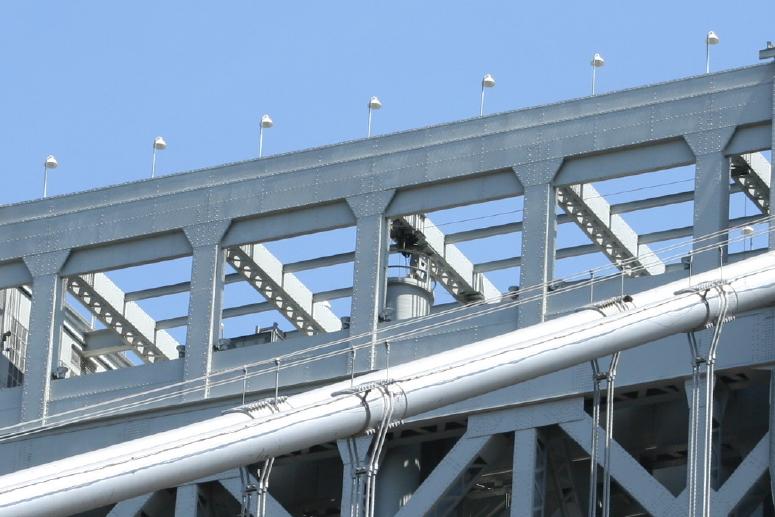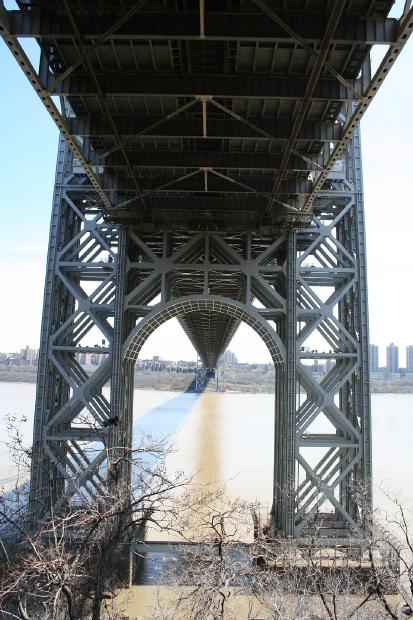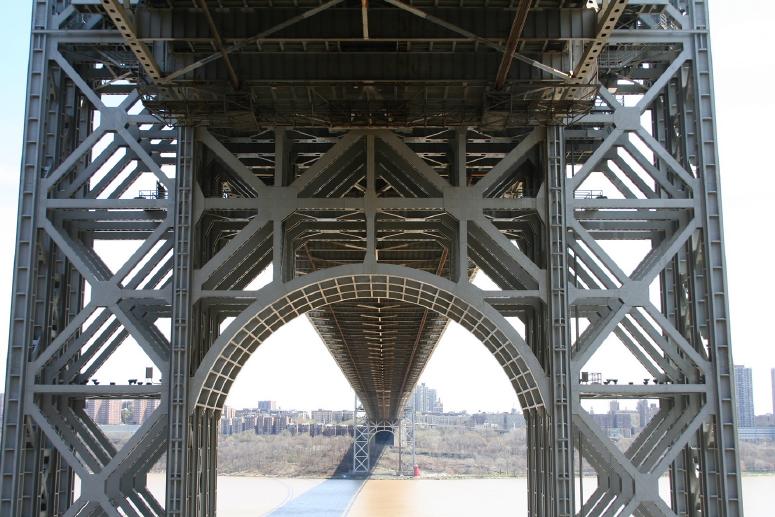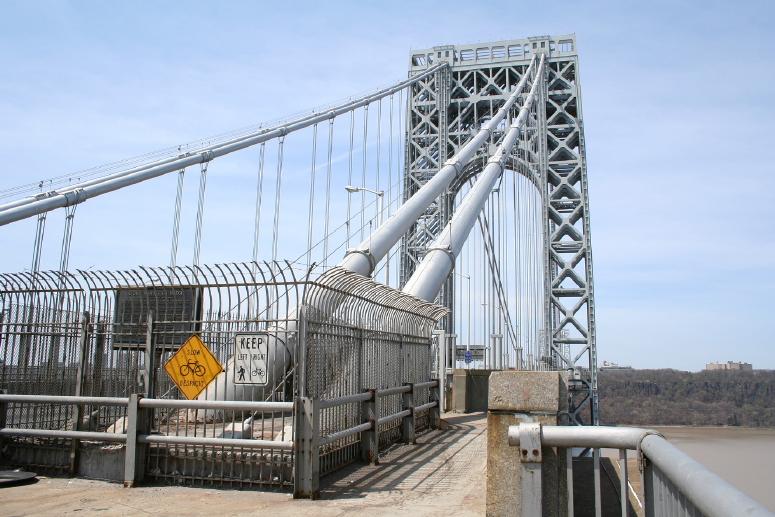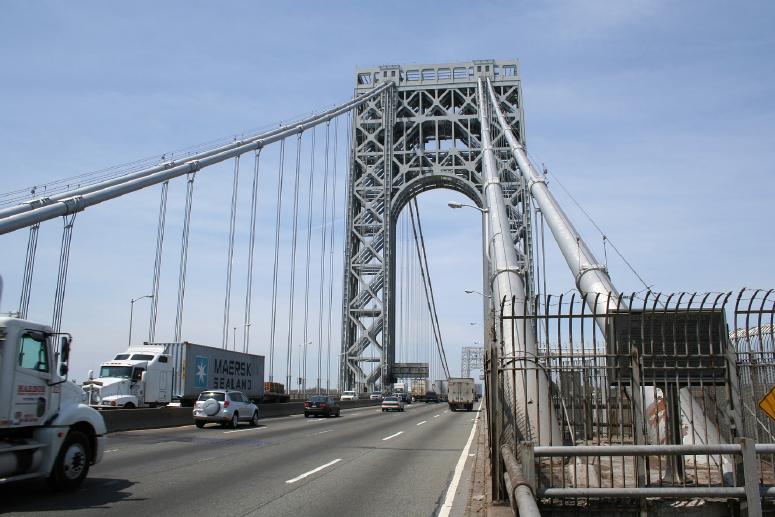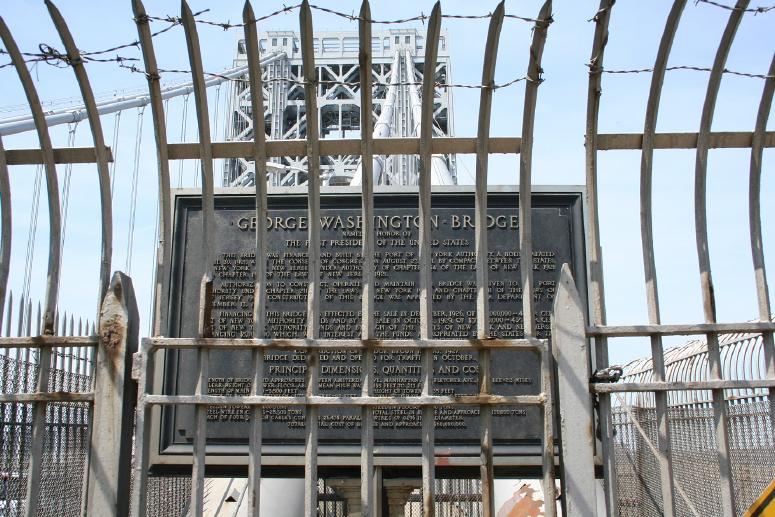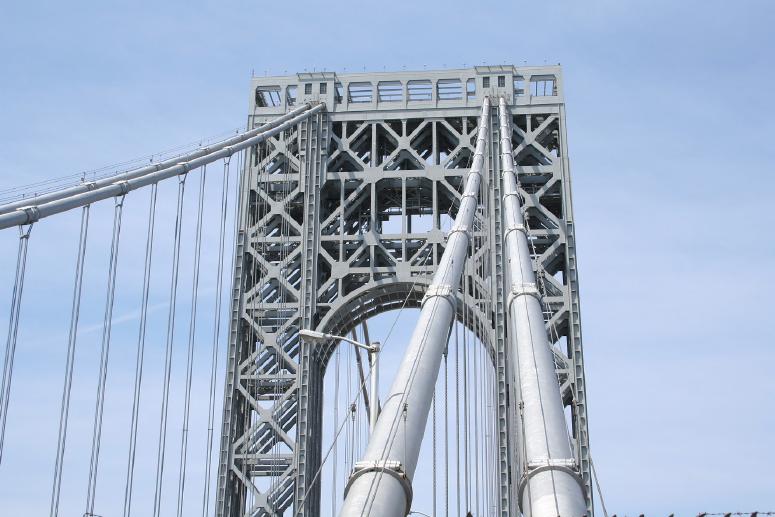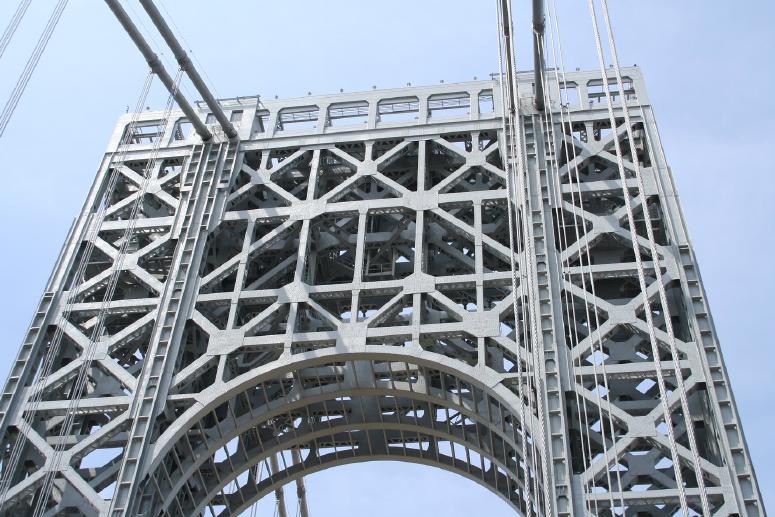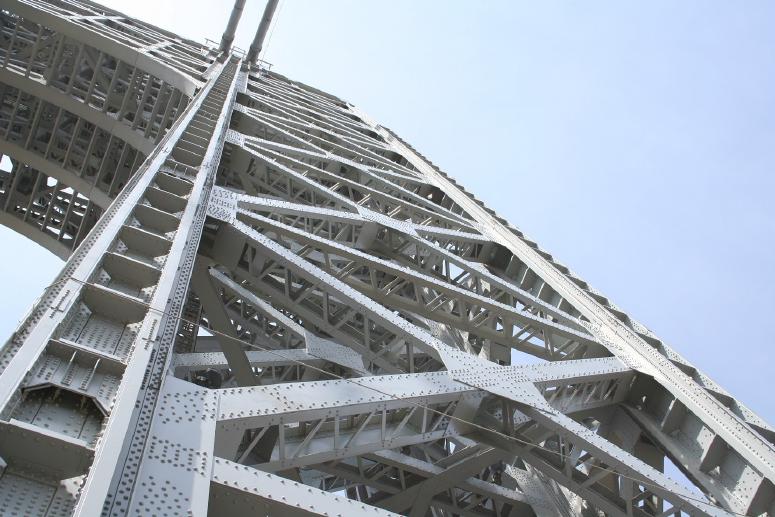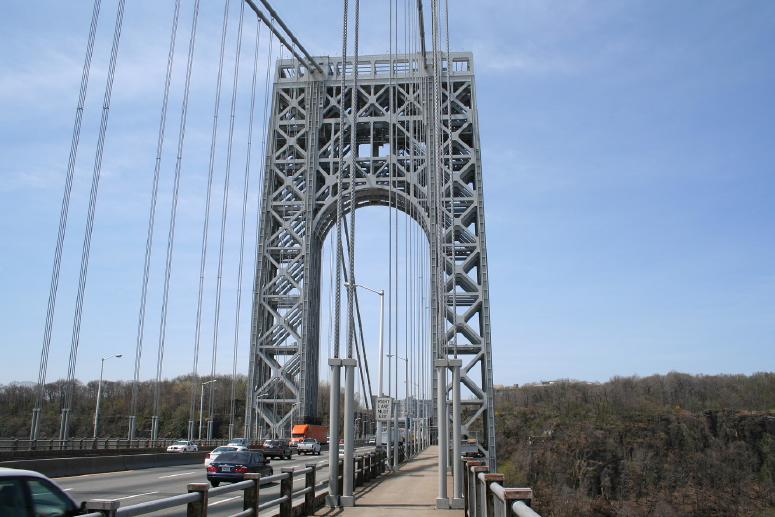 Notice the round hole in the arch of the tower? Patrick writes: "I've driven across the George Washington Bridge about a half dozen times since my last walkover in 1996. The last several times I've noticed an opening/portal on the underside of the Fort Lee tower's arch above the roadway. It probably has been there for years. [The ninth photo, starting from the top] shows a tube running up through the tower head of which this opening is for. There's no such thing within the New York tower. I've wondered what this chute was for." Upon further research, Patrick found this is used to fly a large American flag, which one web site describes as "the world's largest free-flying American flag."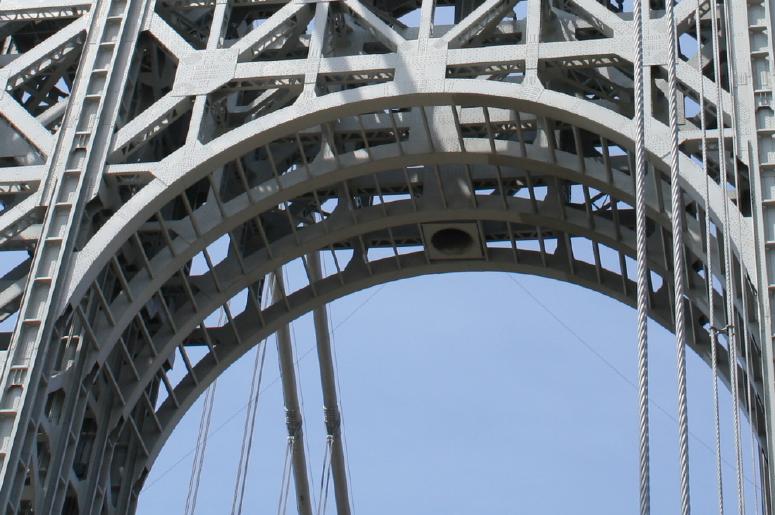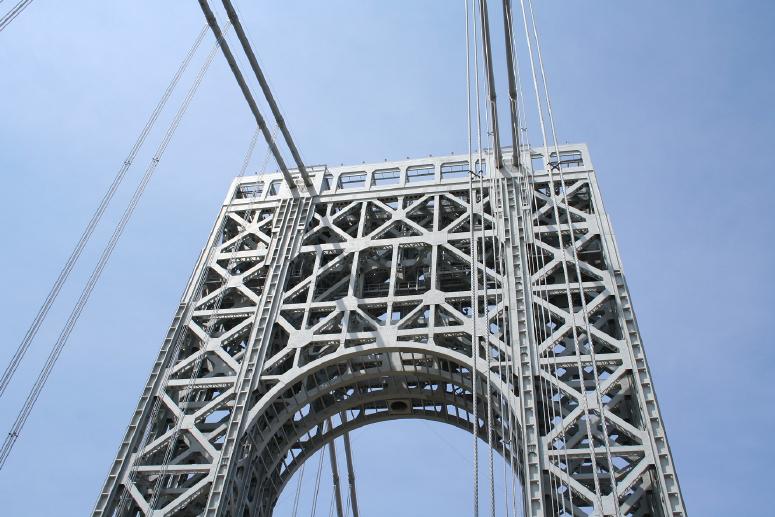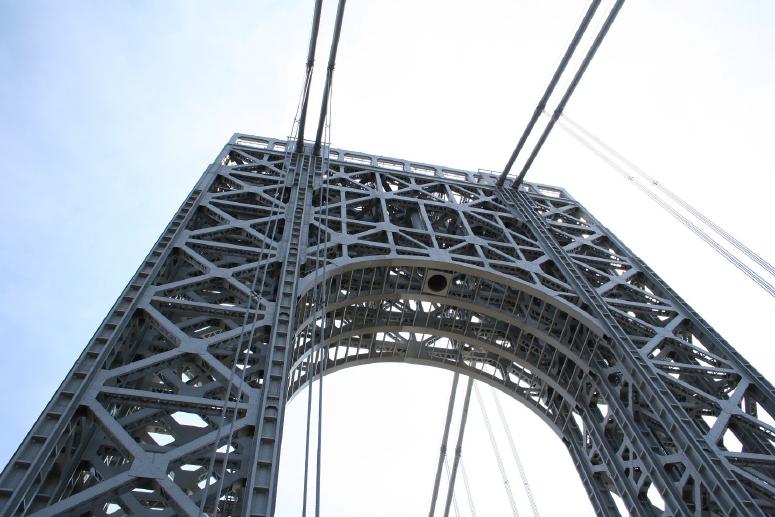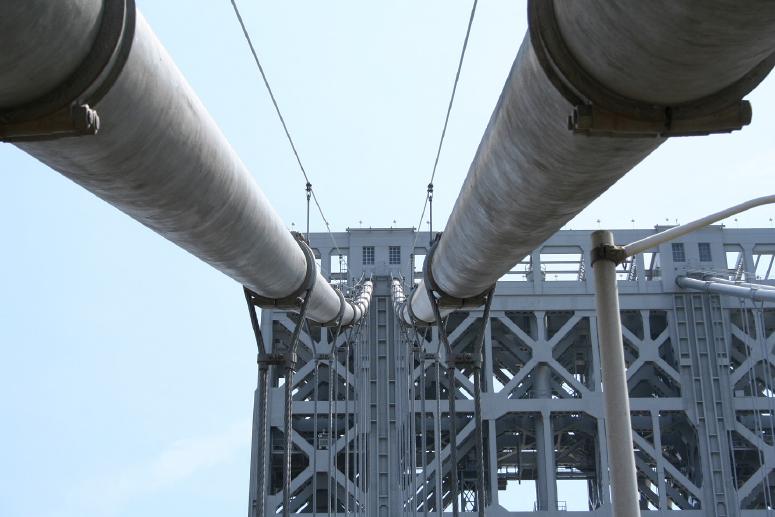 Patrick notes the lower portions of the suspenders have recently been encased in blast-resistant material. "It appears the railings on both sides of each set of suspenders had to be modified to bulge outward. They even enclosed the clamps where the main cables dip close to the roadway at mid-span." Compare the appearance of the suspenders with this old photo.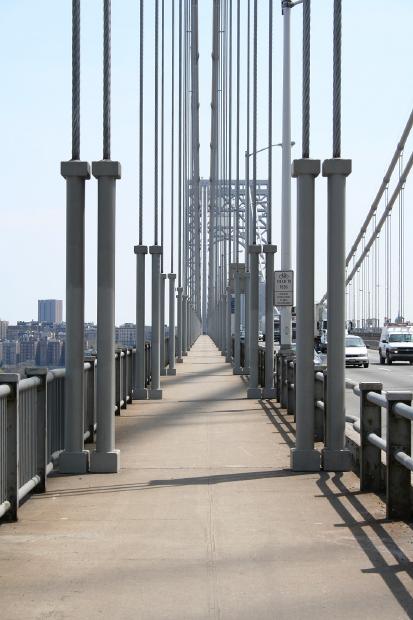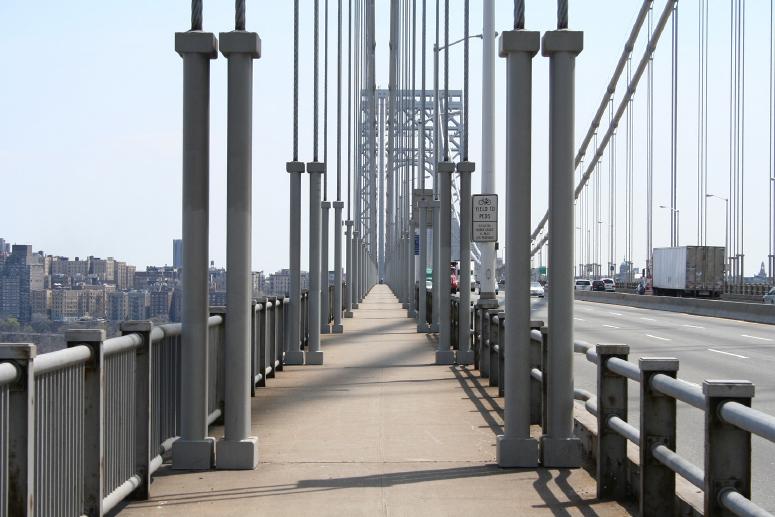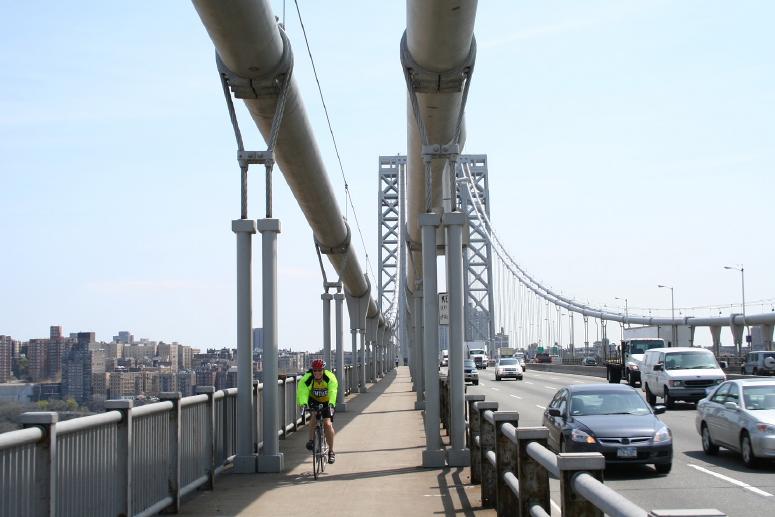 Note the railings to the left and right of the encased suspenders.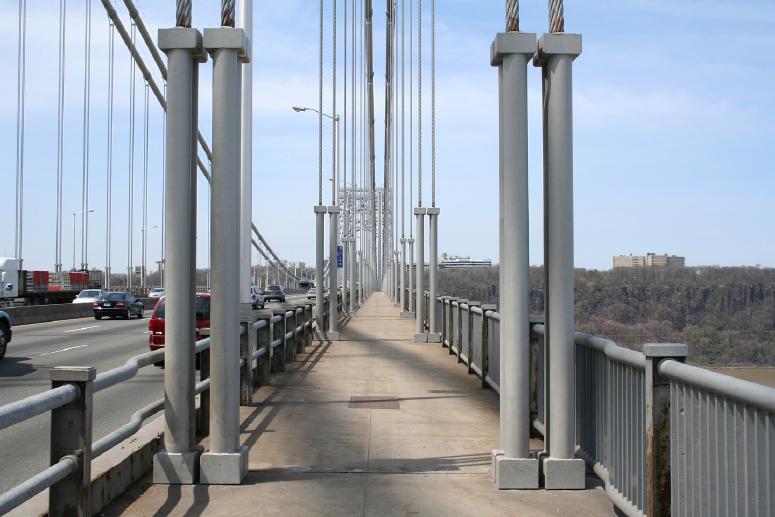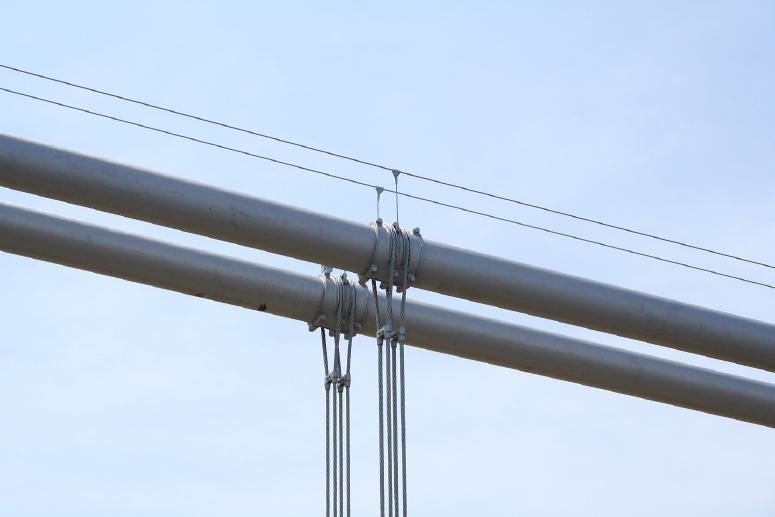 Note the clamps, also encased.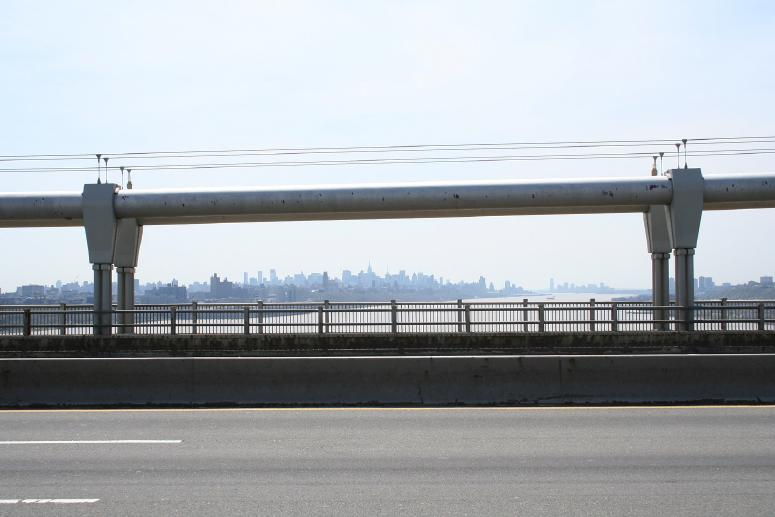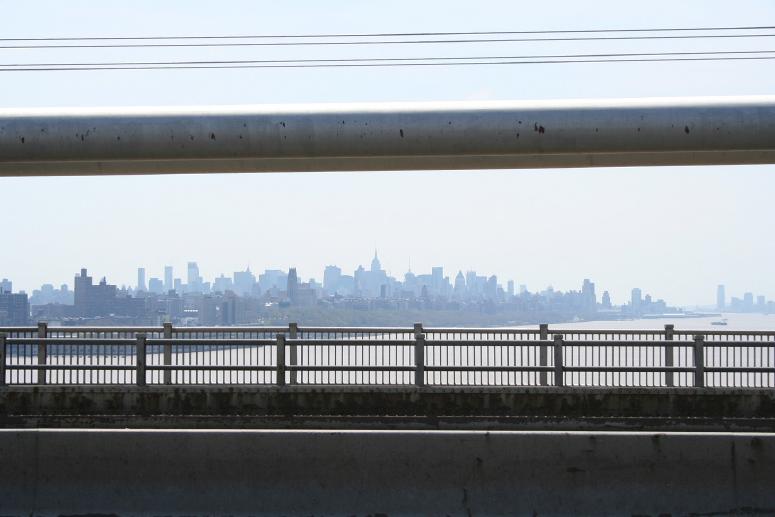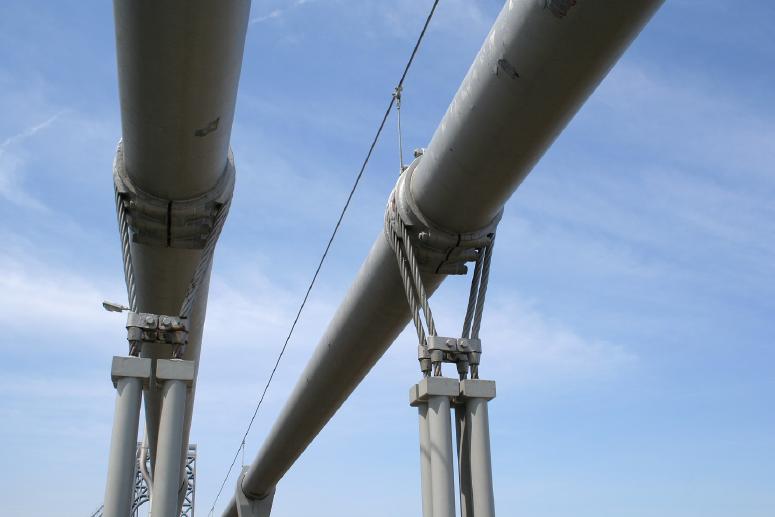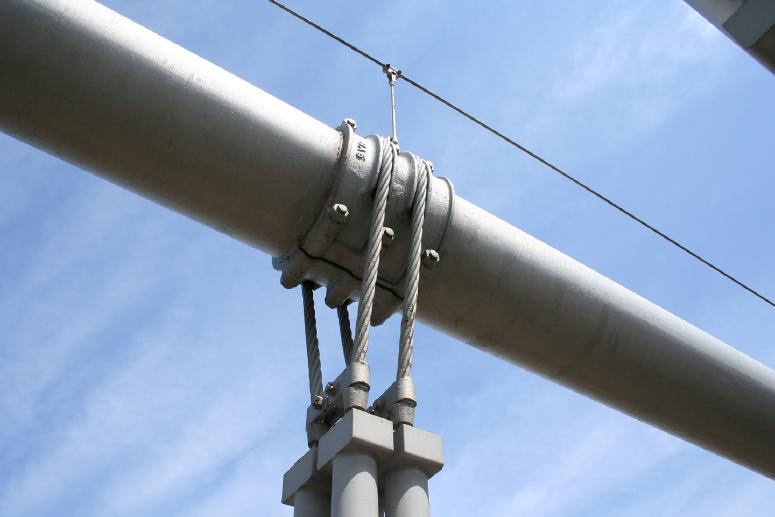 More encased clamps and suspenders.