---
Stuttgart, Baden-Württemberg, Germany
All photos by Eckhard Bernstorff. Please do not reuse without permission. Eckhard writes of the Bombay Footbridge: "This bridge connects a park with a train station (trolley line) and the Brünner Steg which guides to another train station (S-Bahnhof Nord). It crosses the Road B27/Heilbronner Straße and tracks of the train station, where it ends directly with one of it three 'arms'".
The first set of photos is from the Bombay Footbridge.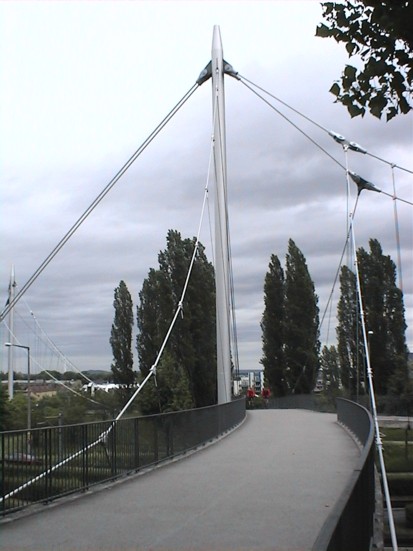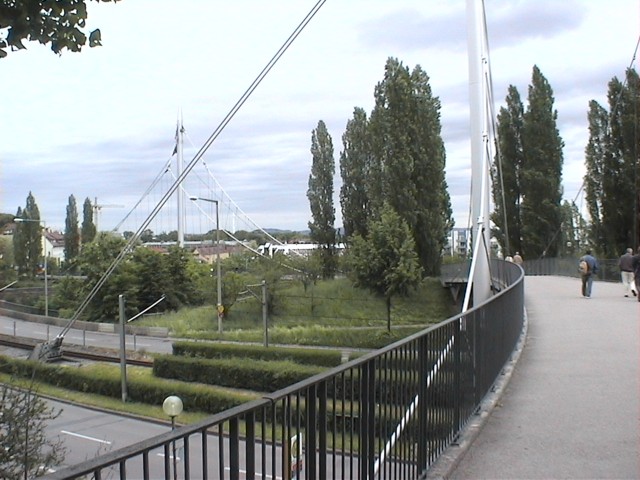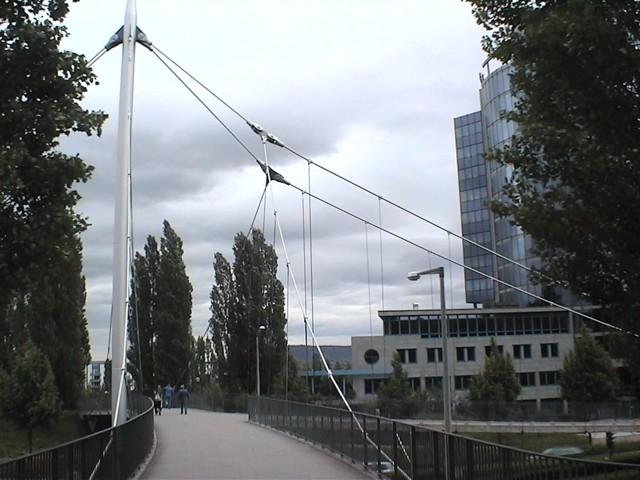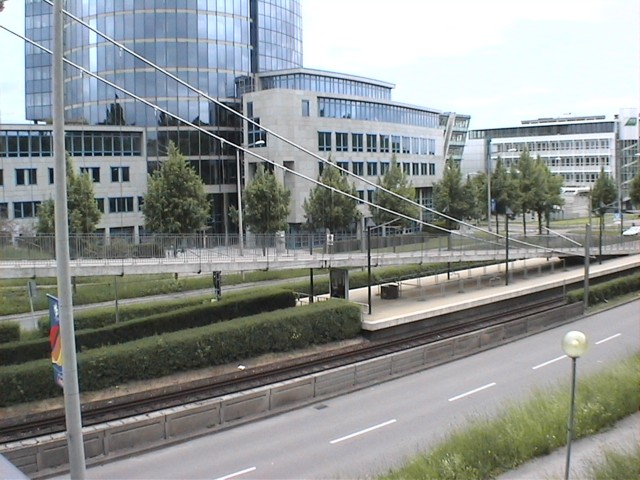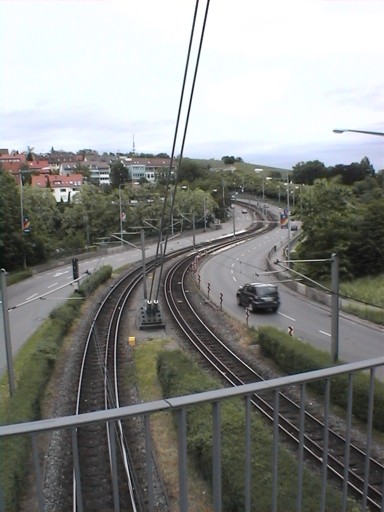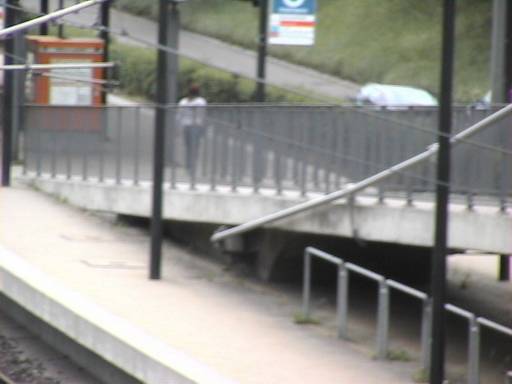 The next set of photos is of the Brünner Footbridge.