---
Penobscot River - Verona and Bucksport vicinity, Maine, USA
All photos by David Denenberg, please do not reuse without permission. Family vacations to Maine always included following US Route 1 across this David Steinman-designed bridge. In 2003, work is frantically under way to design a replacement. Several years into a refurbishment project, it was determined this bridge had deteriorated too much and was not worth saving. Because this is a heavily traveled crossing, a quick replacement is desired.
This first picture two pictures were taken in the mid-1980's.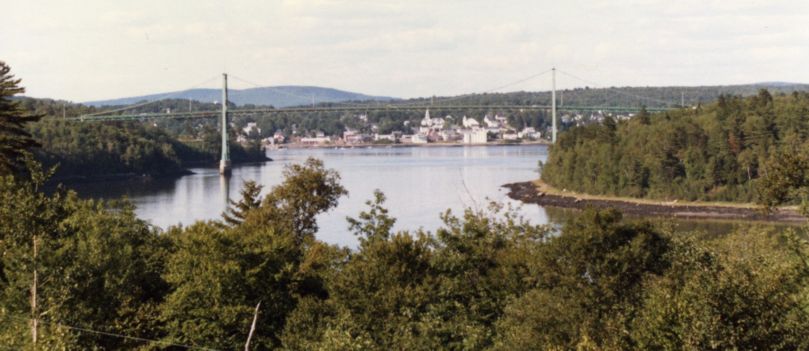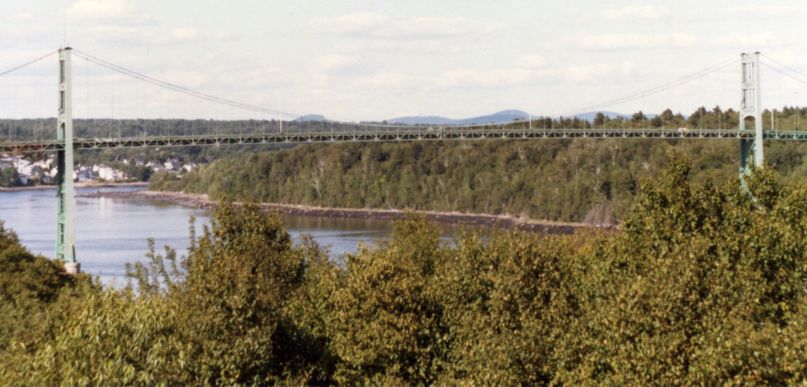 The remaining photos were taken May, 1999.