---
Lahn River - Nassau, Rheinland-Pfalz, Germany
All photos by Eckhard Bernstorff. Please do not reuse without permission. This bridge was built to closely resemble the previous bridge at this location. The previous bridge had main "cables" made of riveted steel plates, described by Jakkula as "laminated chains, made of flat iron plates, there being two such chains to a side, each of five plates riveted together." Eckhard notes "the 'chain' is composed of rigid elements. [It is a] good example to show that self-anchored suspension bridges are in fact beam structures, very similar to truss bridges."
The intermediate piers are leftover from the previous bridge and from construction of this bridge.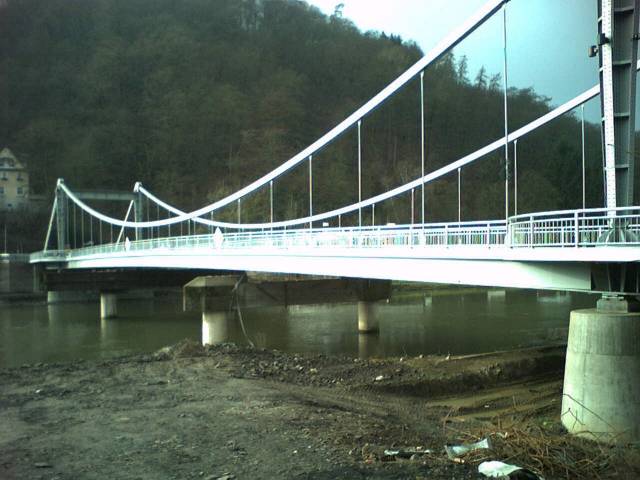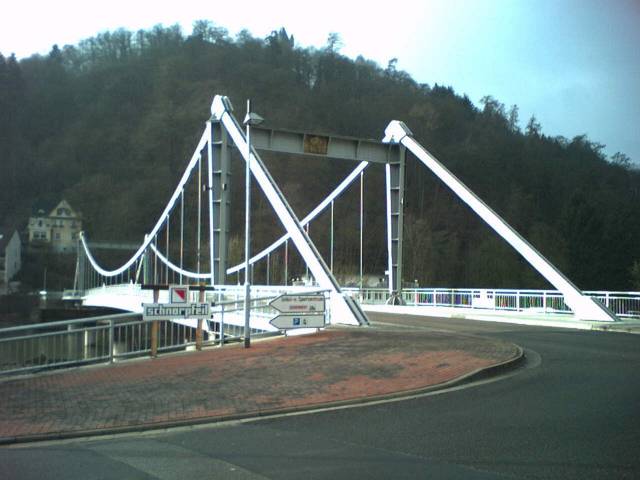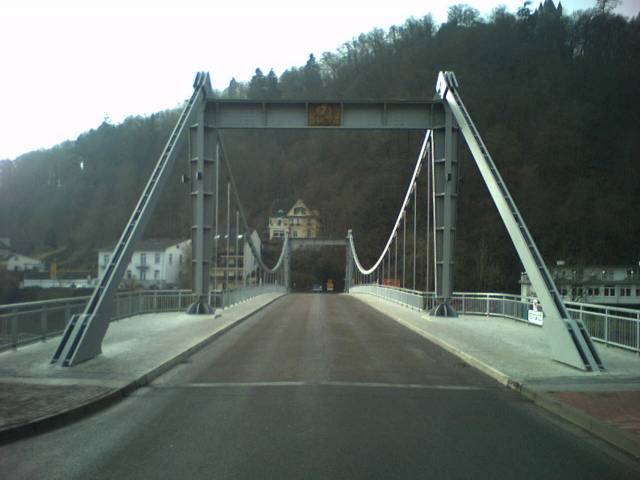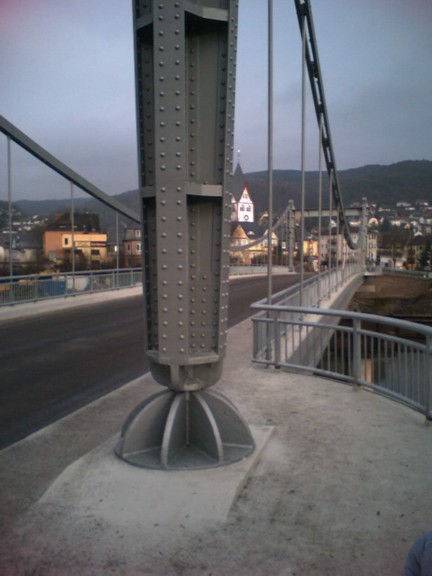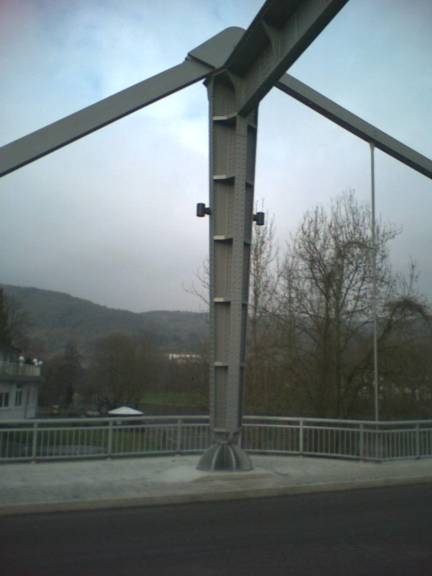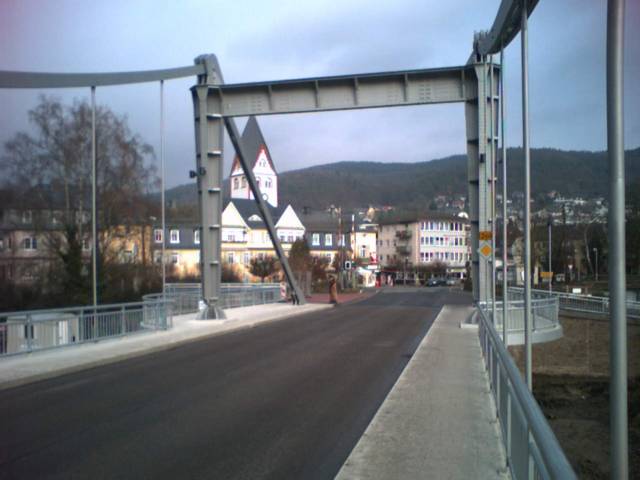 These older photos were taken at an early stage of construction at the site.