---
St. Louis River - Thomson, Minnesota, USA
All photos by David Denenberg. Please do not reuse without permission.
Snippets from a historical display at the bridge.

This bridge in this photo looks very similar to the bridge pictured here, one of my favorite "People and Bridges" photos. Upon close inspection, the lettering of the signs (visible in both photos) is different but that's not conclusive that they are different bridges.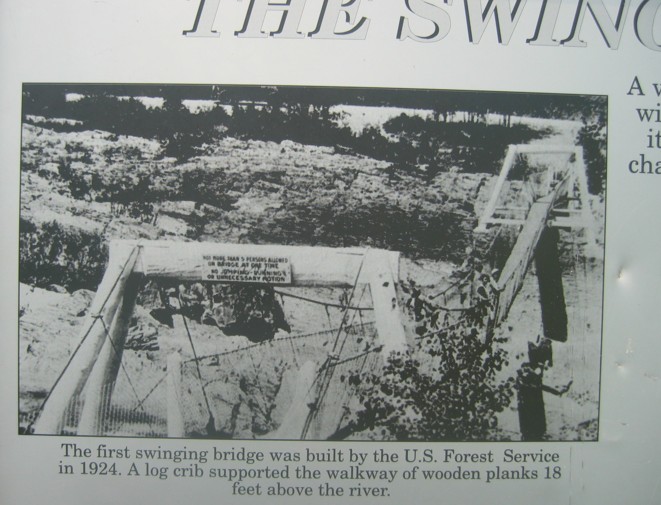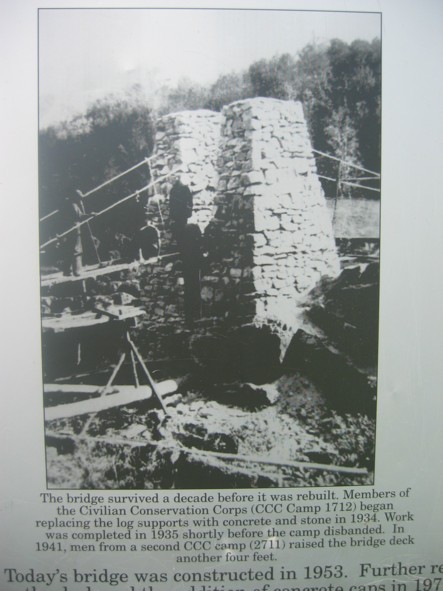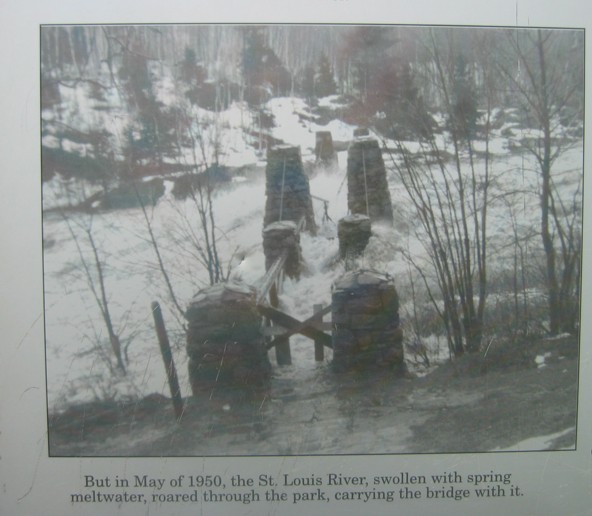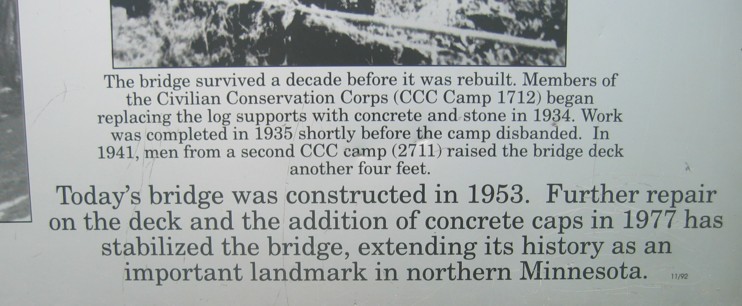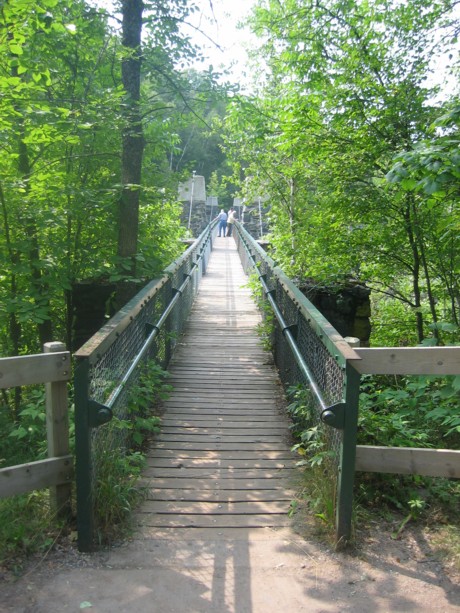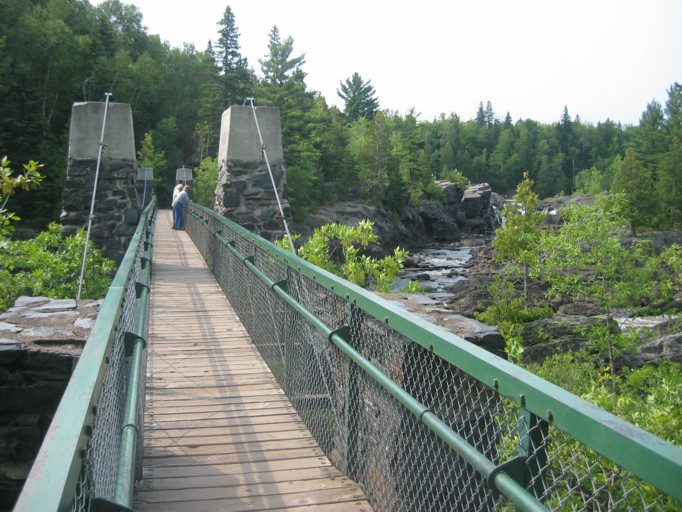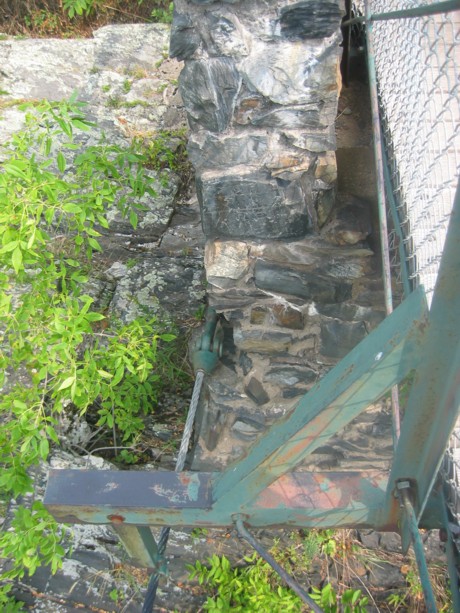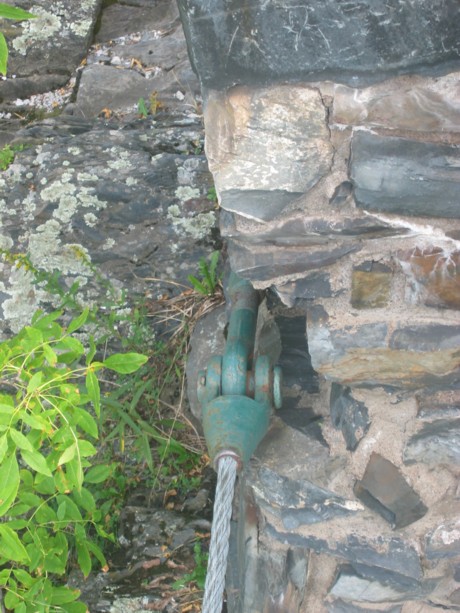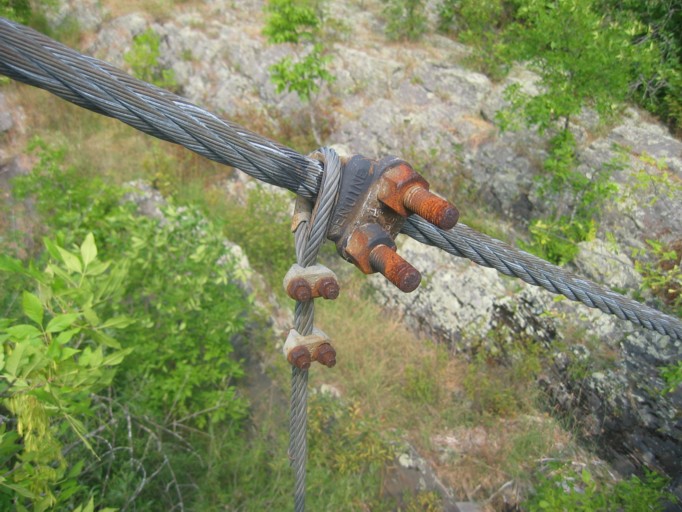 Looking straight down, with a suspender (top, center) meeting a floor beam.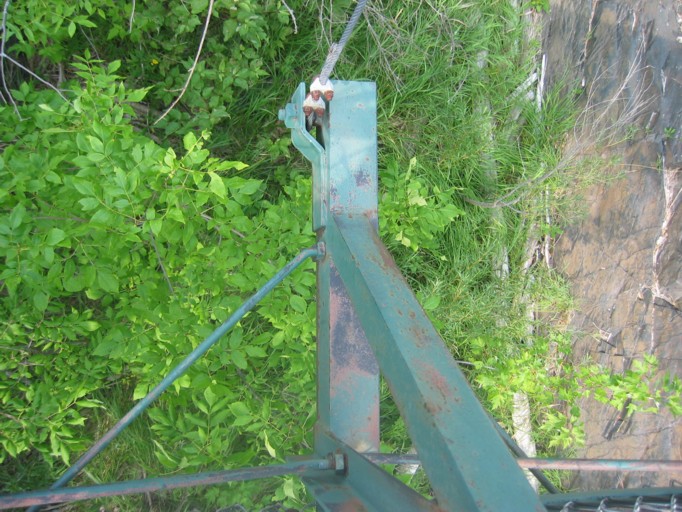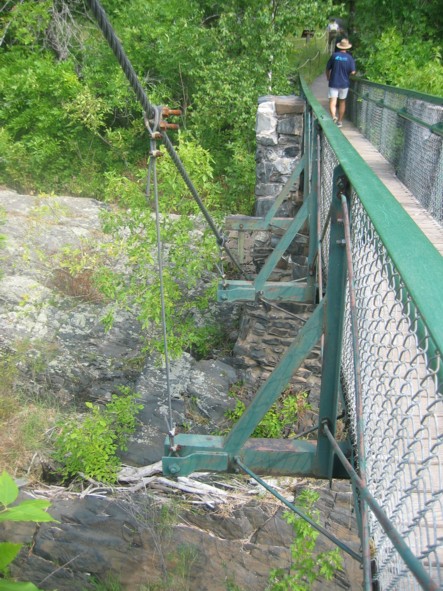 This is "low water" for this location, said the locals. Lots of people out on the rocks.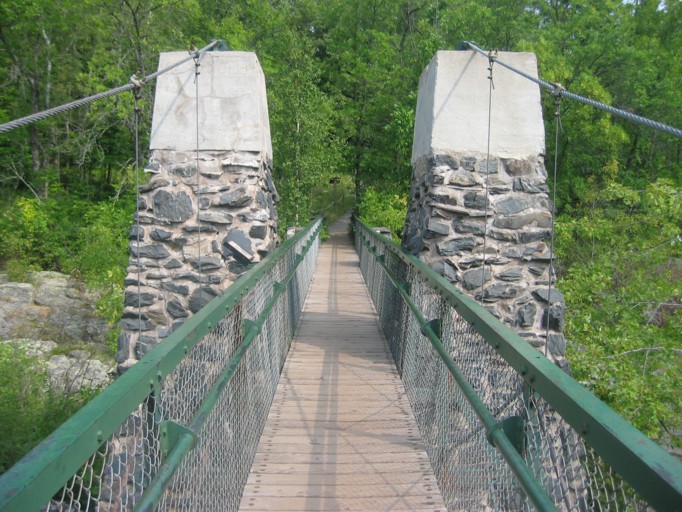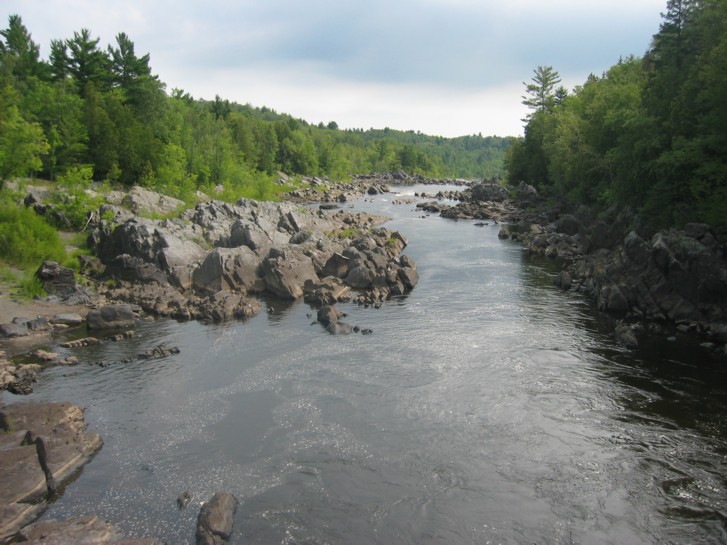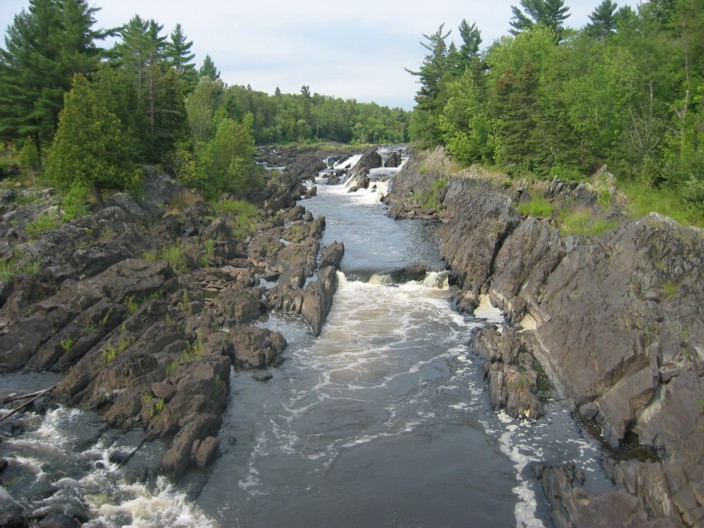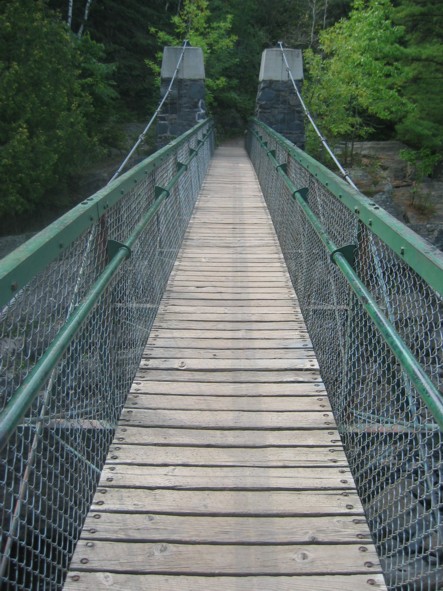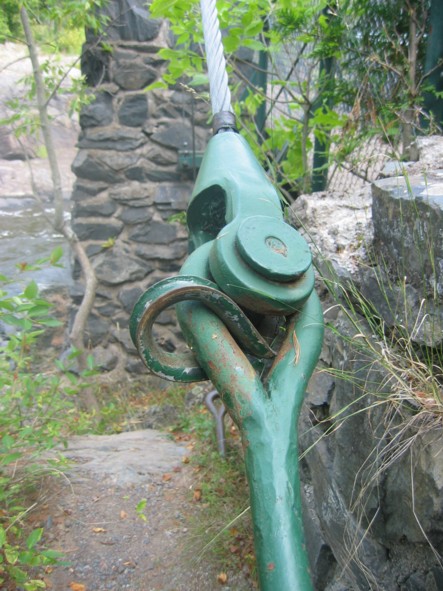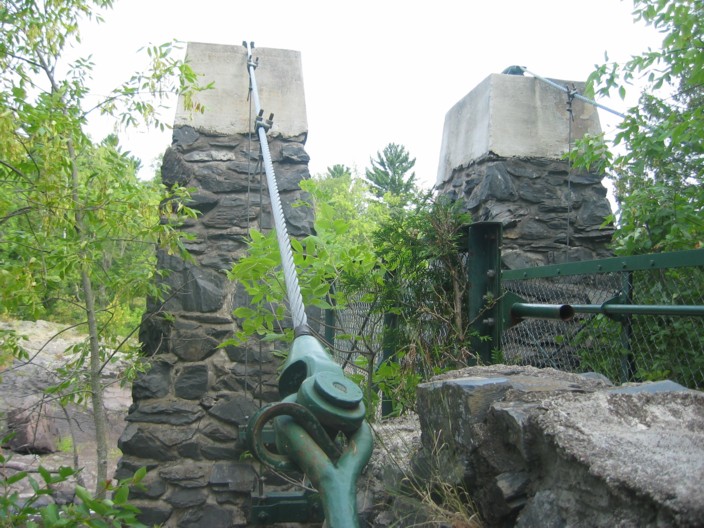 Appears to be an anchor from one of the previous bridges.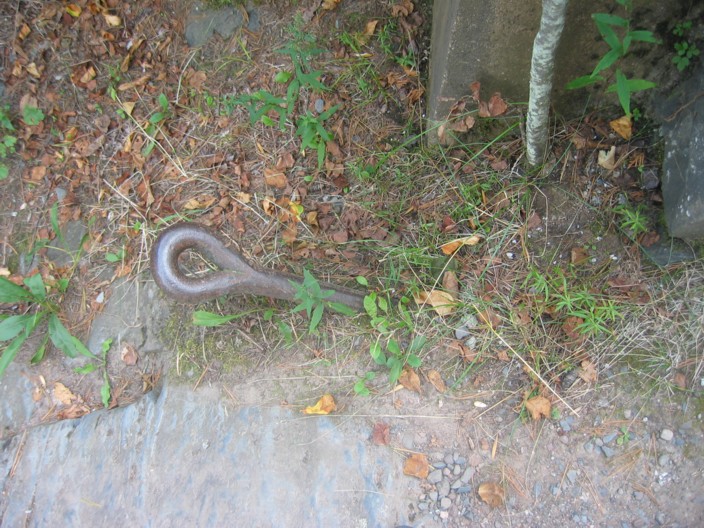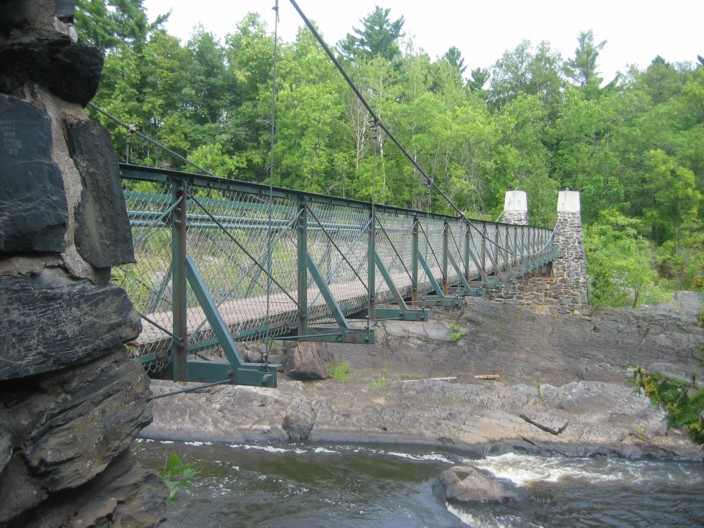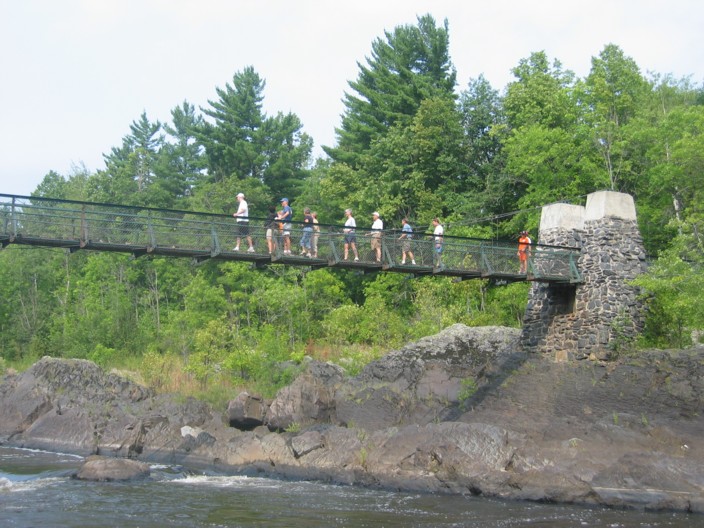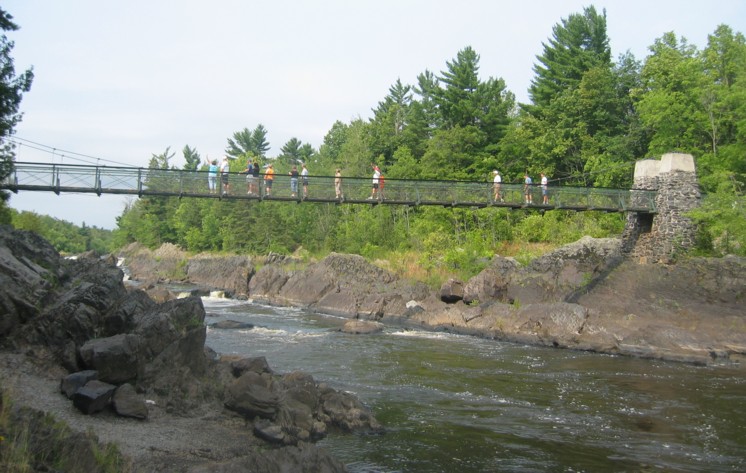 This crayfish was alarmed at my foot's proximity to his hidey-spot.