---
Mississippi River - Minneapolis, Minnesota, USA
All photos by David Denenberg. Please do not reuse without permission.
From a distance, taken while I was stopped at a red light on the Third Avenue Bridge.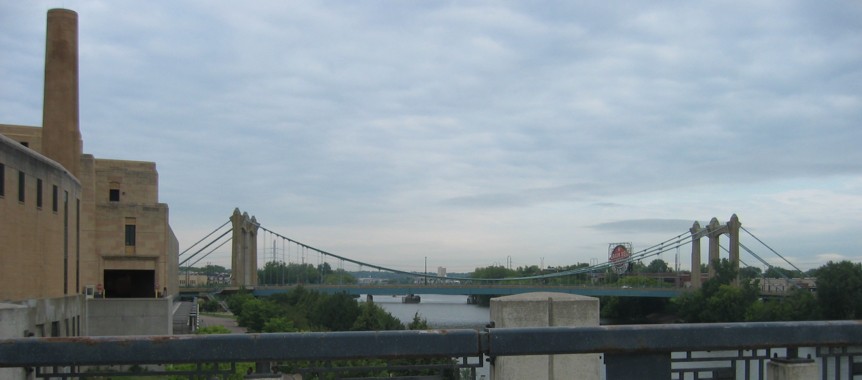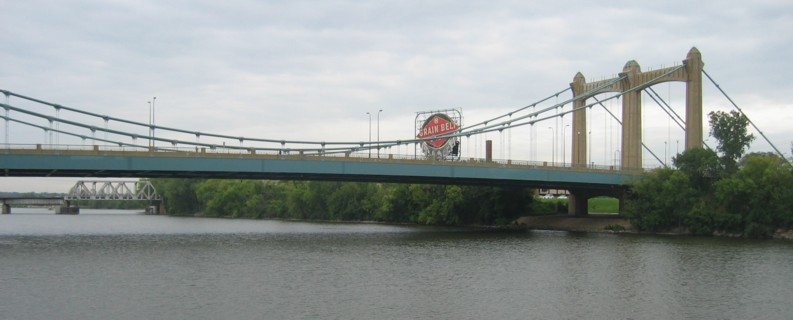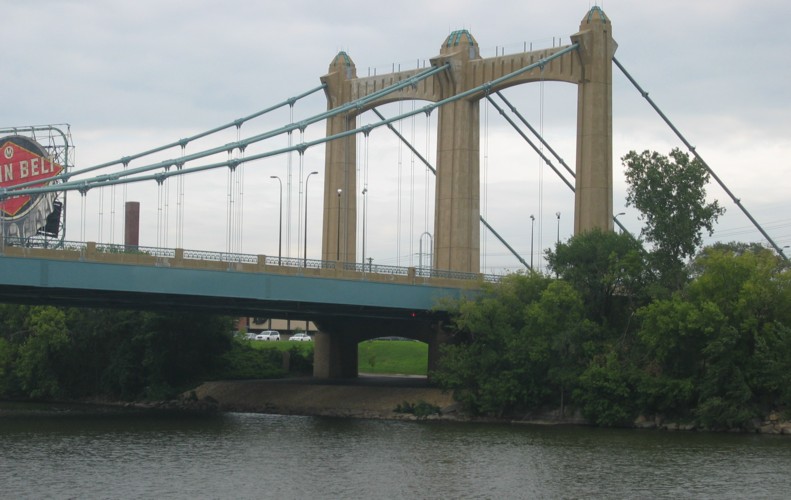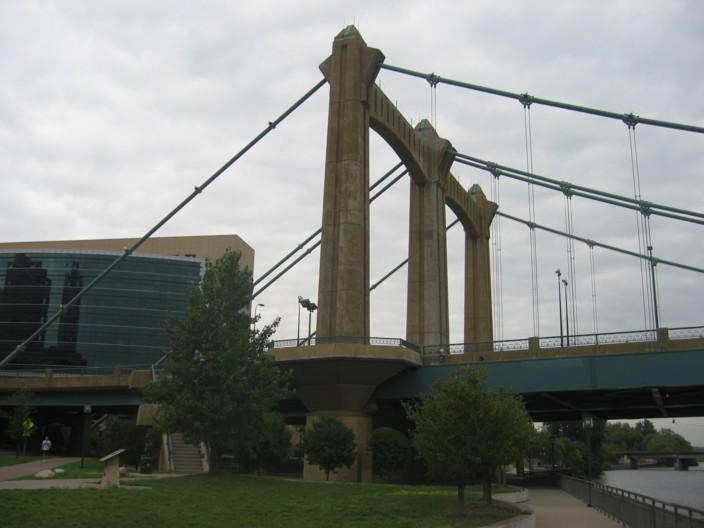 The downstream Third Avenue Bridge with old Stone Arch Bridge barely visible beyond.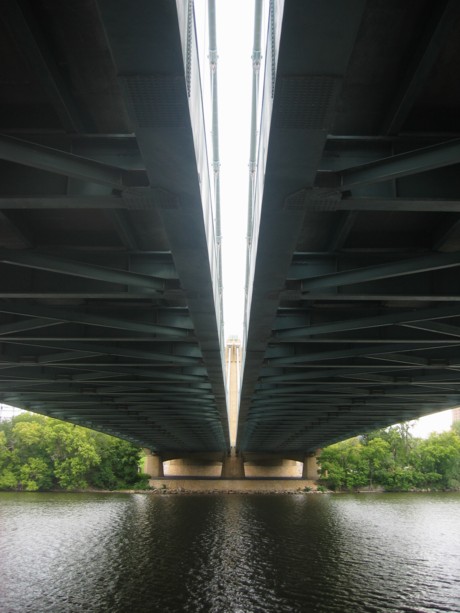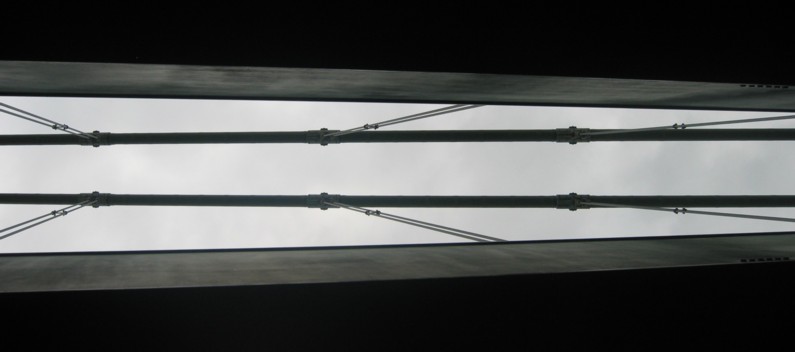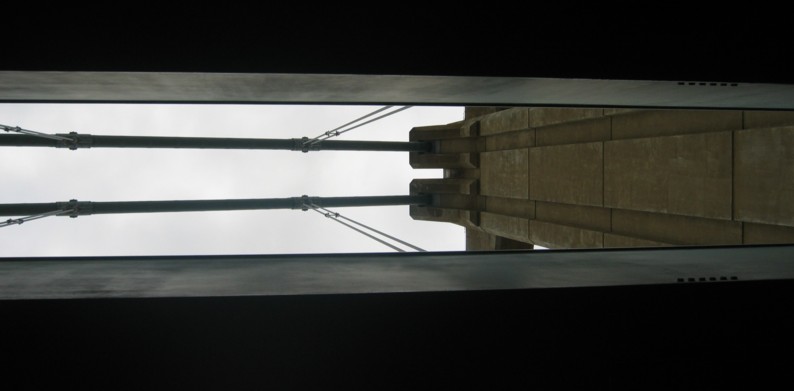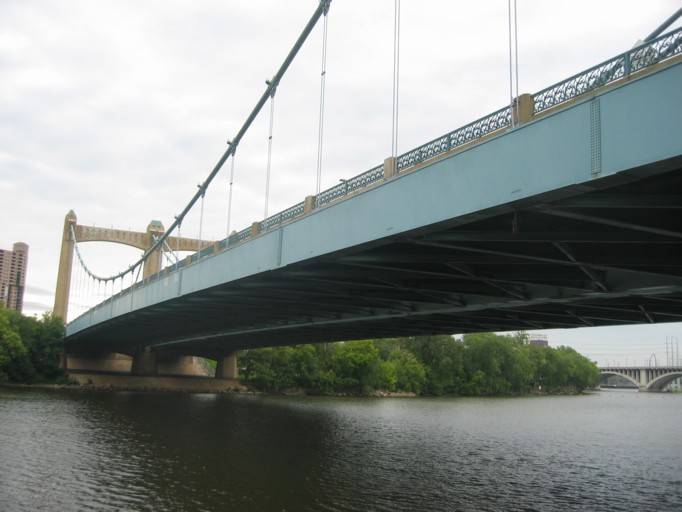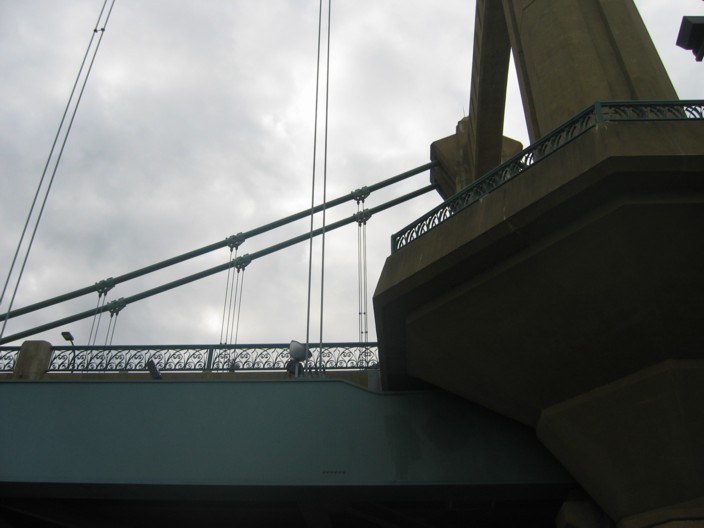 On display below western approach: remnants of anchorages from one of the previous suspension bridges at this location.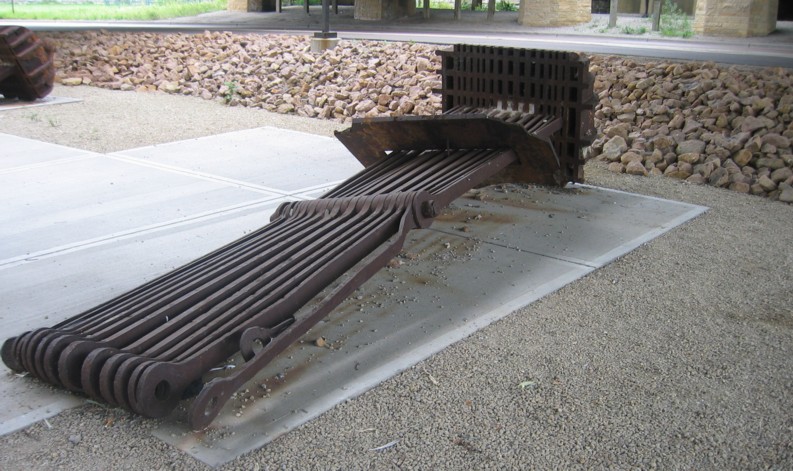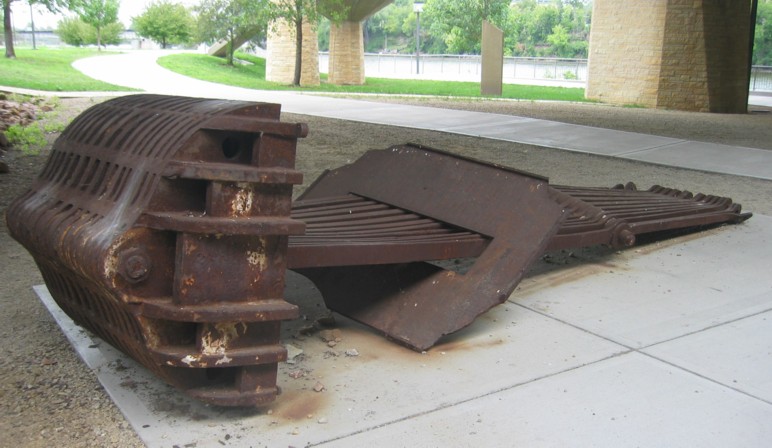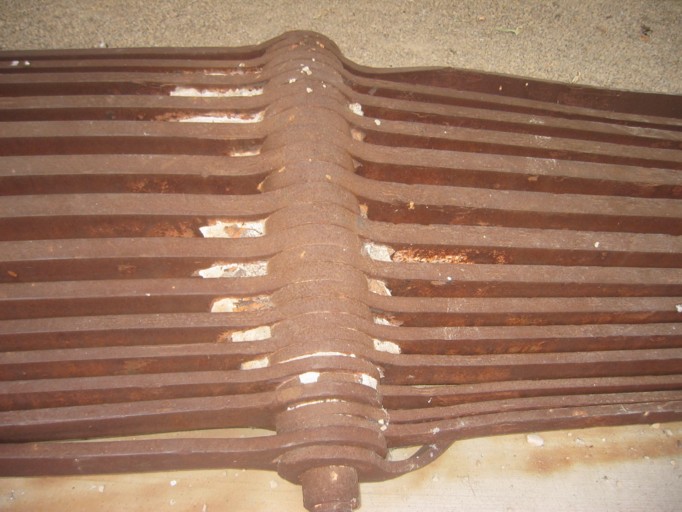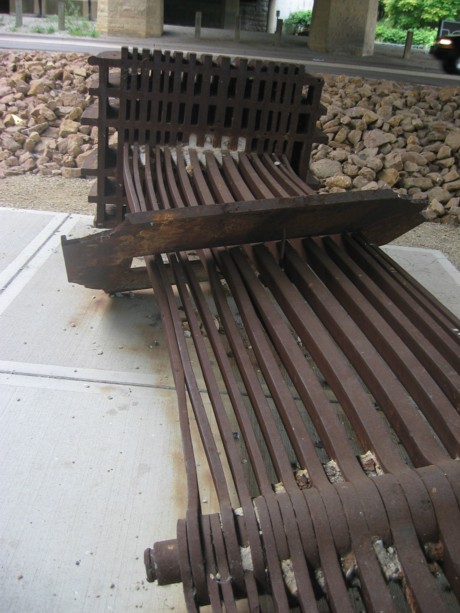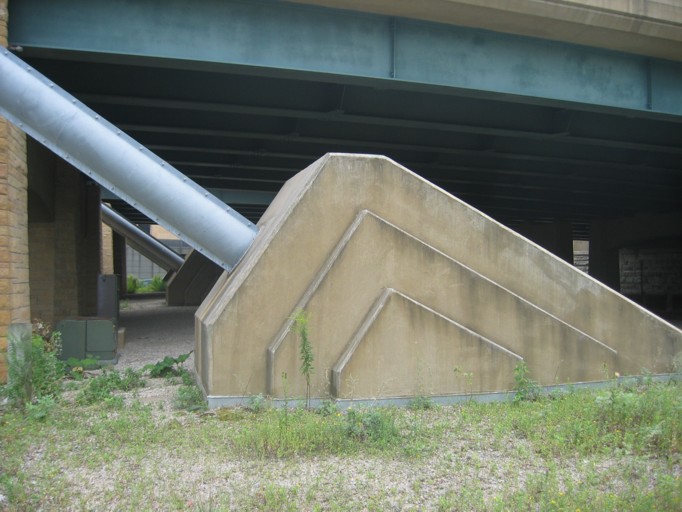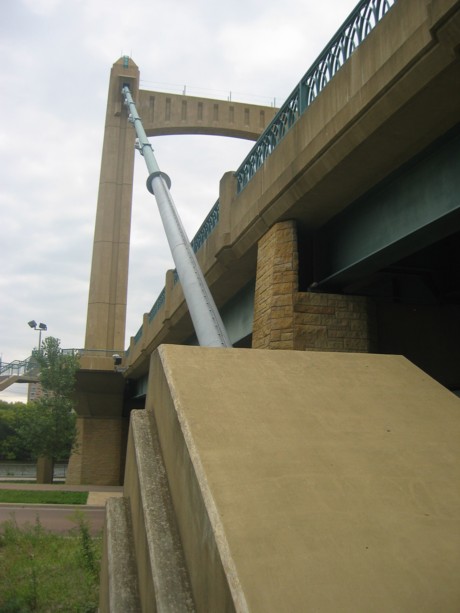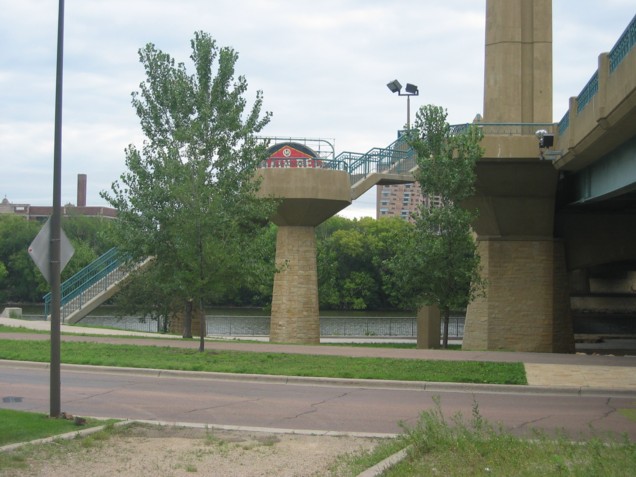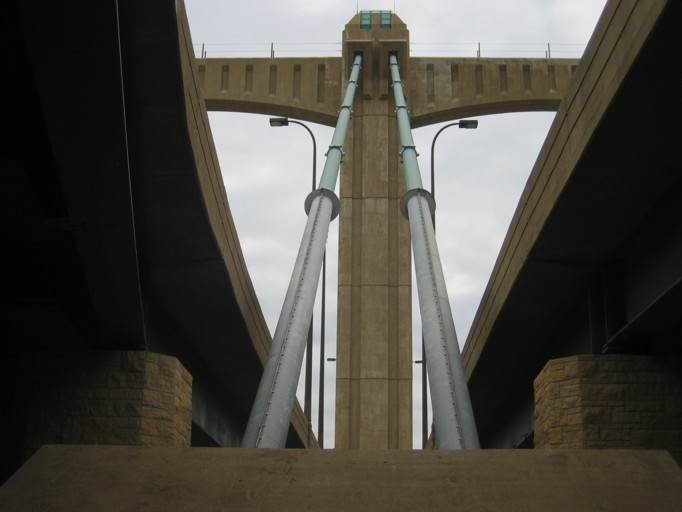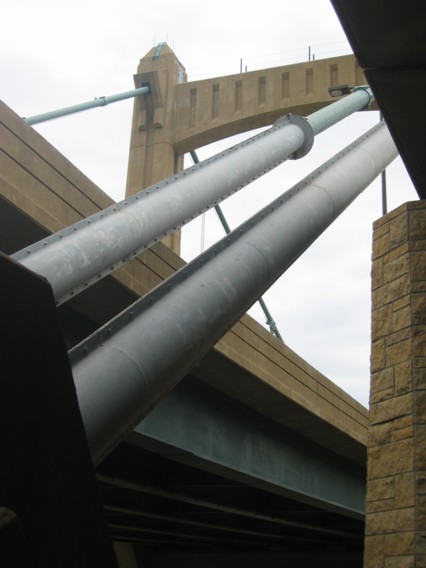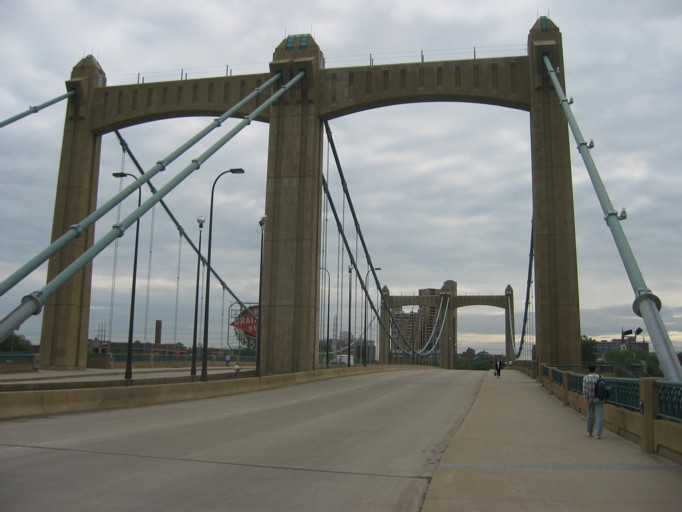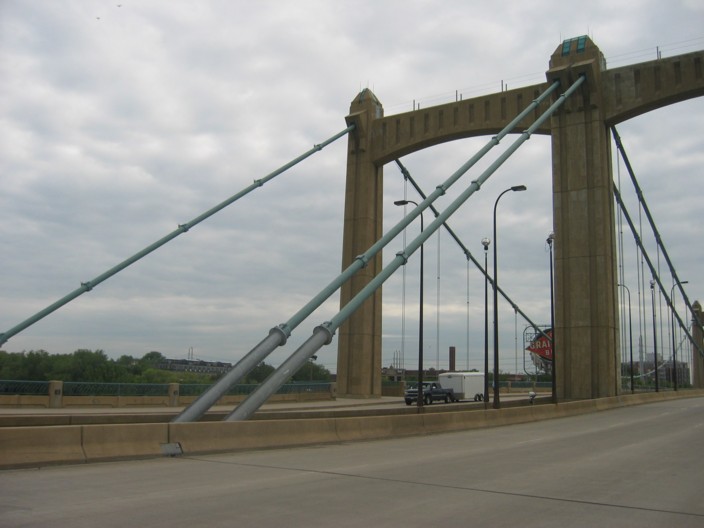 Broad pedestrian walkway.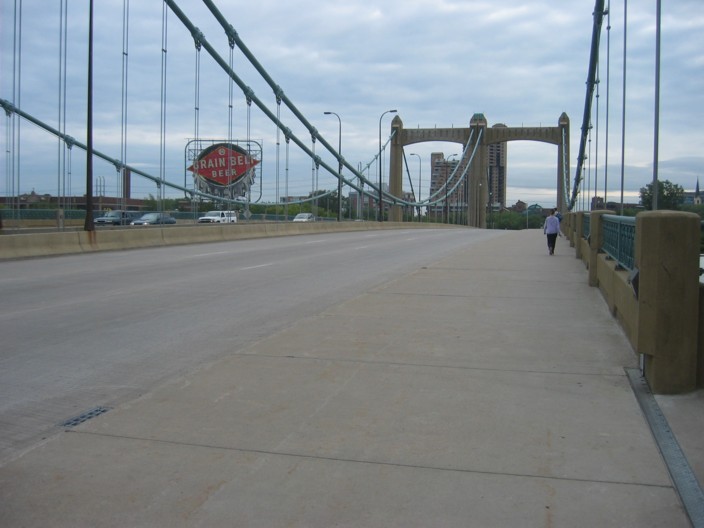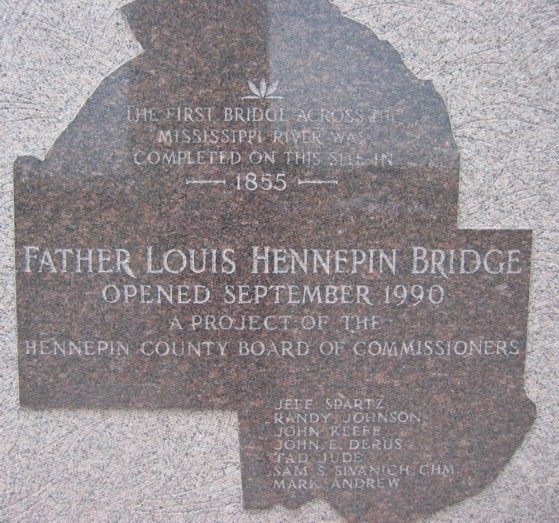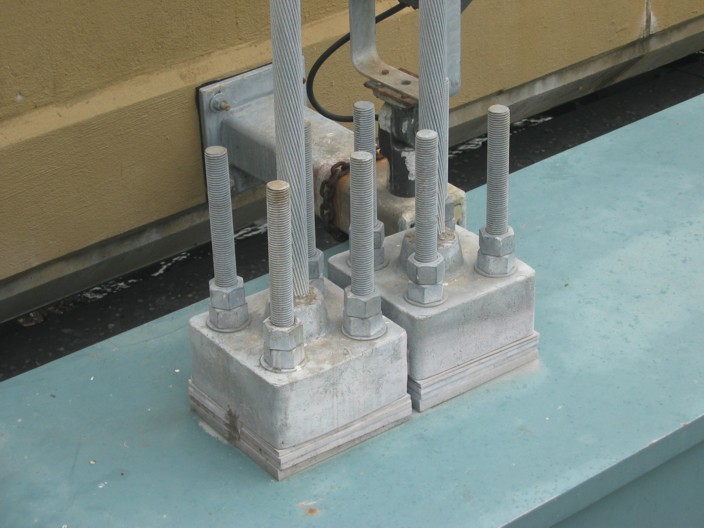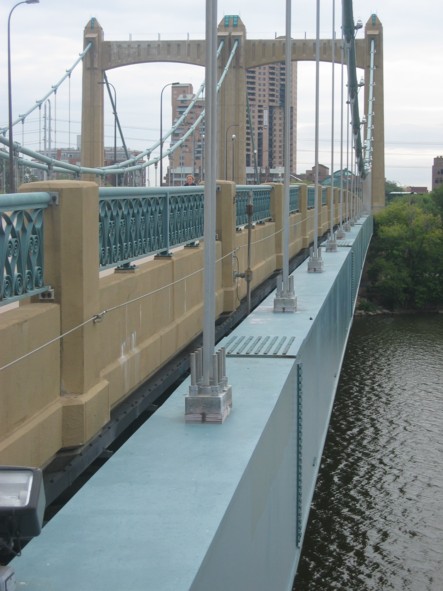 Ornate railing.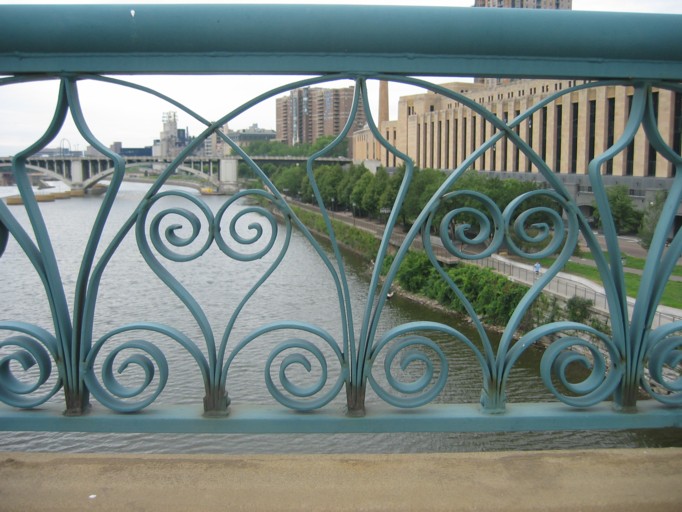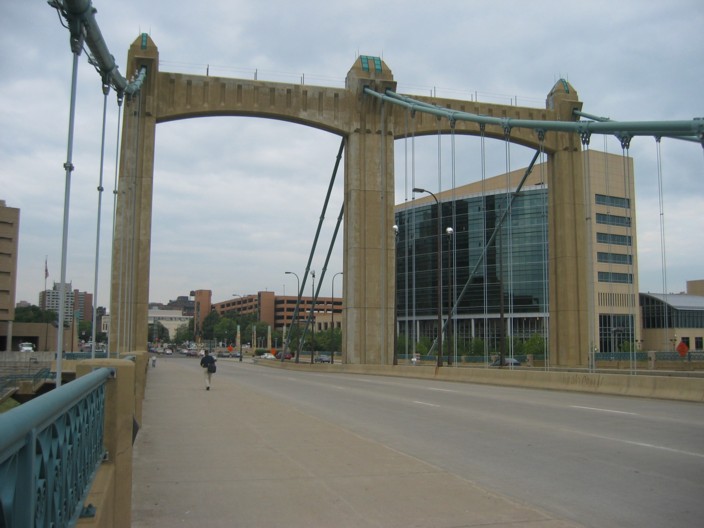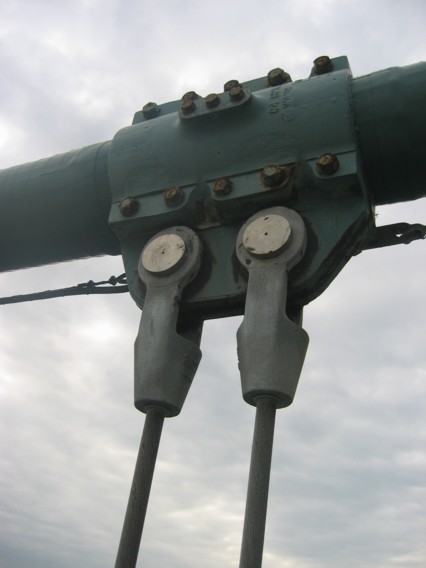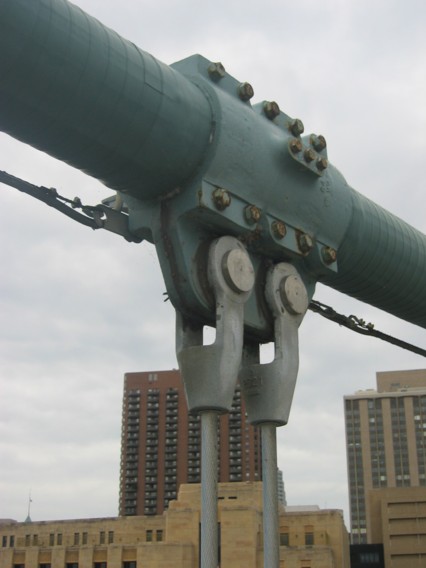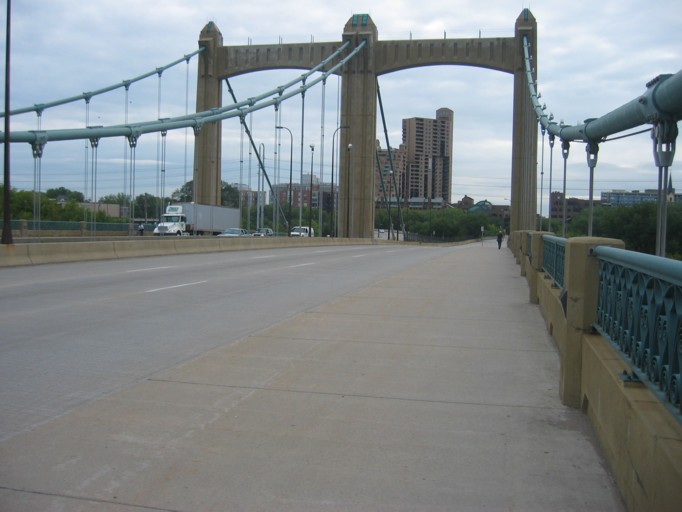 Third Avenue Bridge with a better view of the Stone Arch.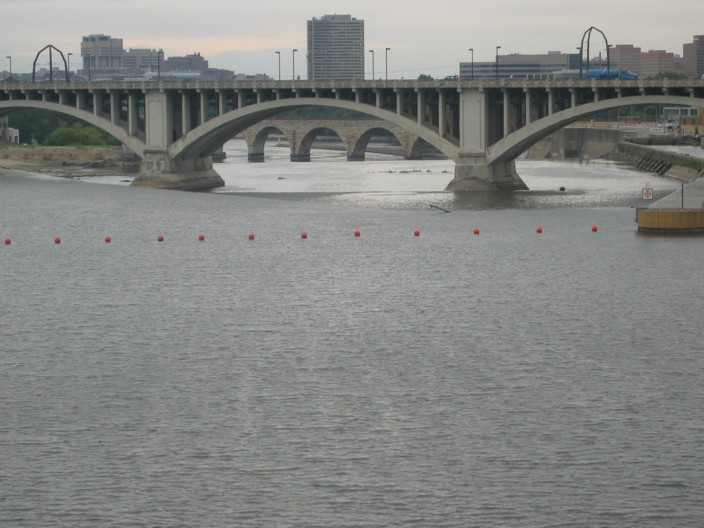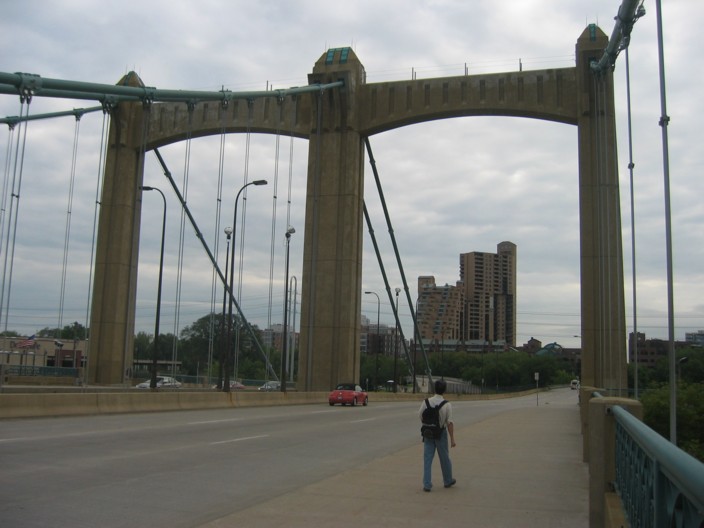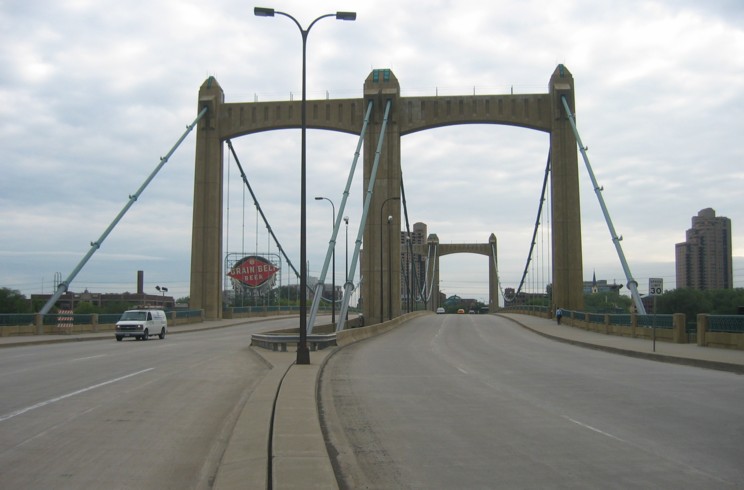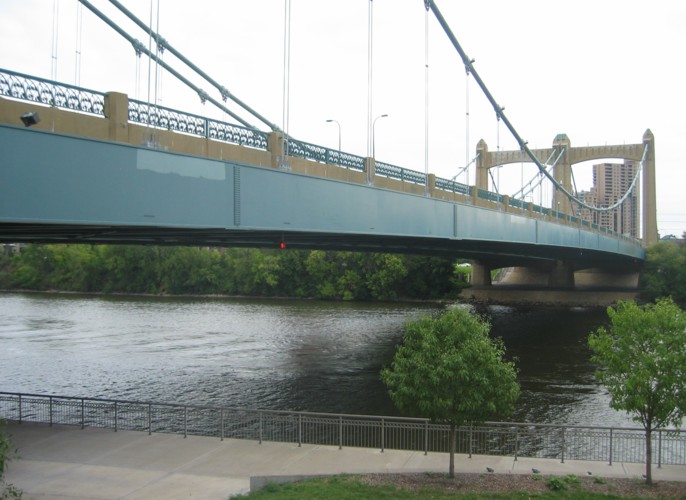 From a historical display at the bridge, a photo of the 1855 bridge.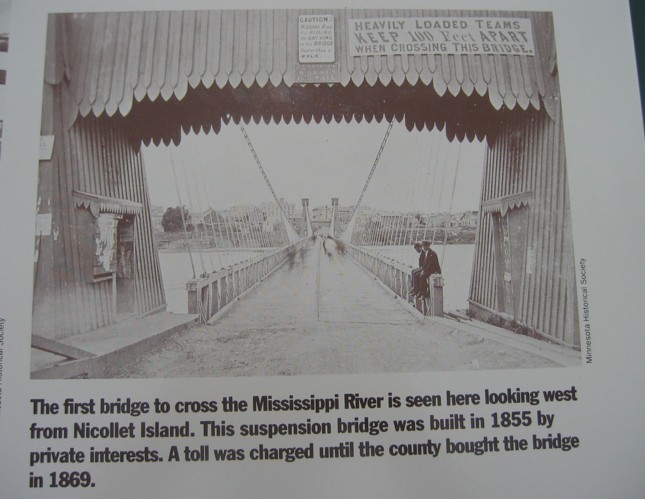 And a photo of the next suspension bridge at this location.