---
Carroll Creek - Frederick, Maryland, USA
All photos by David Denenberg. Please do not reuse without permission. I took these photos July 1, 2006 about ten days after this bridge and the surrounding riverfront park (Carroll Creek Park) were opened to the public. This is the first mast styled (because the center tower and cables resemble a ship's mast) suspension bridge I have ever been to and is one of the first few such bridges constructed in the U.S.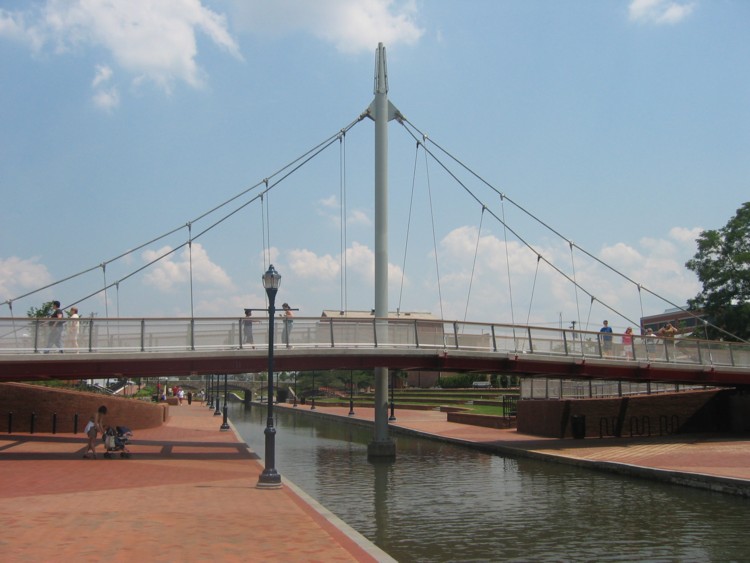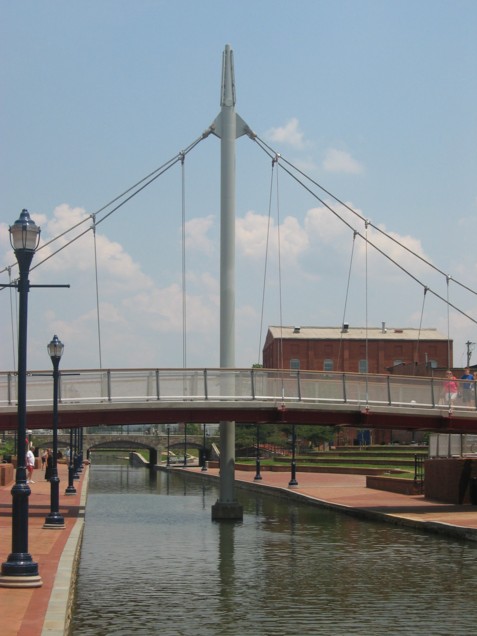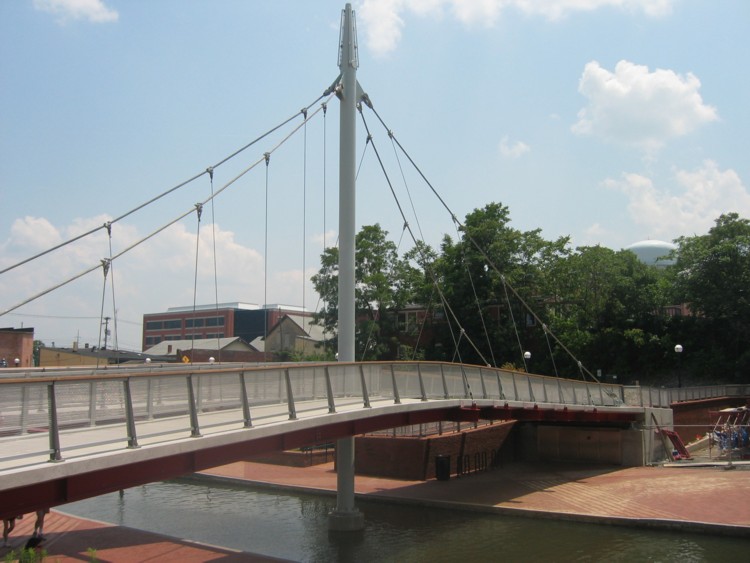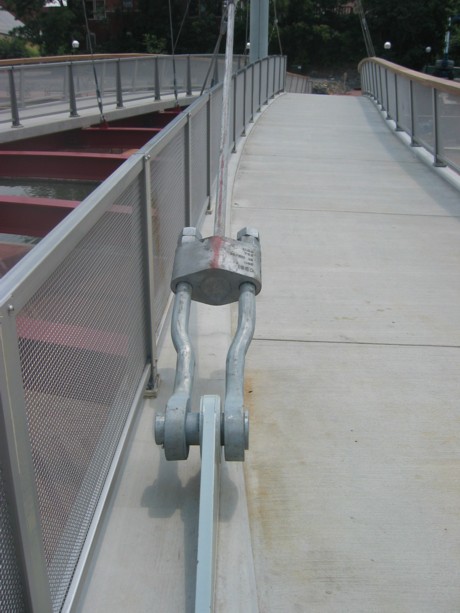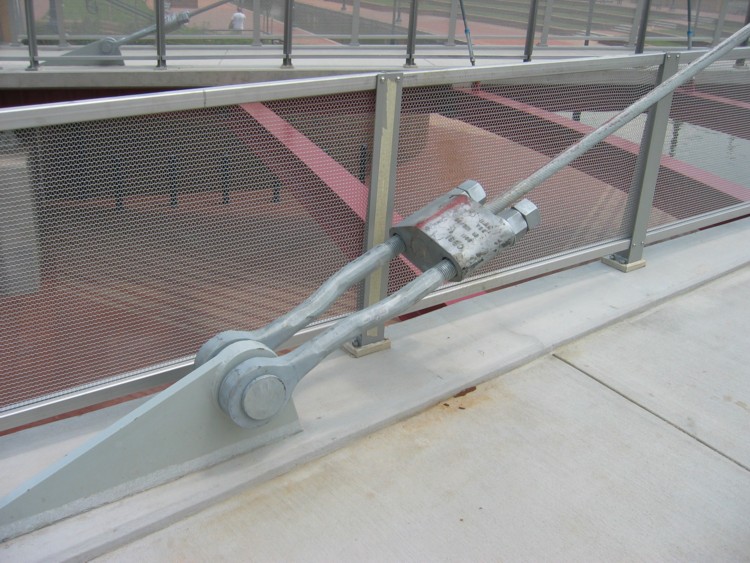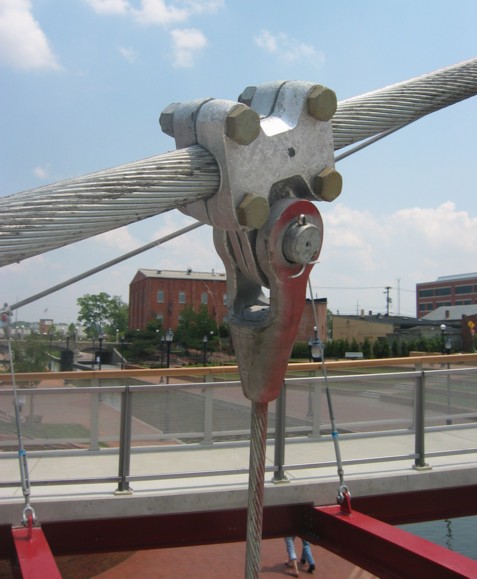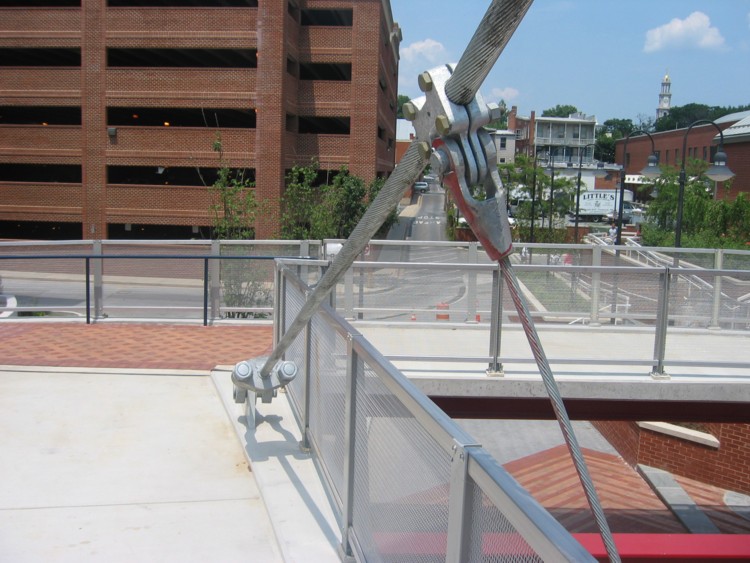 Y-shaped deck.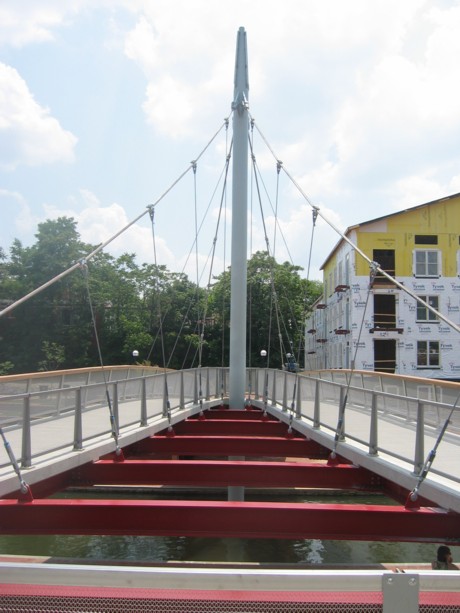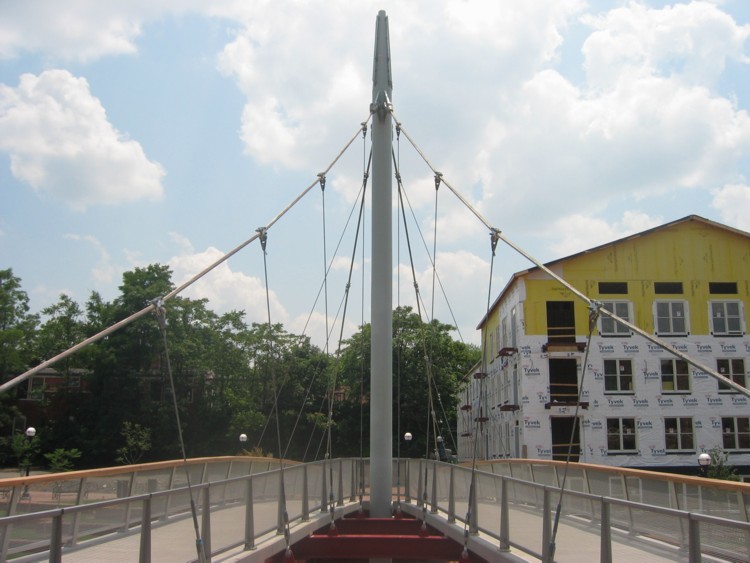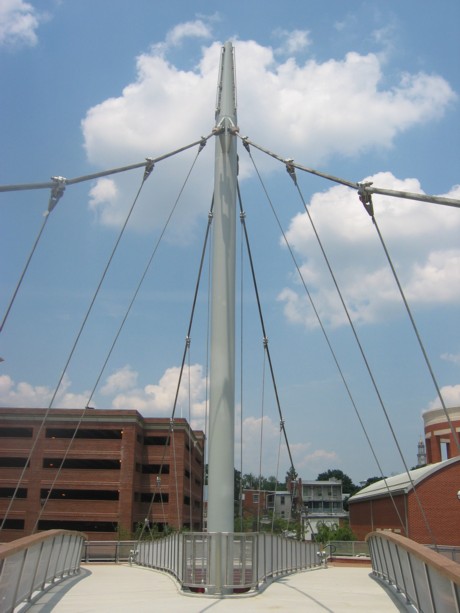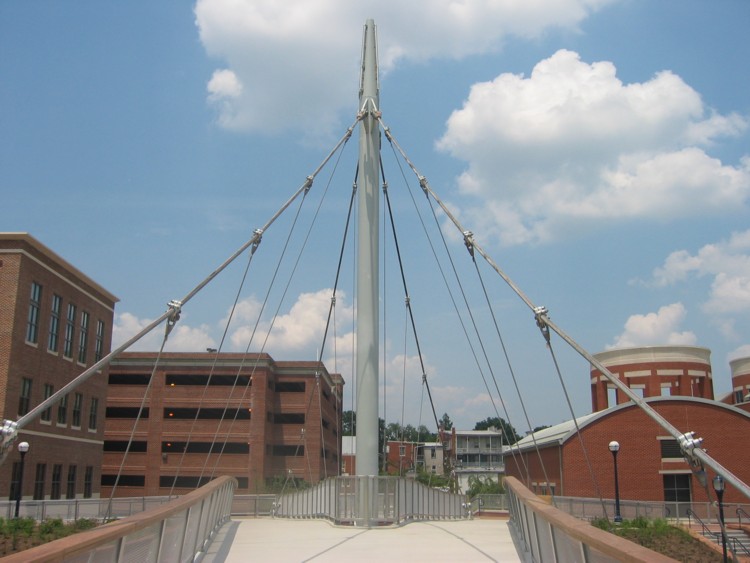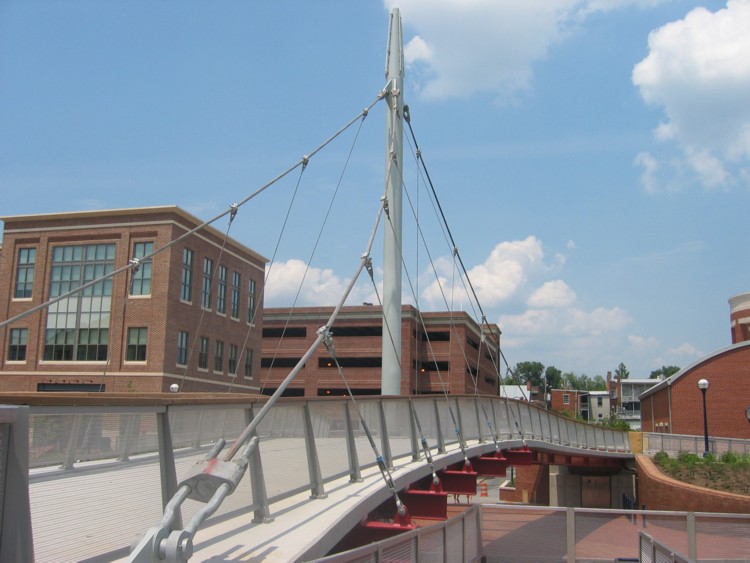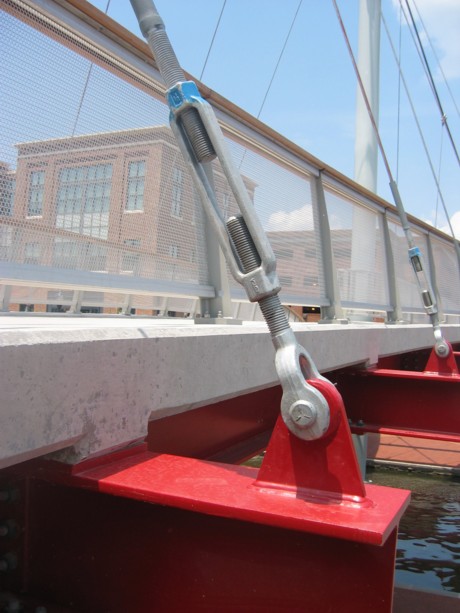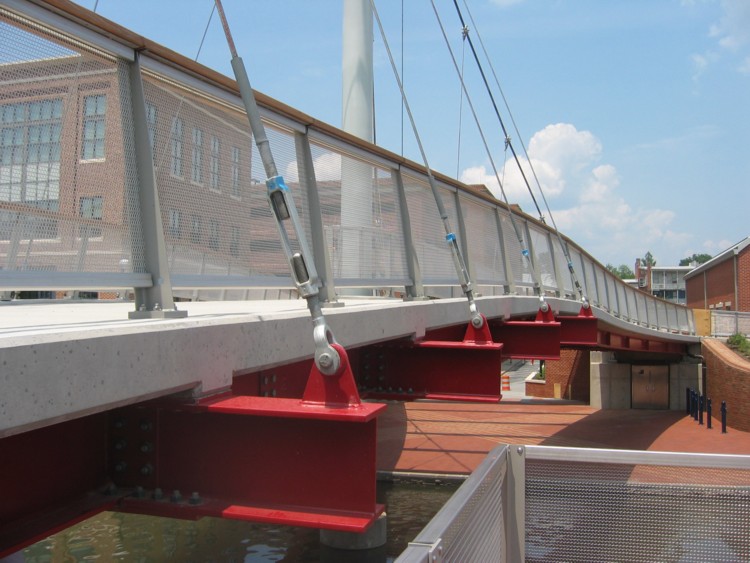 There's Allison (Mrs. Bridgemeister) with five week old Jonas (Bridgemeister Jr.).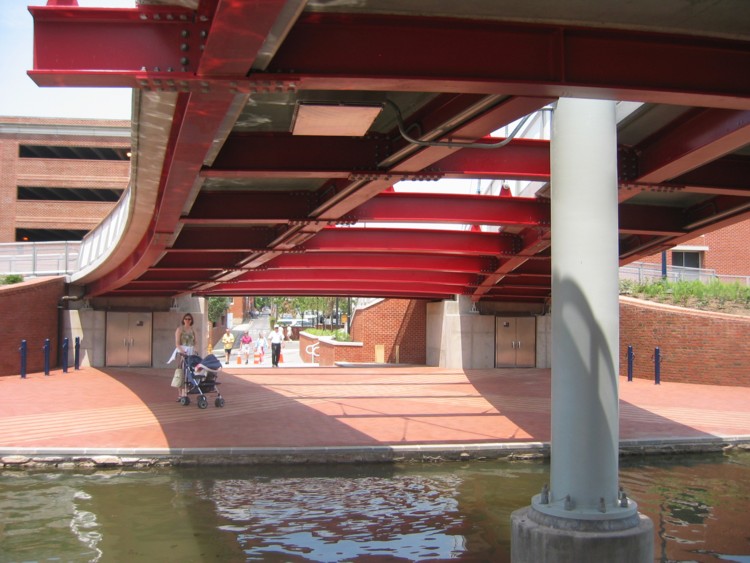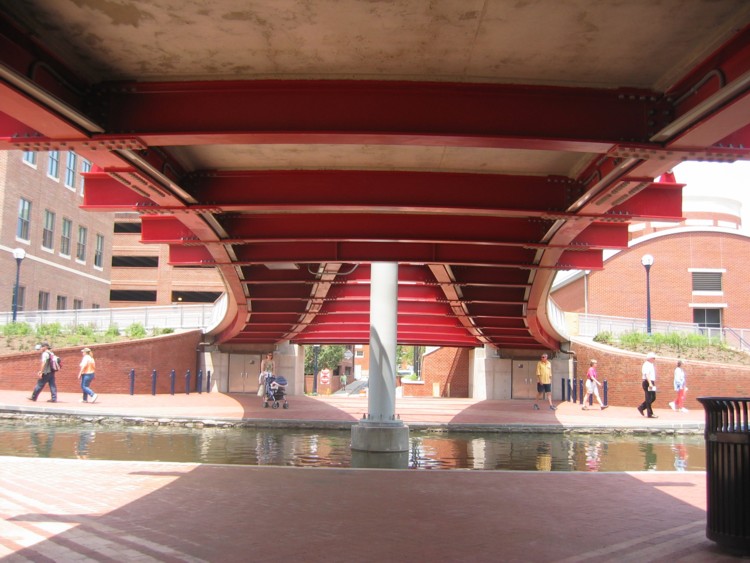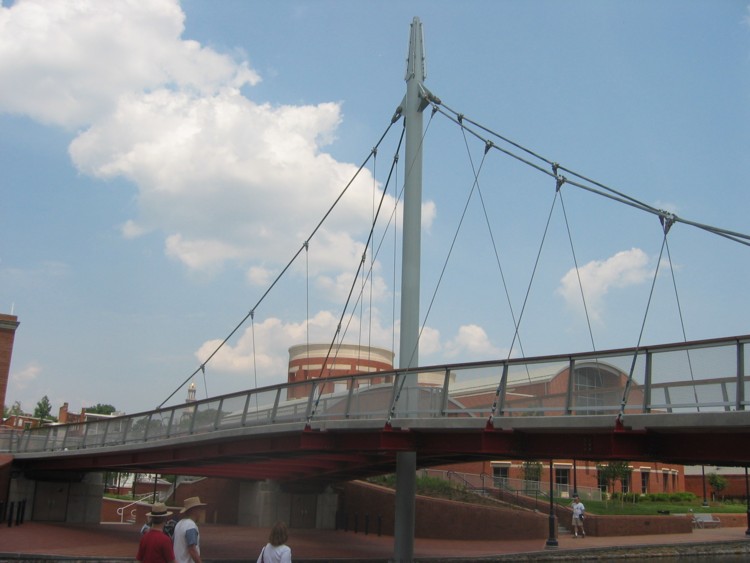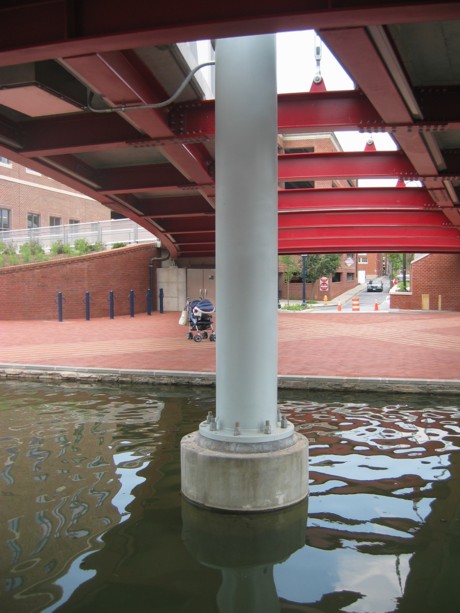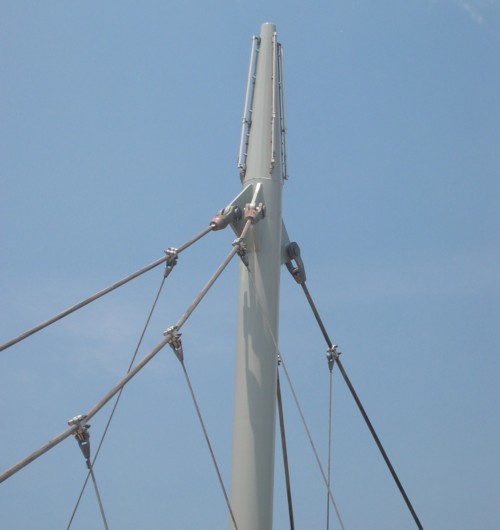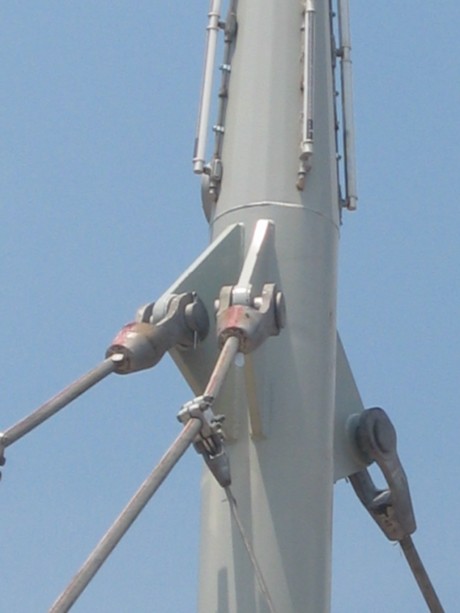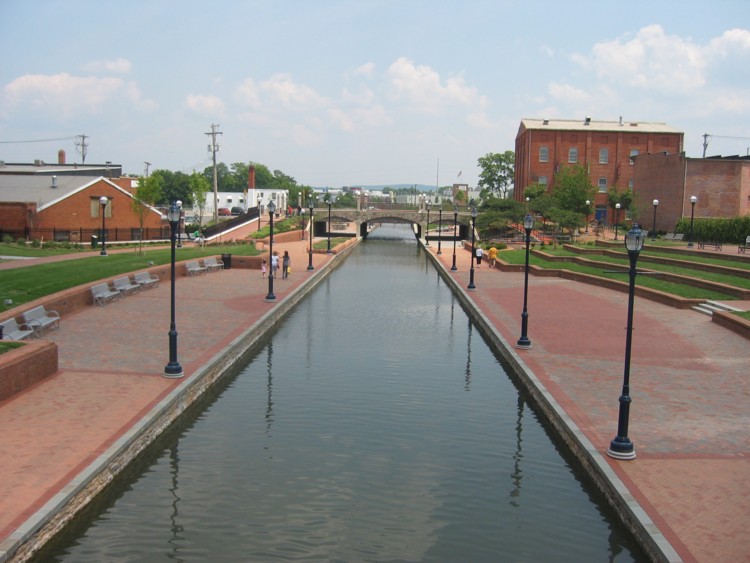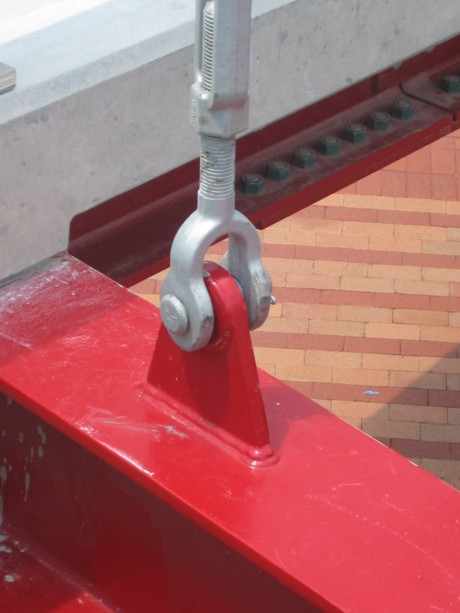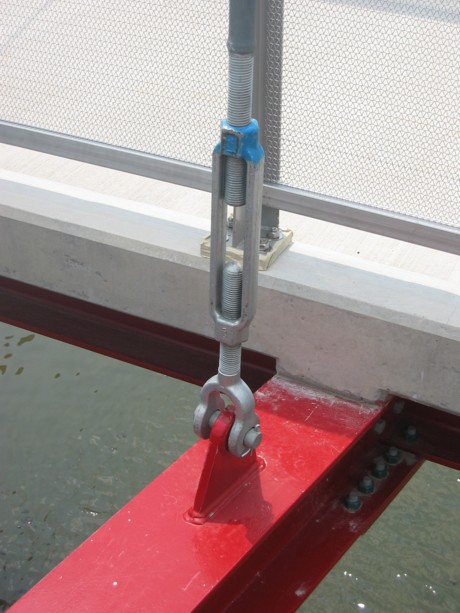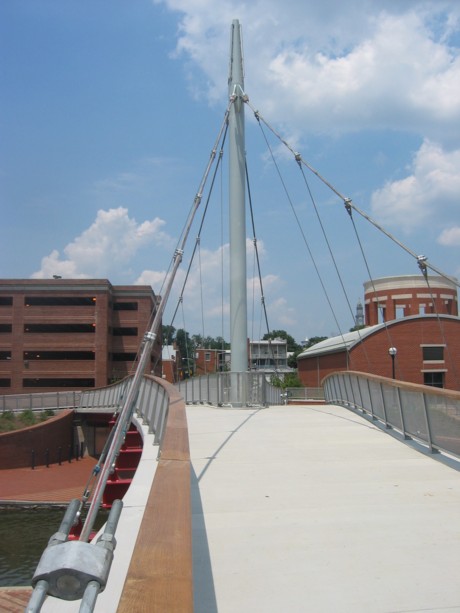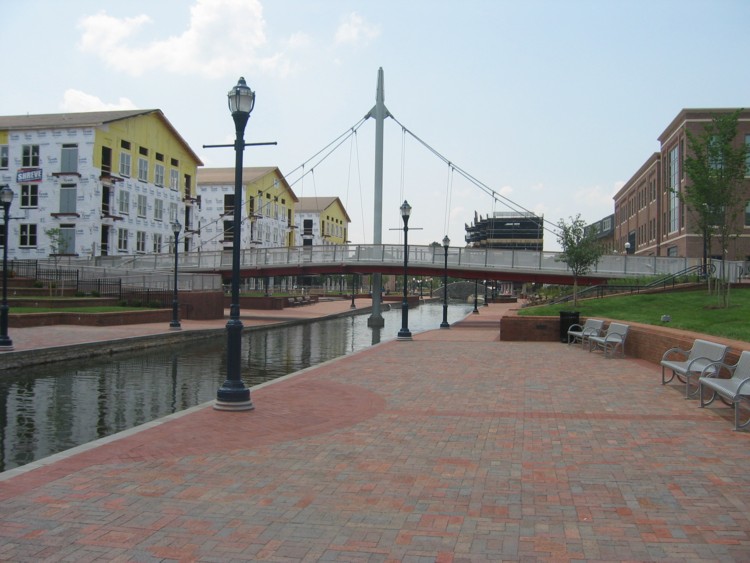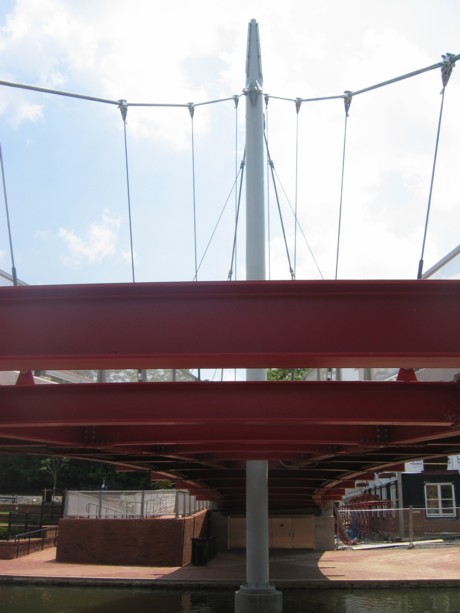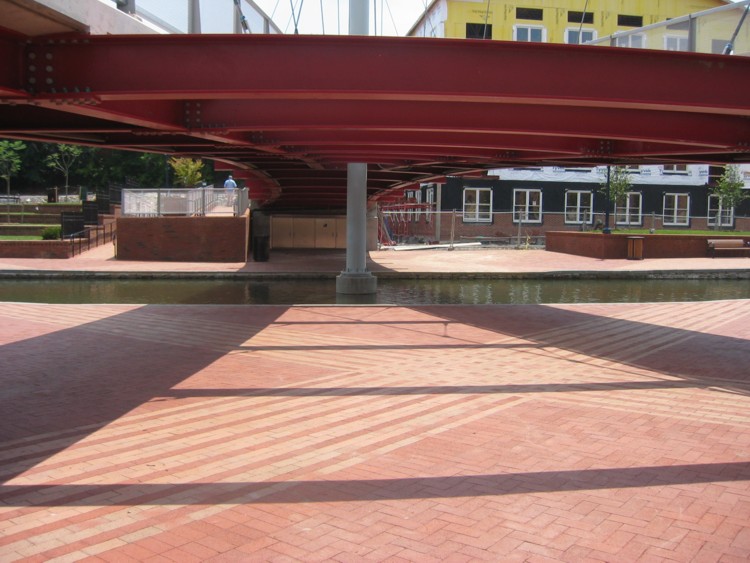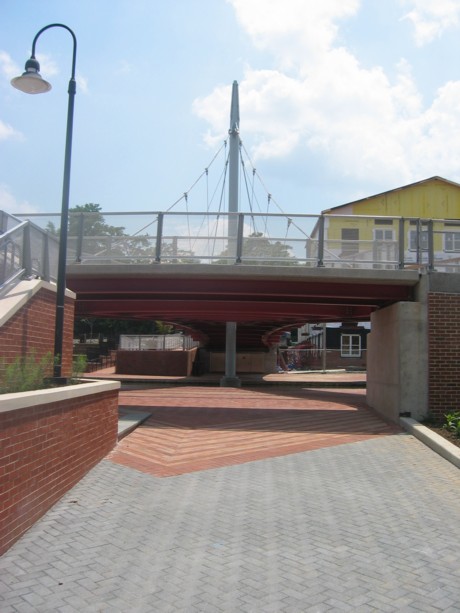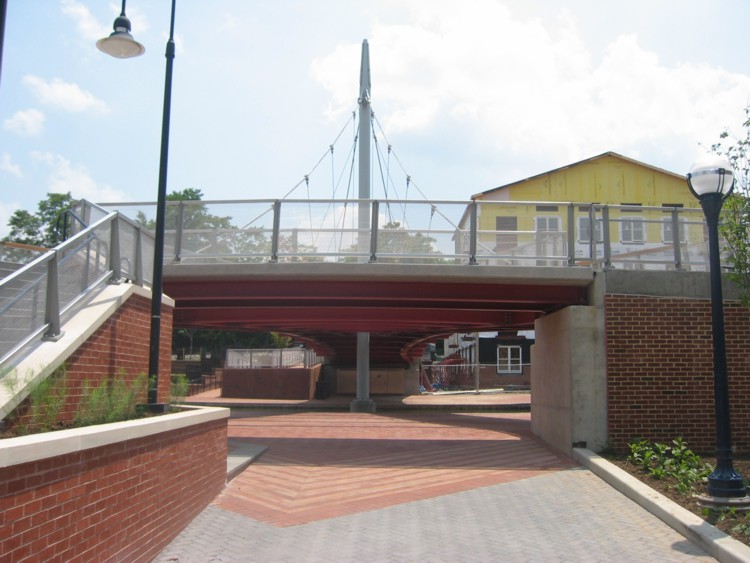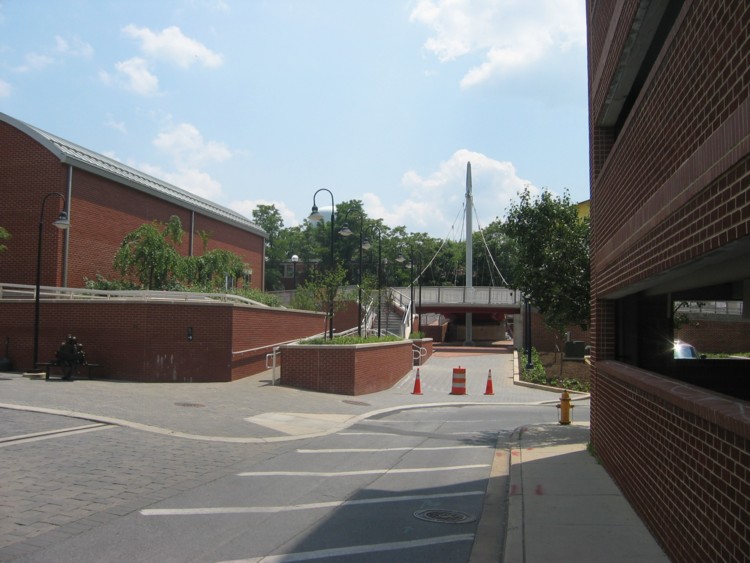 Bridgemeister Jr.'s first suspension bridge.