---
San Francisco Bay - San Francisco, California, USA
Photos by David Denenberg, please do not reuse without permission. The photos on this page are from several visits to the bridge in 2000, 2003, and 2007..
The first photo is from my first visit, May, 2000.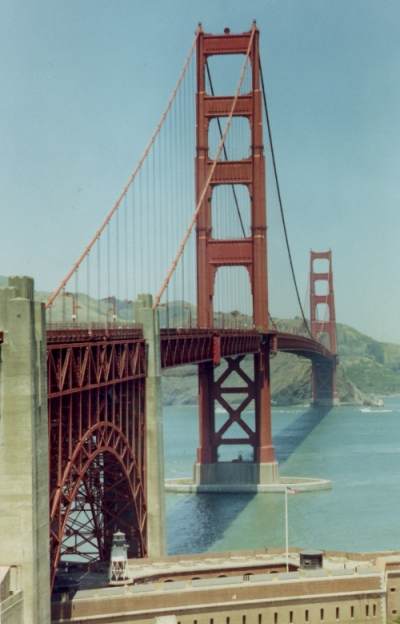 The next group of photos were taken at different times during a September, 2003 visit.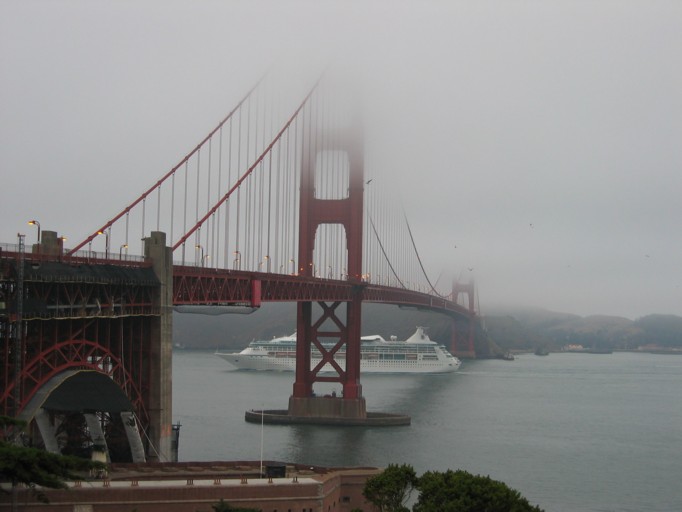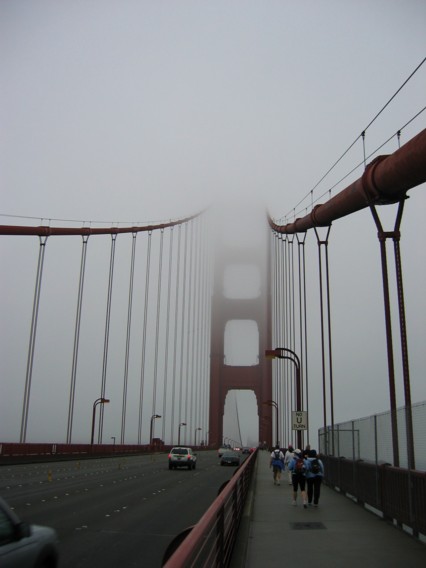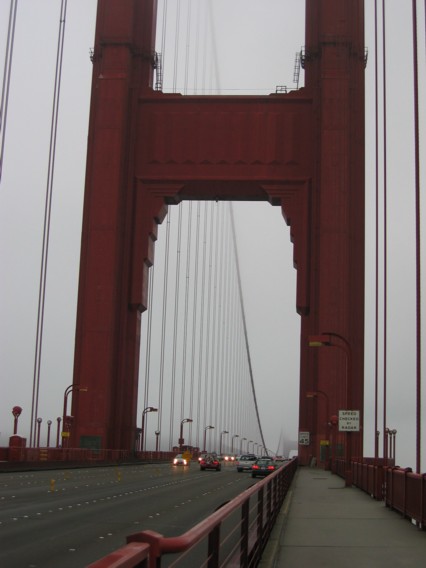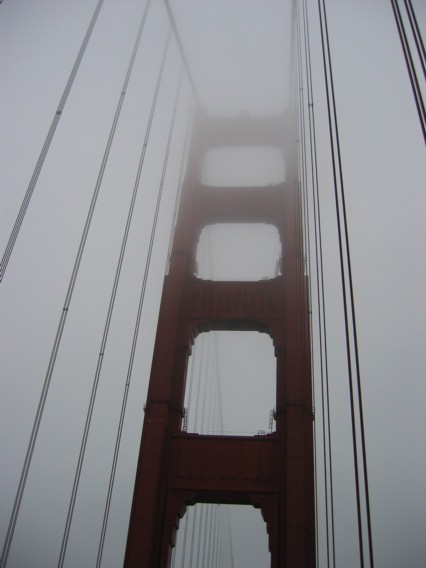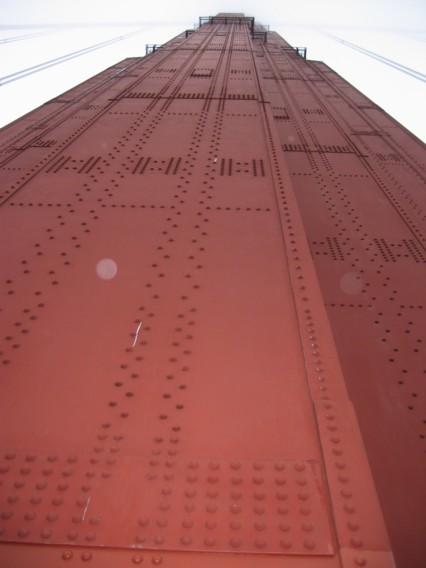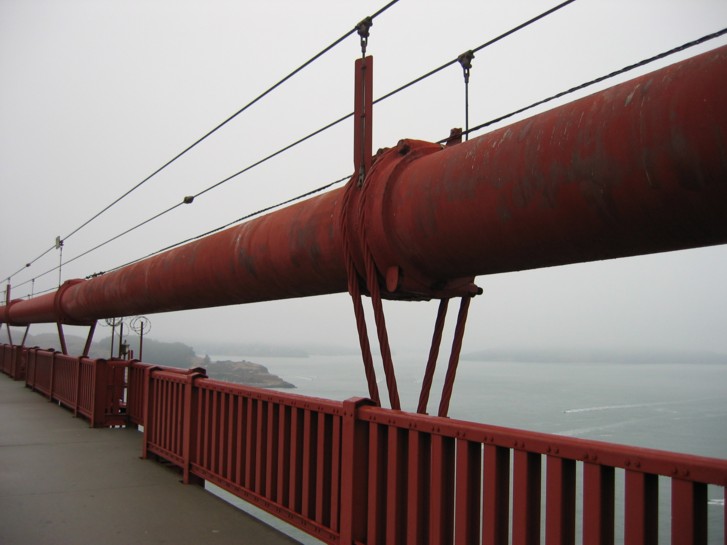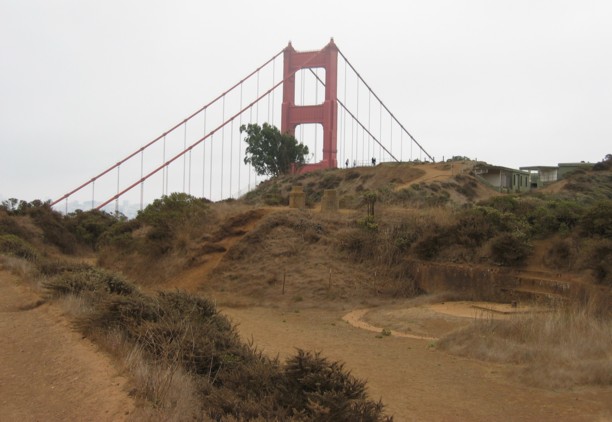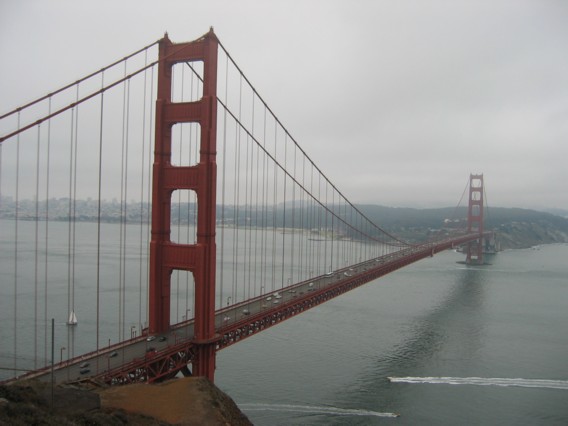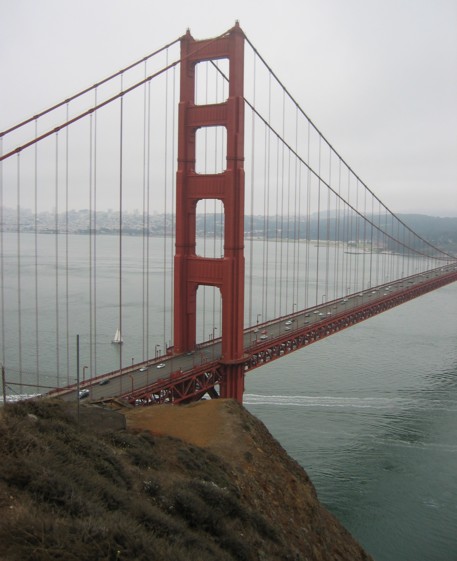 The next photo is from a 2007 visit. This was my fourth time walking out onto the bridge. However, this was 14-month old Bridgemeister Jr.'s first visit to the Golden Gate, as seen here with Mrs. Bridgemeister.