---
Durance River - Mallemort, France
All photos by David Denenberg. Please do not reuse without permission. It's a shame that this beauty is closed and derelict. There is some fire damage to the deck -- likely vandalized after it was closed. The wall that closes off the bridge is high making it difficult to snap photos along the length of the deck, but when the Durance is low, you can walk right up to one of the two middle towers.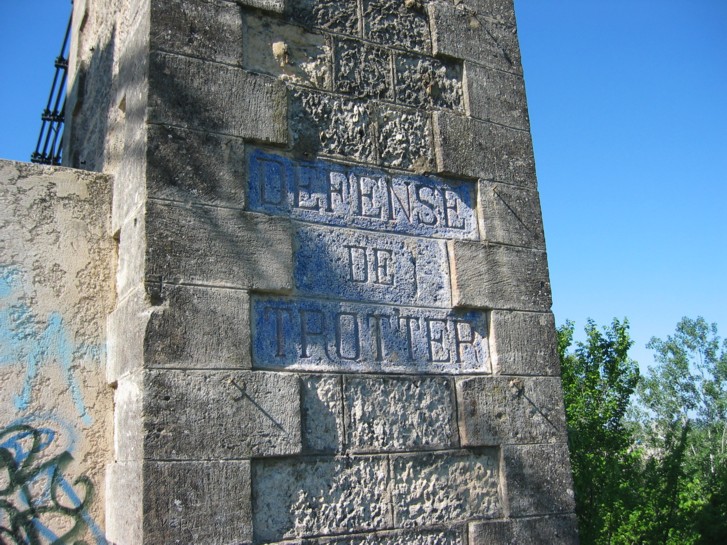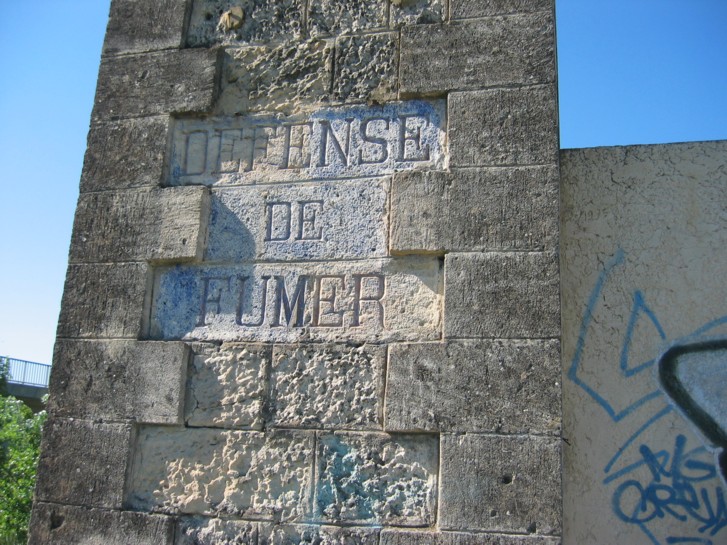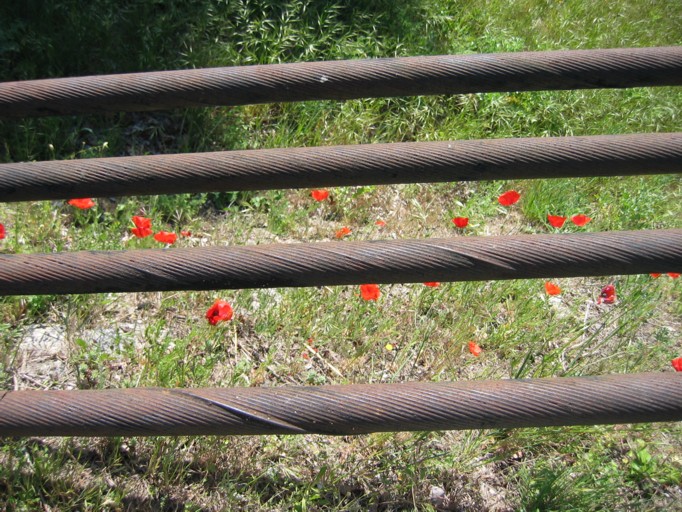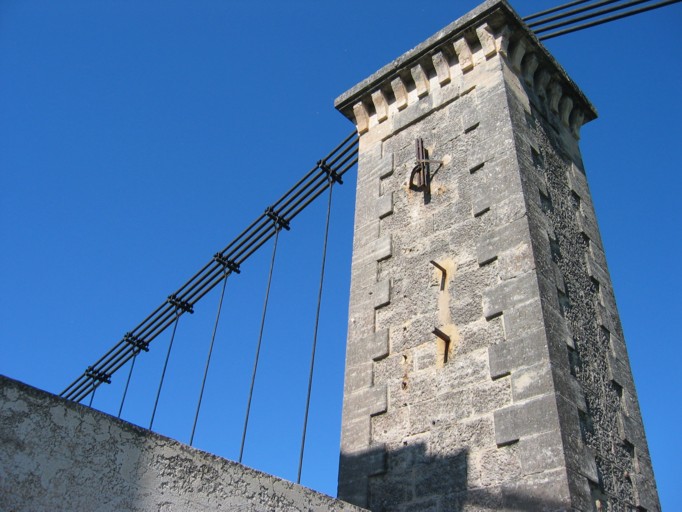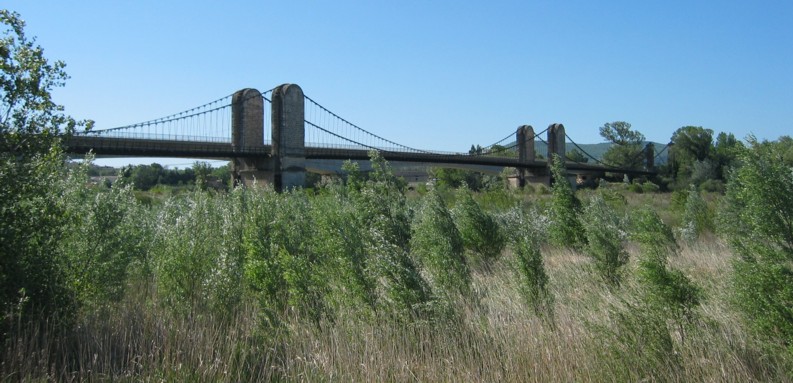 The large box girder visible at right-center belongs to the current highway crossing. The bridges are close to each other, but not right on top of each other.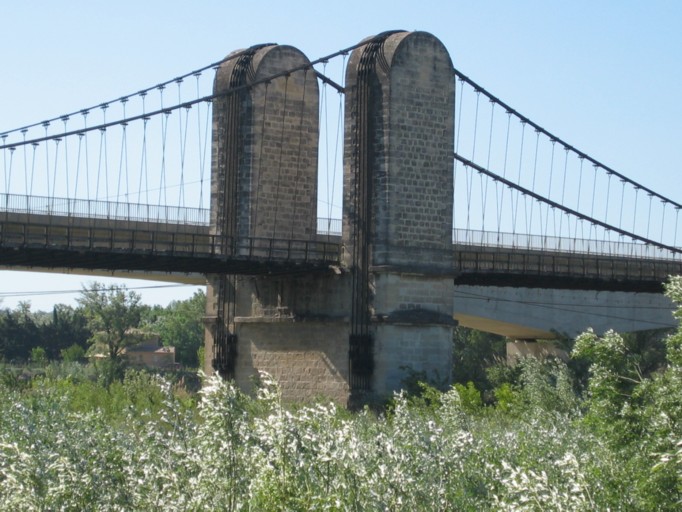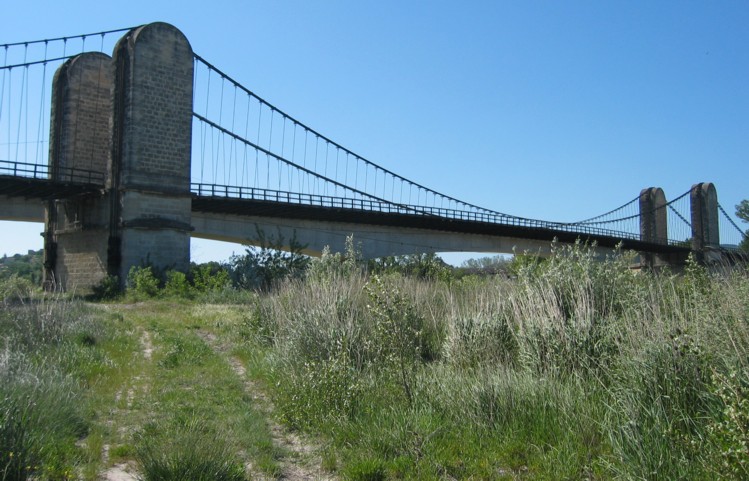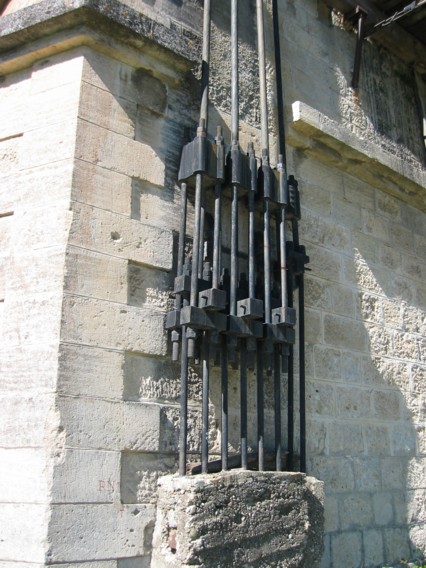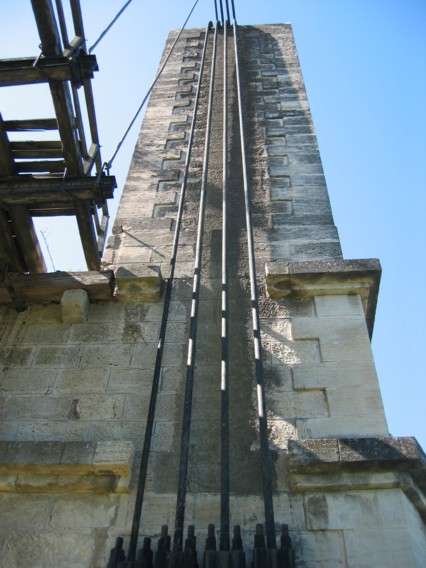 Here I'm standing between the suspension bridge and the current highway bridge. Looks like I was standing under the shadow of the highway bridge to block out some of the sun.