---
Durance River - Cadenet, France
All photos by David Denenberg. Please do not reuse without permission. Only the end towers and anchorage houses remain here. This was likely a two- or three-span bridge. The distance between the two remaining towers looks too long to have been crossed by a single span.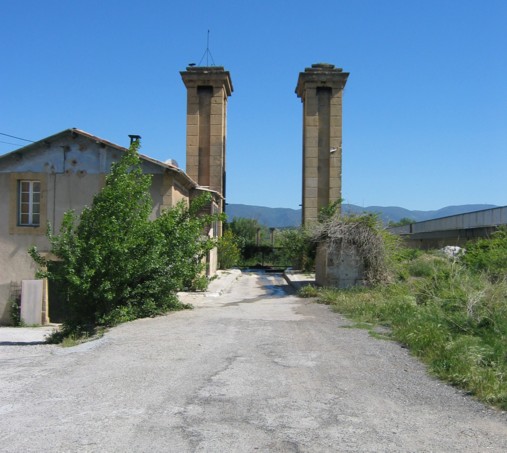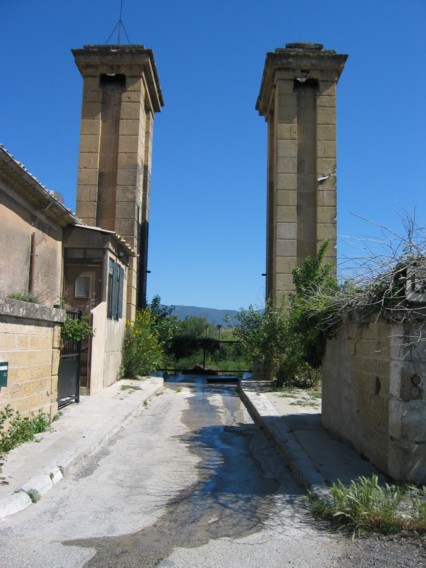 "La Durance"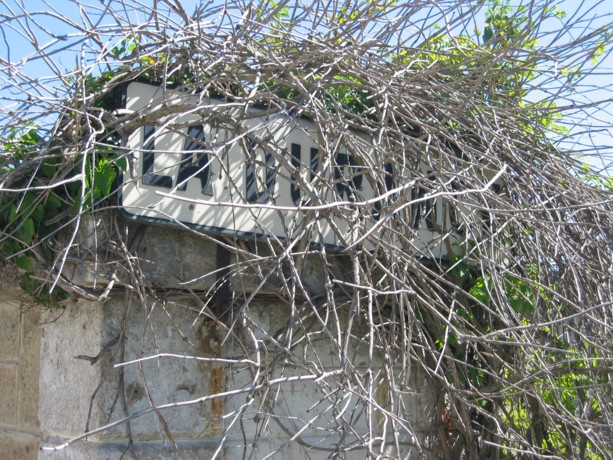 The other side of the river.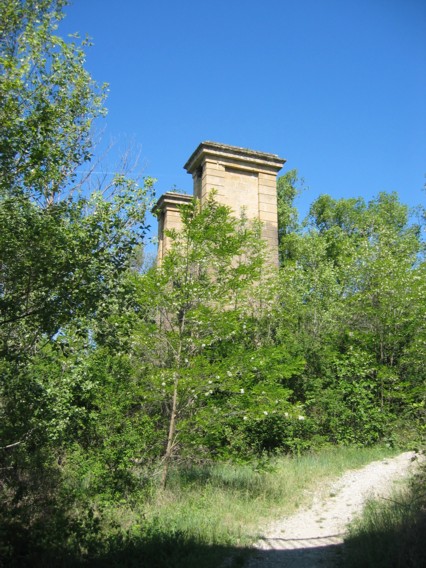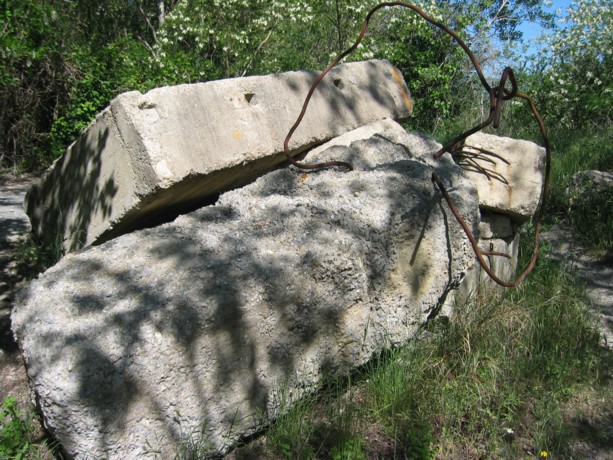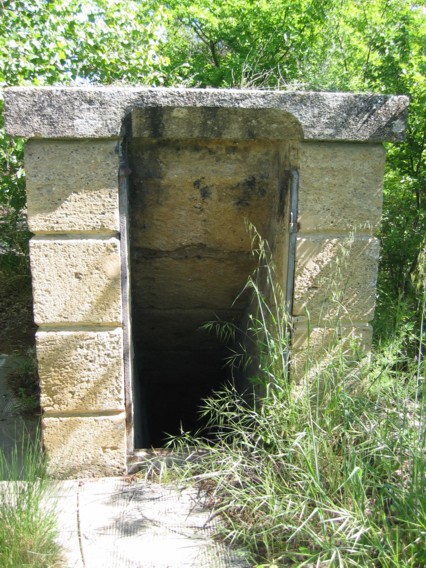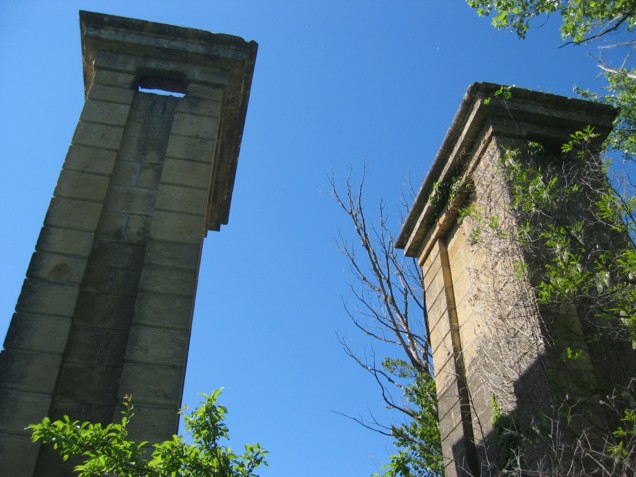 Looking back across the river. The old suspension bridge towers are dwarfed by the current bridge.