---
Donzère Canal - Pierrelatte, France
All photos by David Denenberg. Please do not reuse without permission.
This bridge is self-anchored. The connection between the cables and deck is visible at center-right of this photo.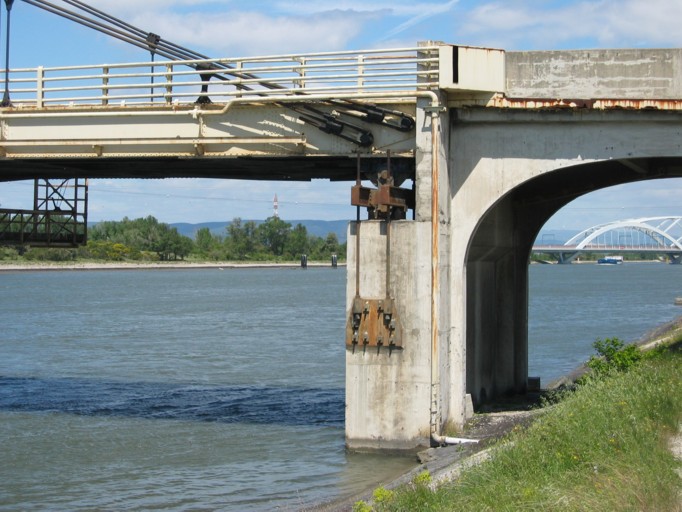 A lot of heavy traffic was cruising across this bridge at high speed.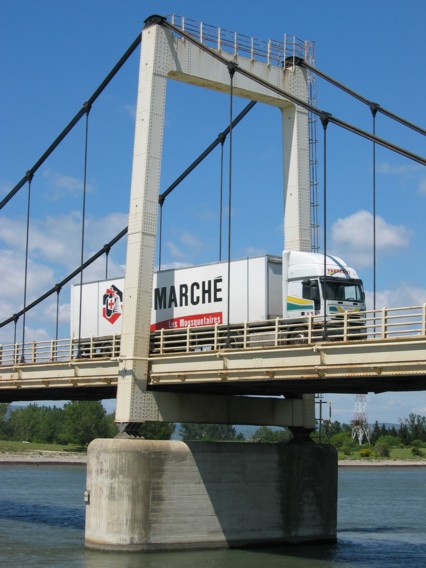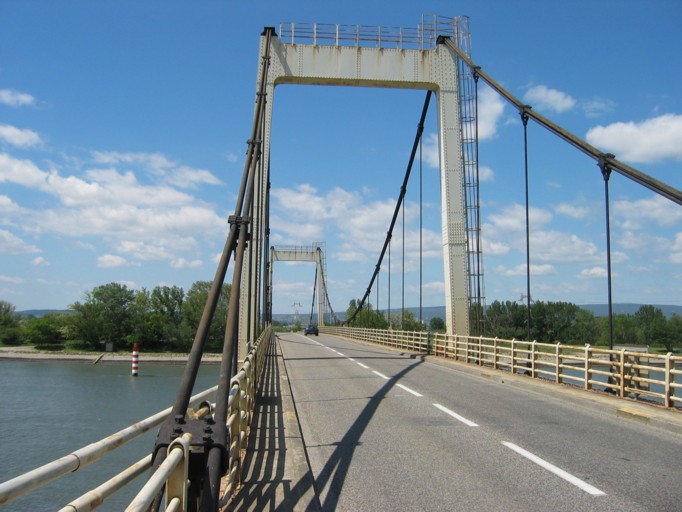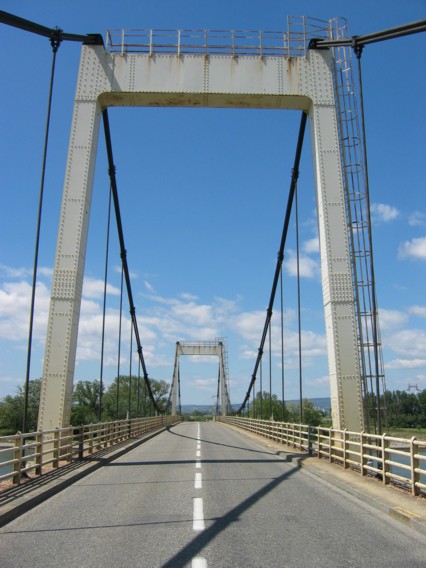 An interesting tandem arch rail bridge in the distance.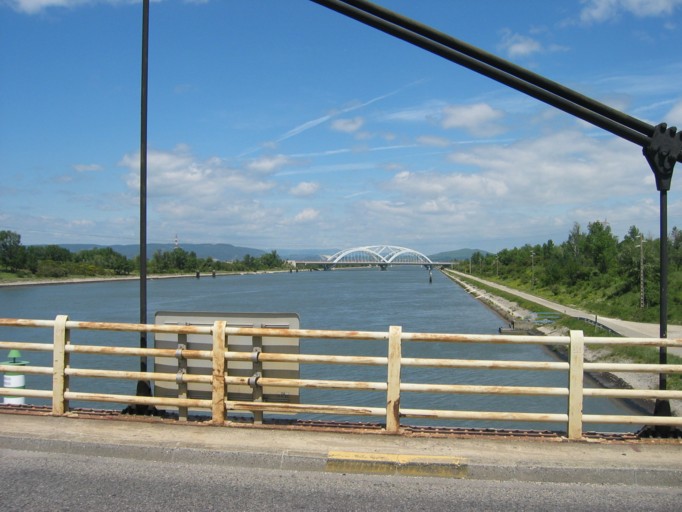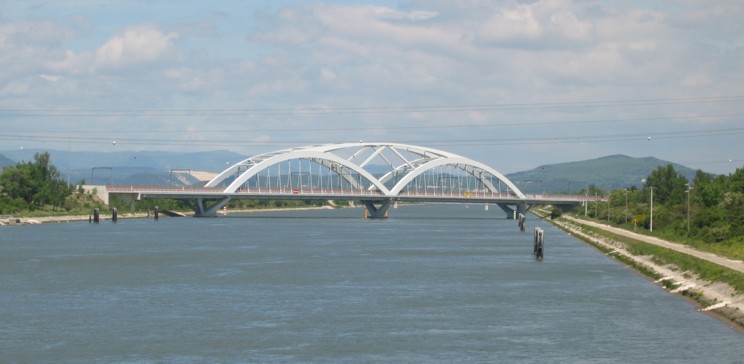 A TGV heading across the arch bridge. At the moment I snapped this photo, an old VW Beetle backfired three times as it passed me. I thought I was being shot at.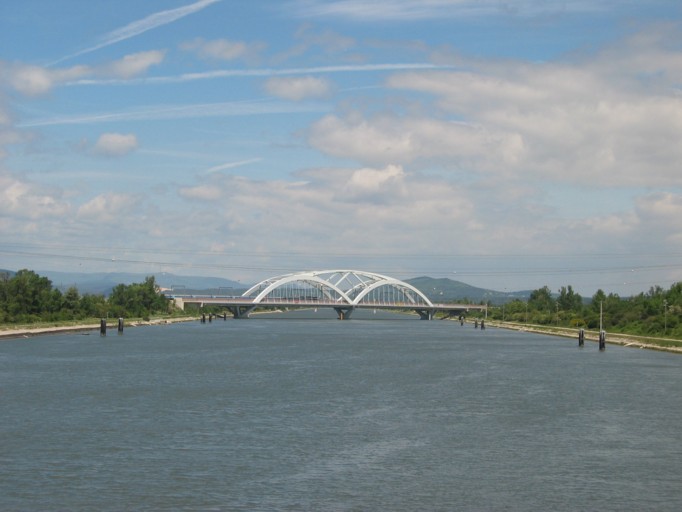 A closer crop of the above photo.