---
Saône River - Lyon, France
All photos by David Denenberg. Please do not reuse without permission. I should have paid more attention while at this bridge. In reviewing the photos, it appears the bridge is suspended from a combination of wire rope cables and rigid rods.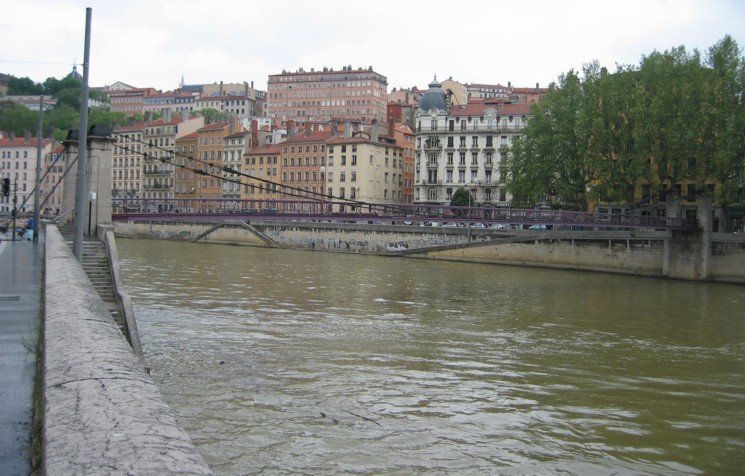 At top-center and top-right of this photo, you can see where the cables appear to transition from rod to rope.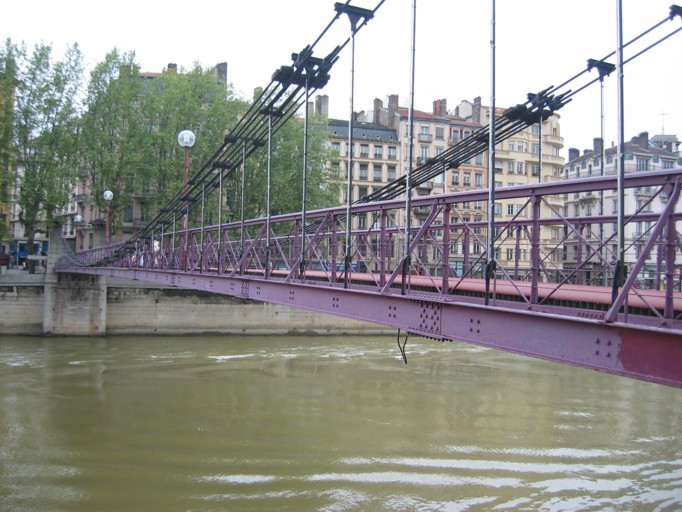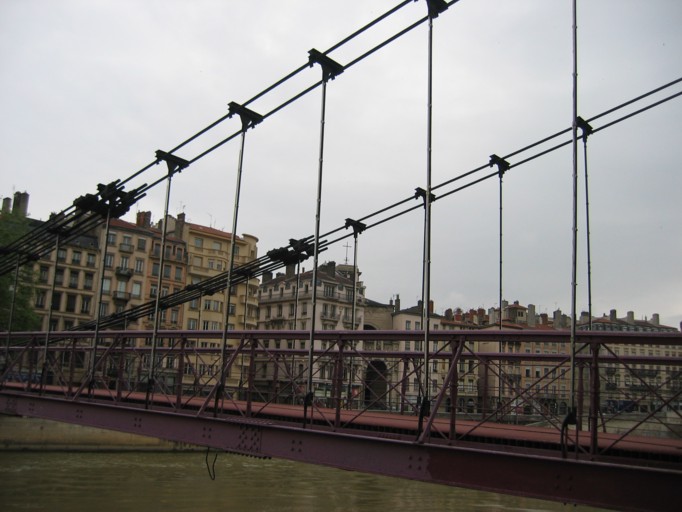 At this tower, the transition to wire rope appears to occur near the top of the tower.