---
Loire River - Ingrandes, France
All photos by David Denenberg. Please do not reuse without permission. This bridge has eight suspended main spans. Very few suspension bridges have been built with that many spans. The only other vehicular suspension bridge I've identified with as many main spans is Roebling's 1846 Monongahela (Smithfield Street) bridge.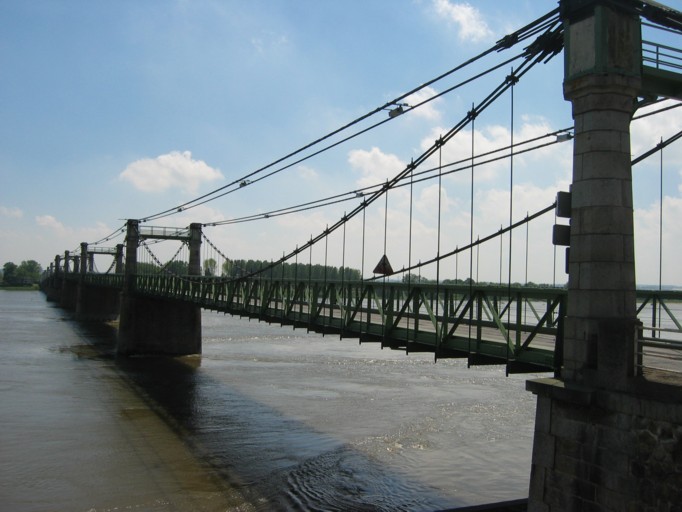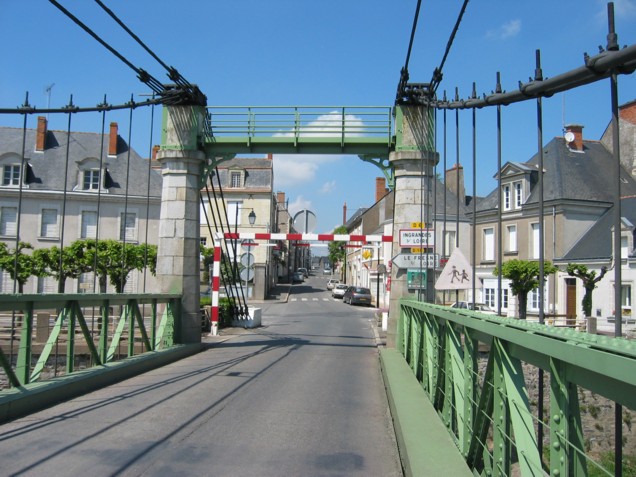 The middle tower is slightly bigger than the others.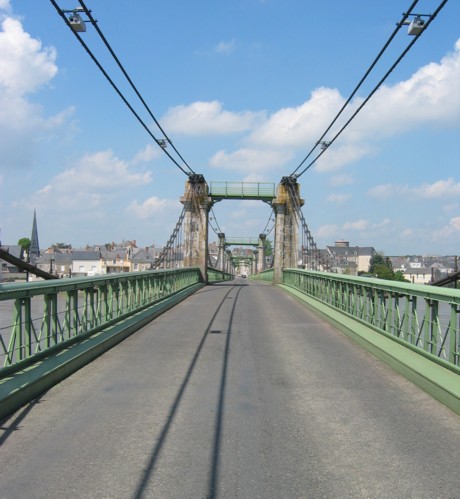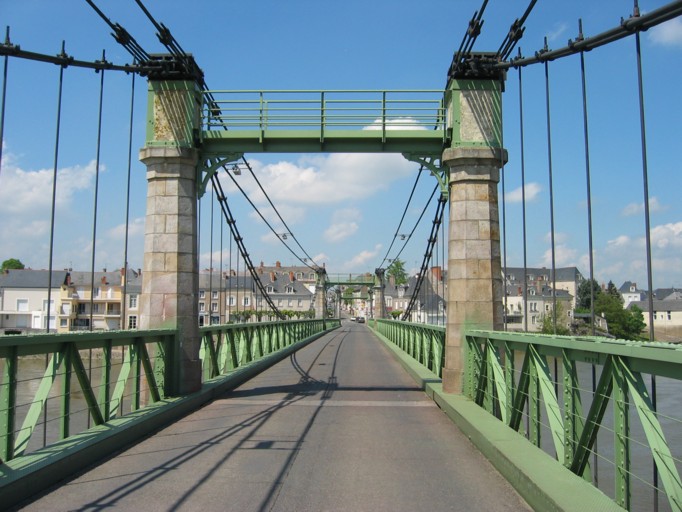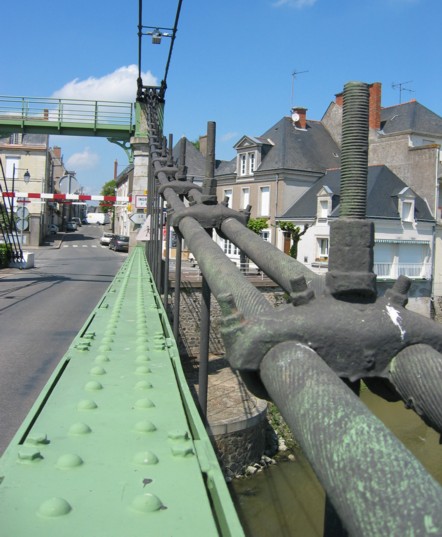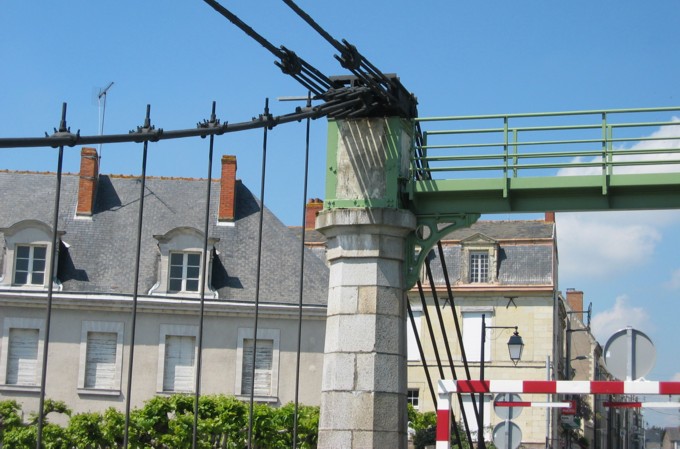 The thicker middle tower. Note the three diagonal stays coming out of the right side of the tower, but none on the left.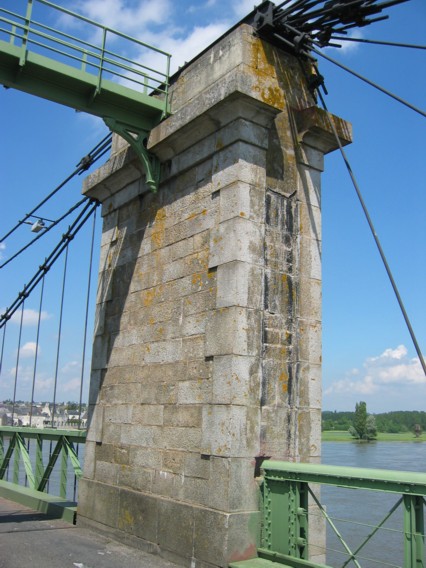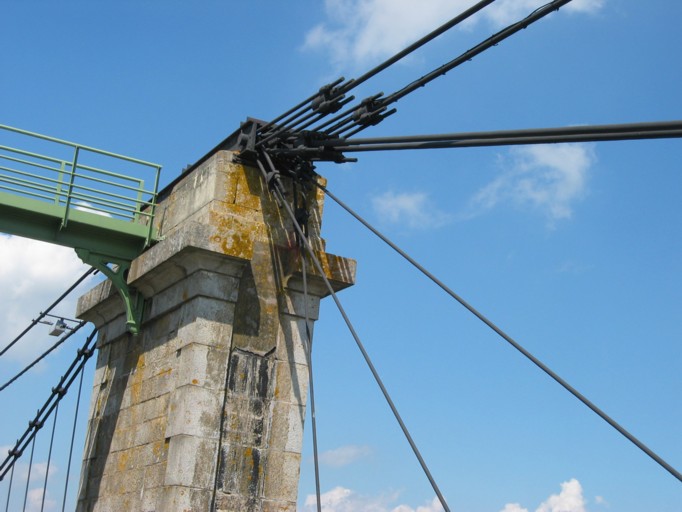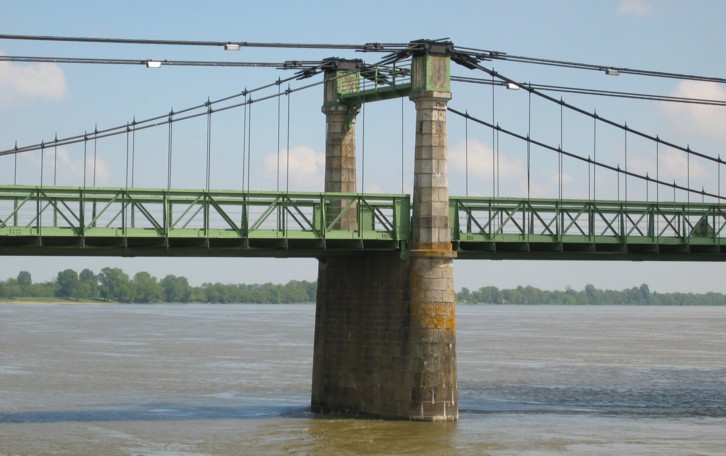 Difficult to see here at reduced resolution, but all of the spans to the right of the thicker middle tower have diagonal stays. The spans to the left do not have diagonal stays.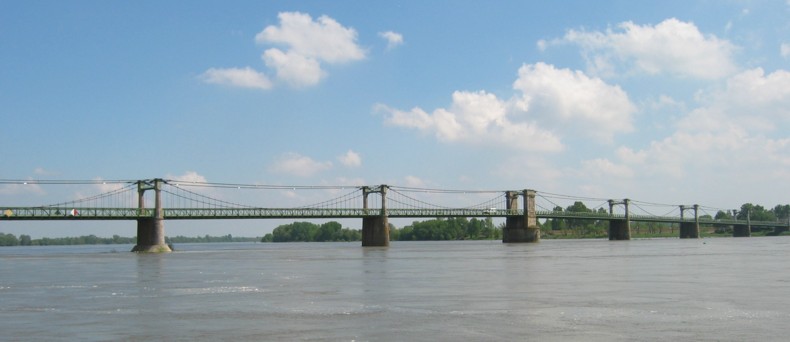 The Montjean-sur-Loire Bridge barely visible from Ingrandes.