---
Seine River - Tancarville, France
All photos by David Denenberg. Please do not reuse without permission. In 1998 and 1999, the two original main cables of this bridge were replaced with four new main cables. These photos were taken in 2005.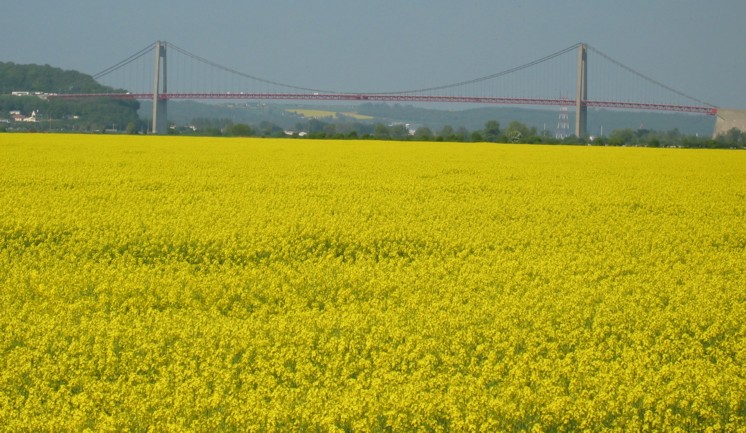 The pedestrian path makes an interesting series of zig-zags here to go between the cables and then out onto the main part of the deck.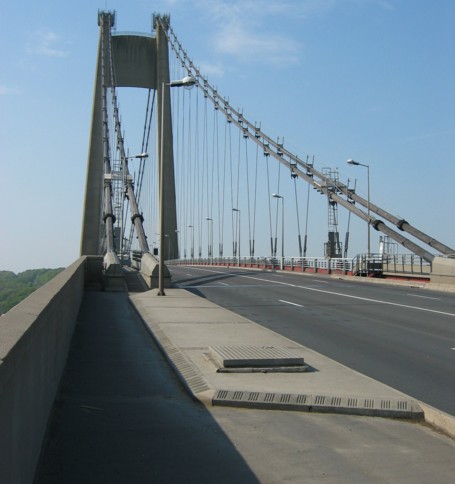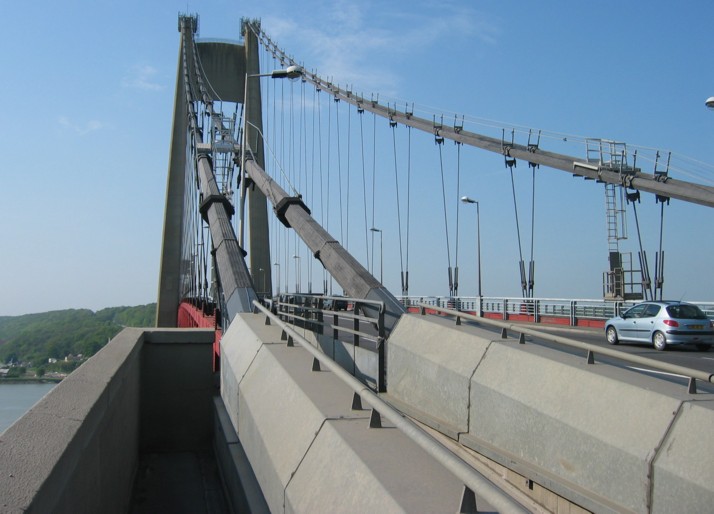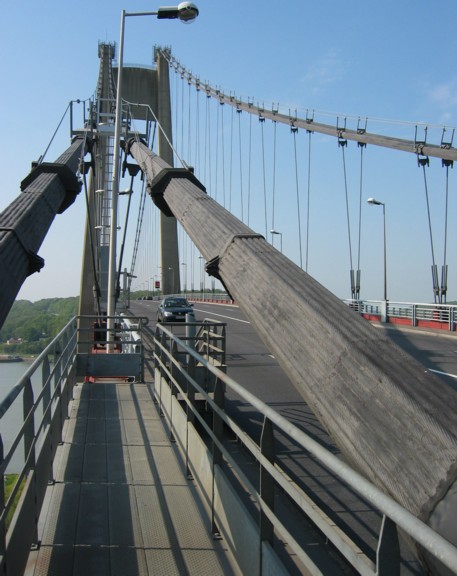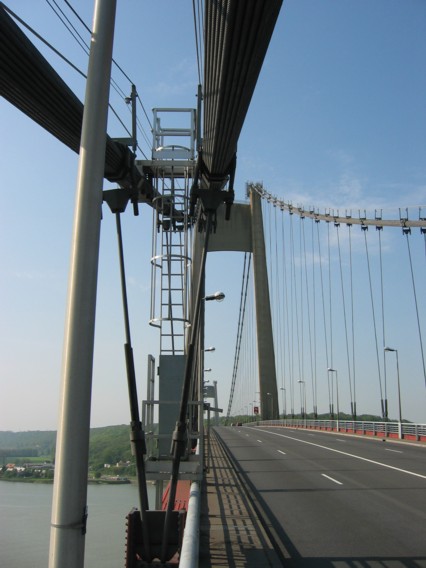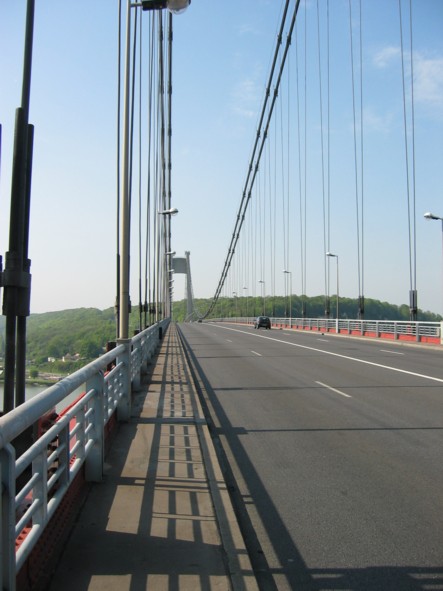 The huge Pont de Normandie, about 12 kilometers to the west.