---
Iowa River - Iowa Falls, Iowa, USA
All photos by David Denenberg. Please do not reuse without permission. Between the slope and asymmetric design, this has always struck me as one of the oddest suspension bridges I have encountered.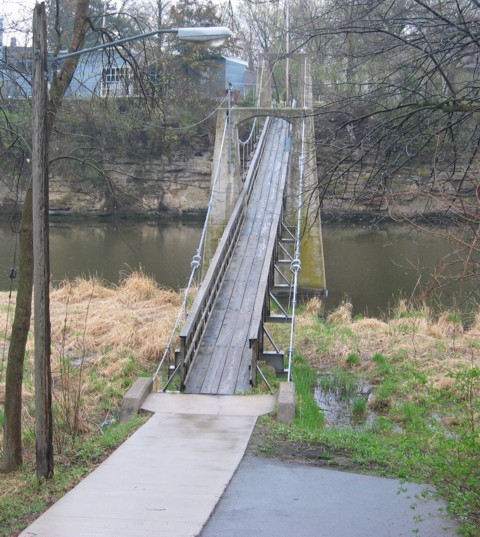 Just a bit of a slope.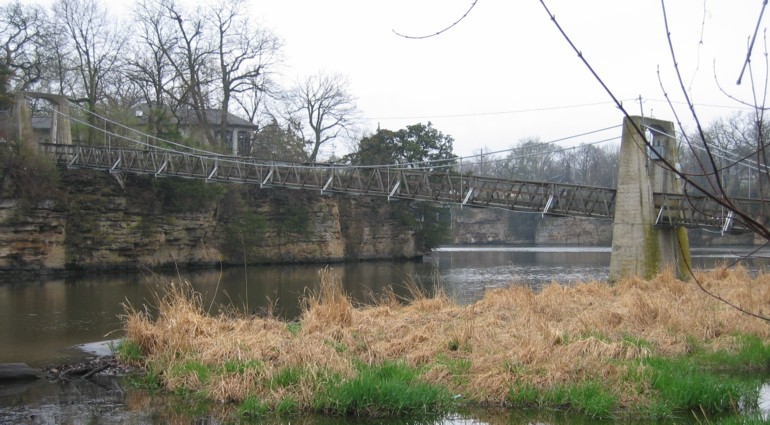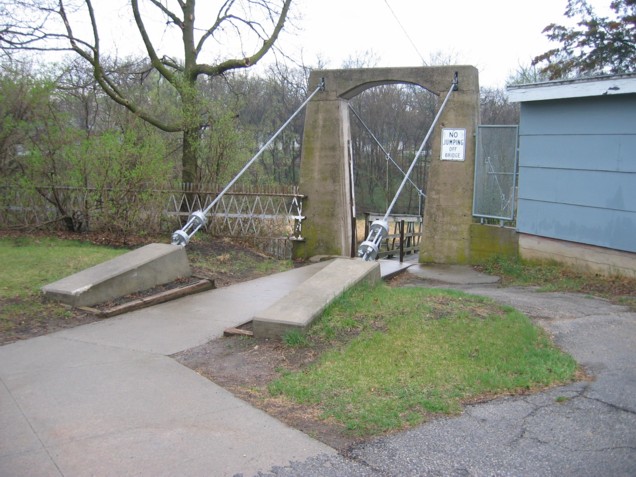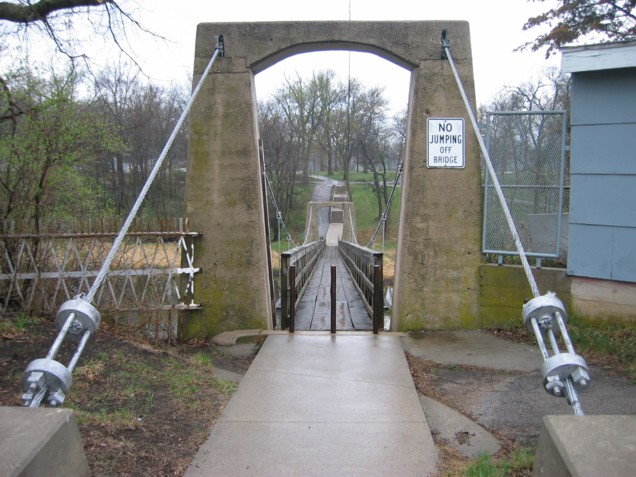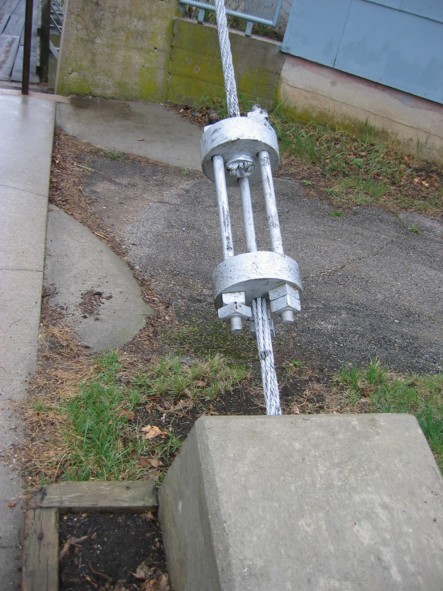 The chicken wire appears to just be holding the light strip to the cable.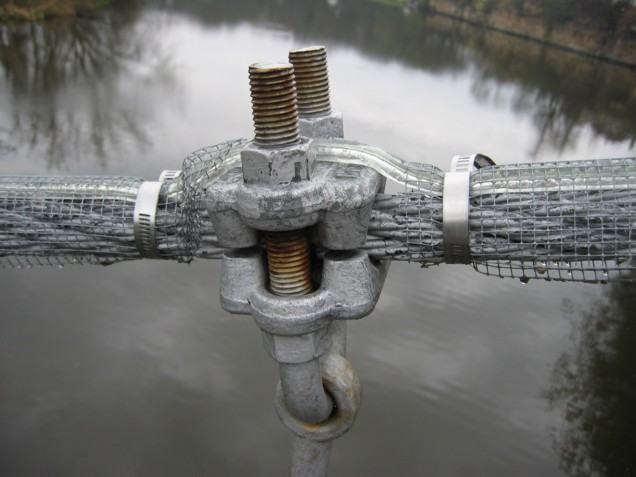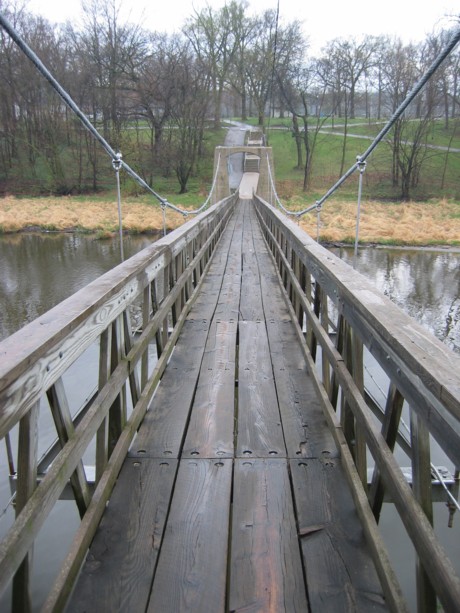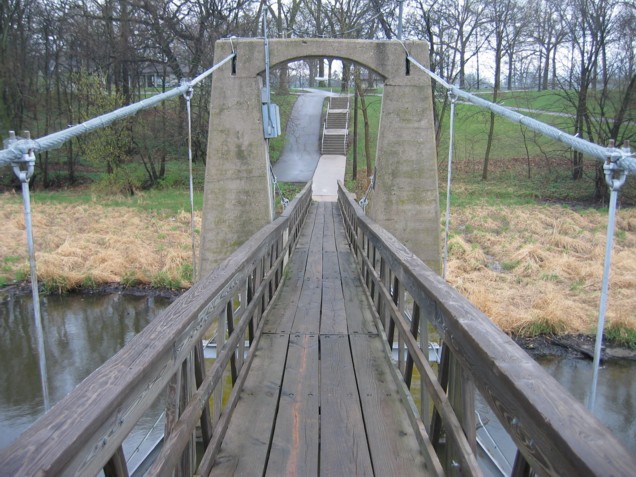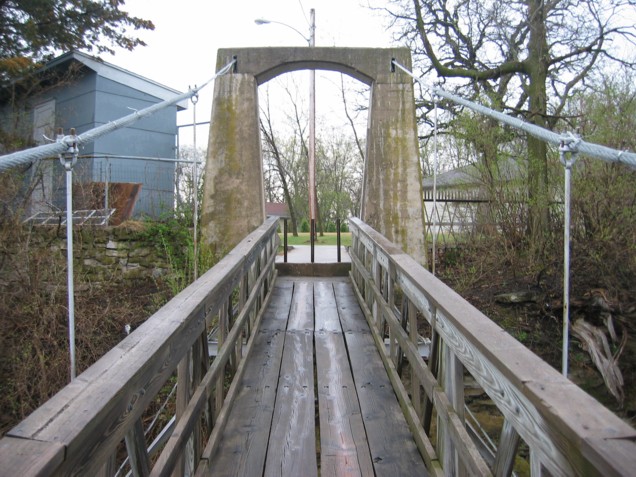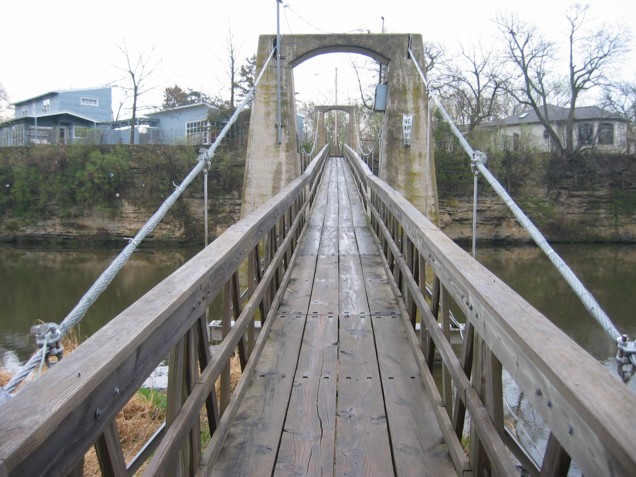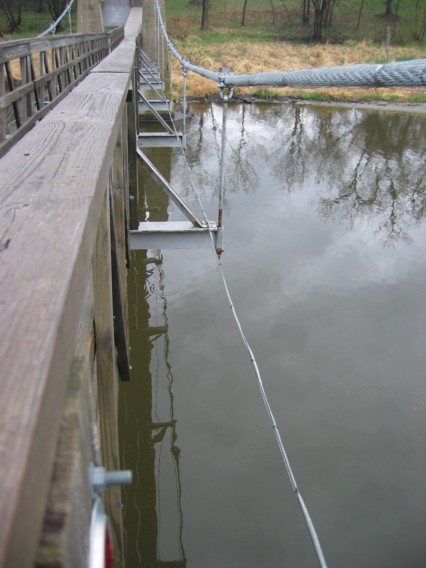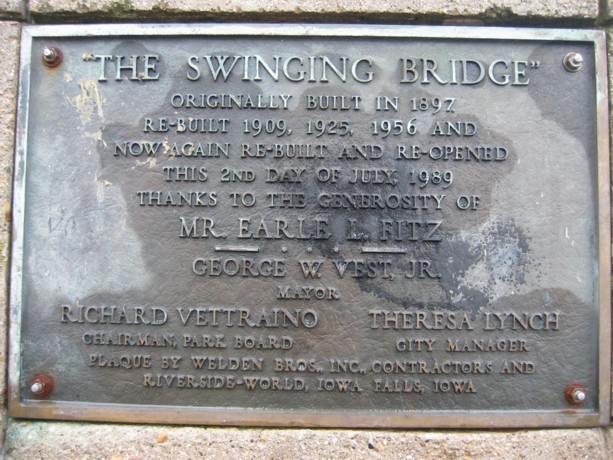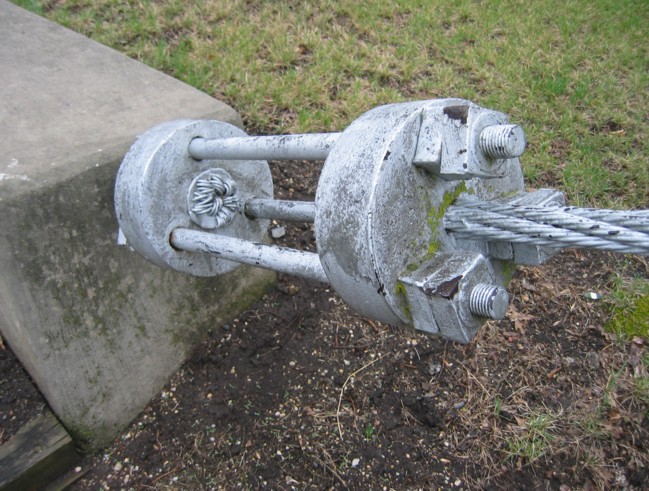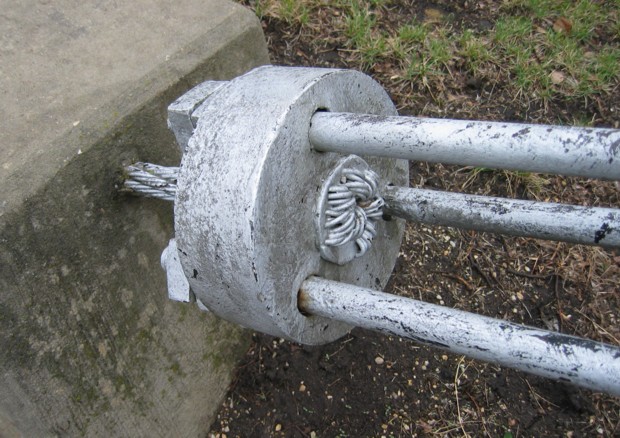 A nearby arch.