---
Tavern Creek - St. Elizabeth, Missouri, USA
All photos by David Denenberg. Please do not reuse without permission.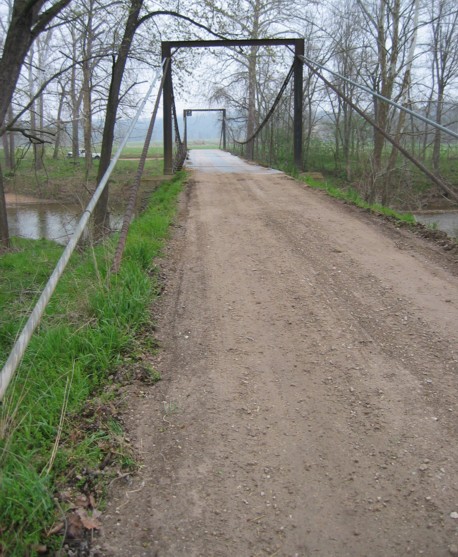 Like the similar Mill Creek bridge, steel cables have been added to assist the original main cables.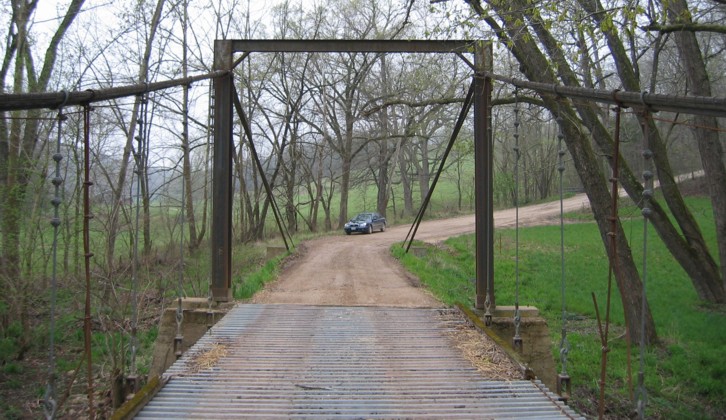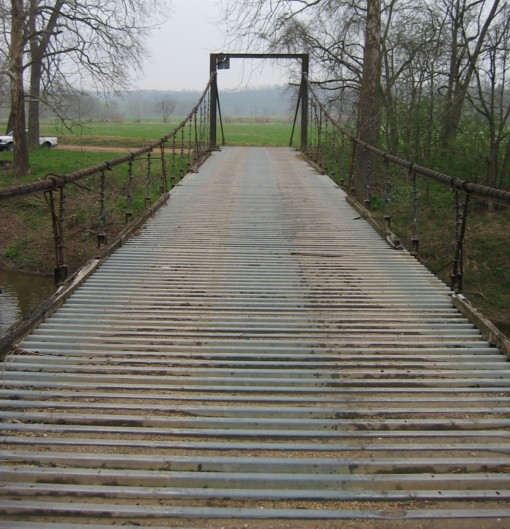 I'm not sure what happened here. The older suspender connects to an older floor beam that is not spaced at the same interval as the other floor beams. Maybe they forgot to remove this one or decided to leave it for some reason.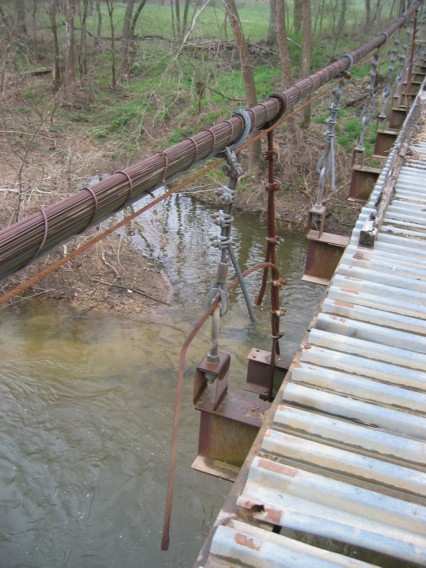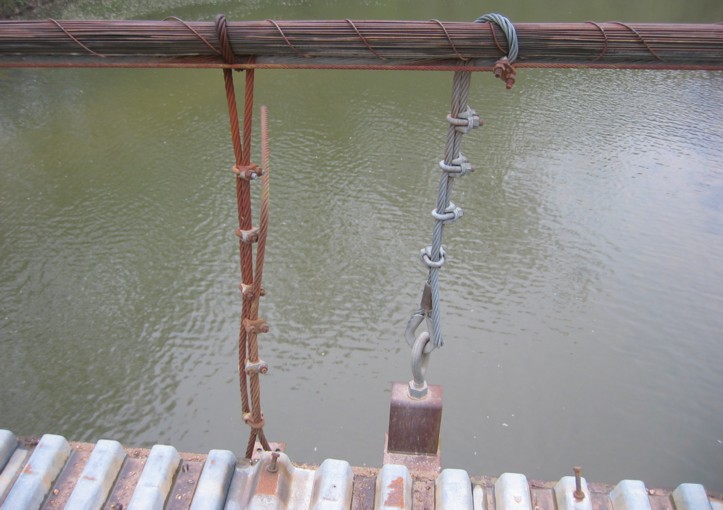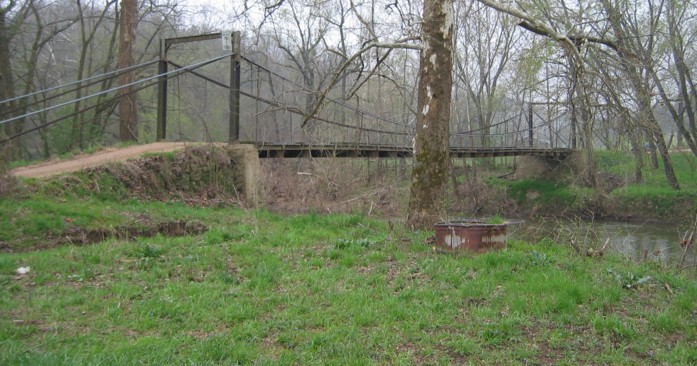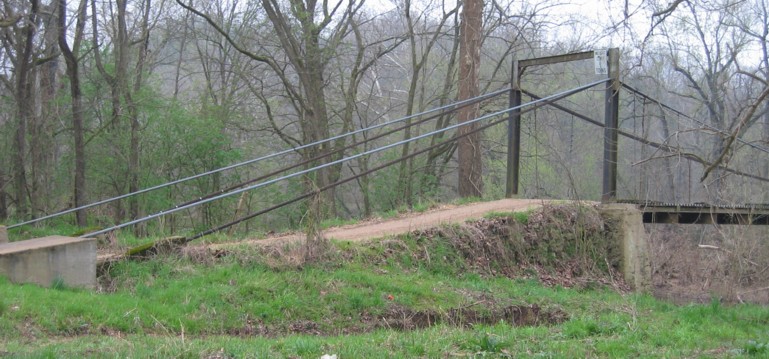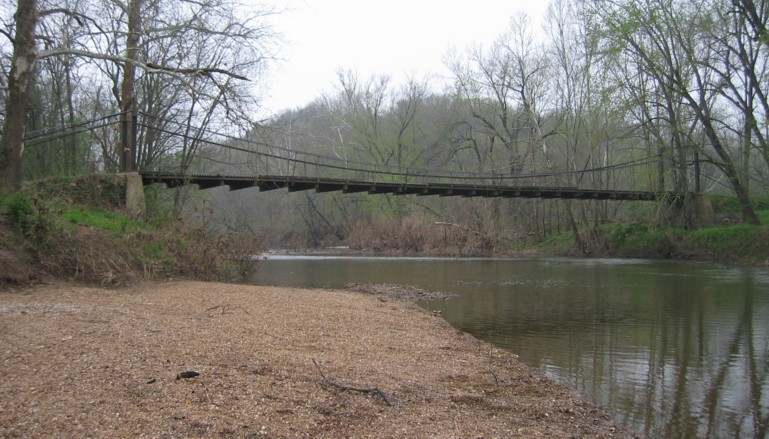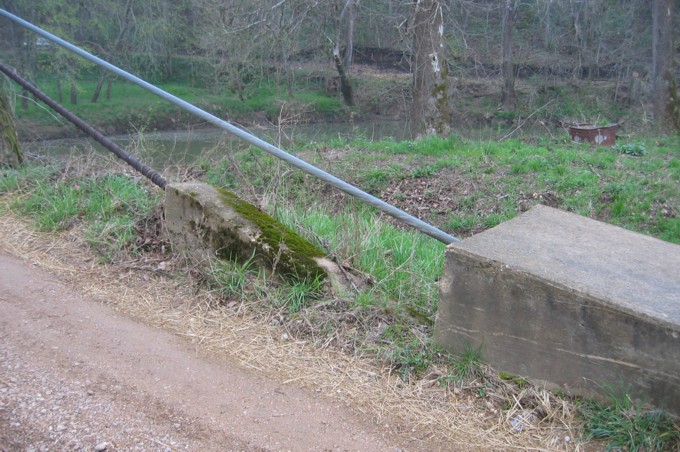 Why are the main cables lashed to these trees?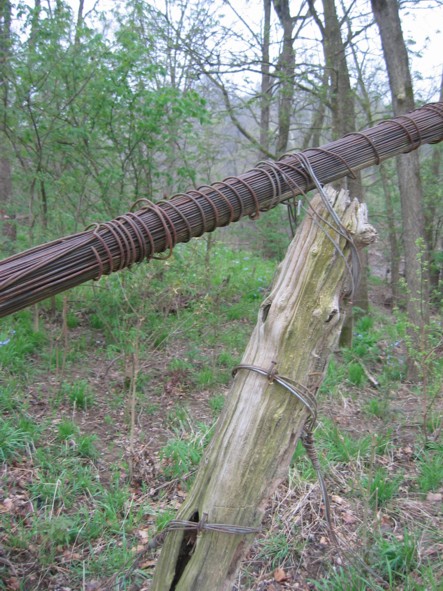 Looks like a patch to the corrugated metal deck.