---
Tavern Creek - St. Anthony vicinity, Missouri, USA
All photos by David Denenberg. Please do not reuse without permission. Lots of quickie suspender repairs on this bridge. It's posted for just 2 tons.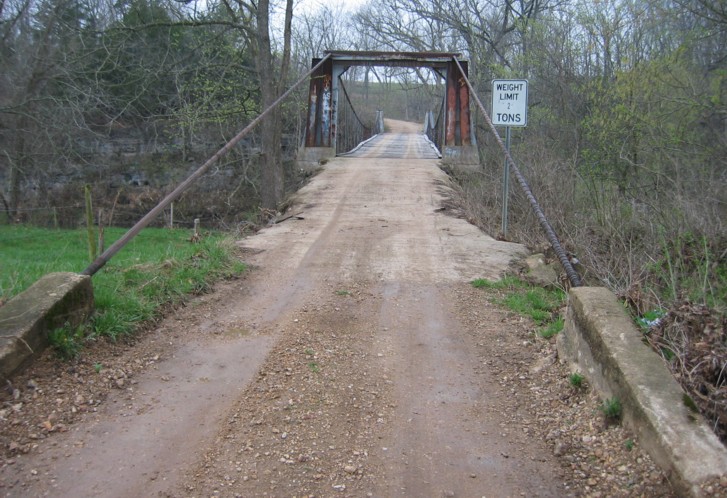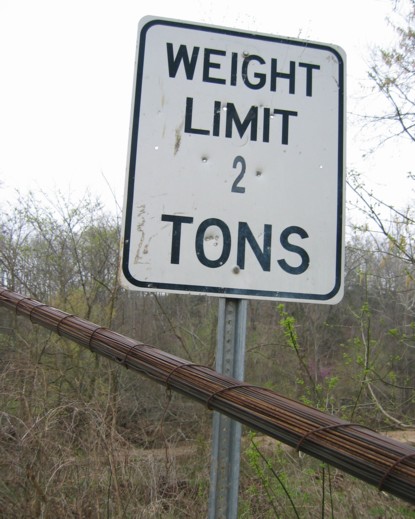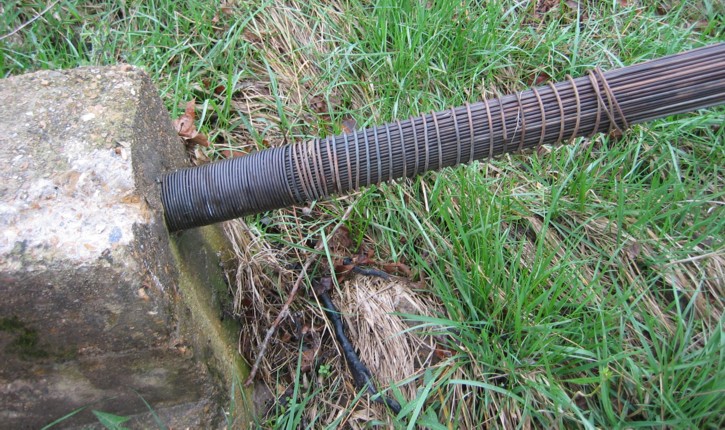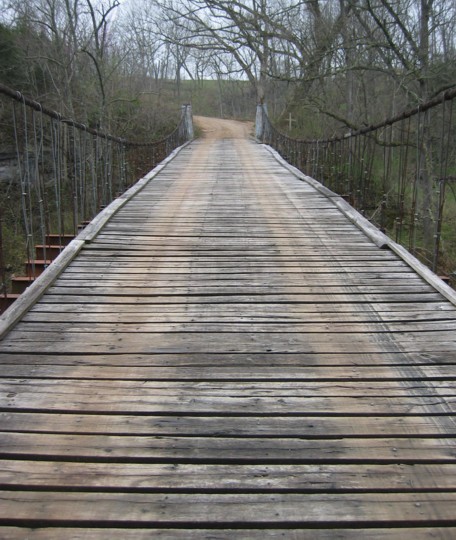 Yes, the bridge is on a slope. Looking uphill here.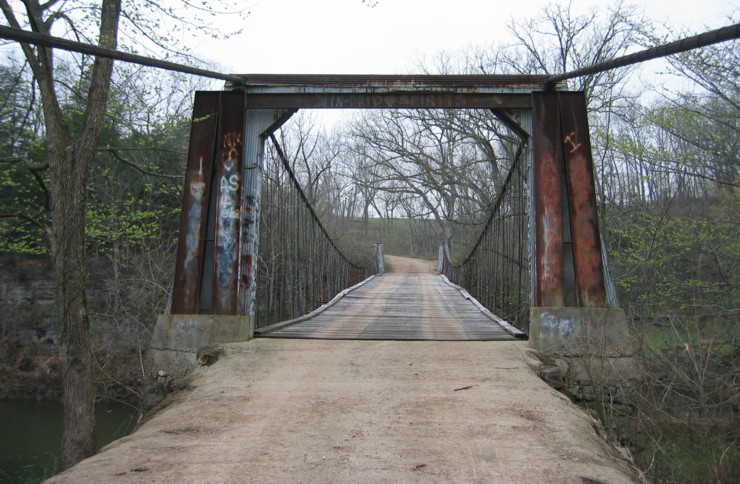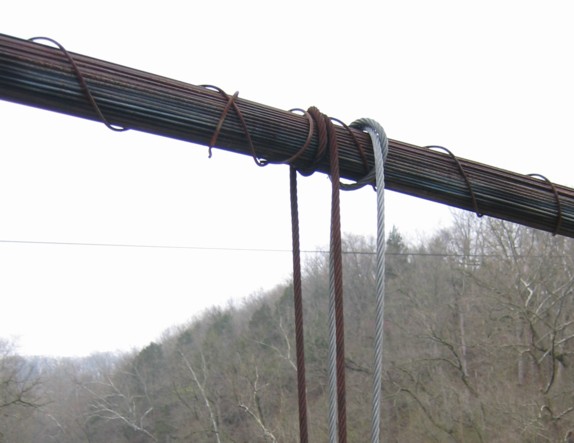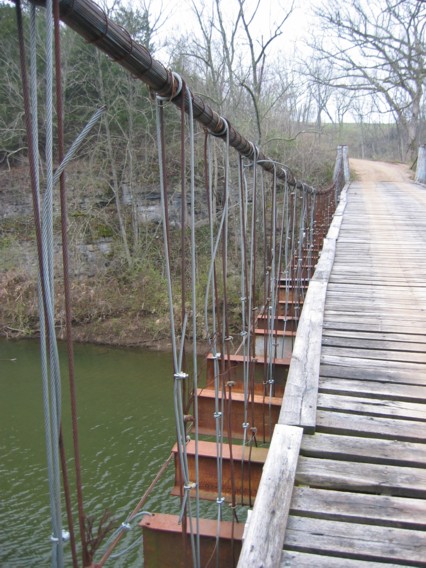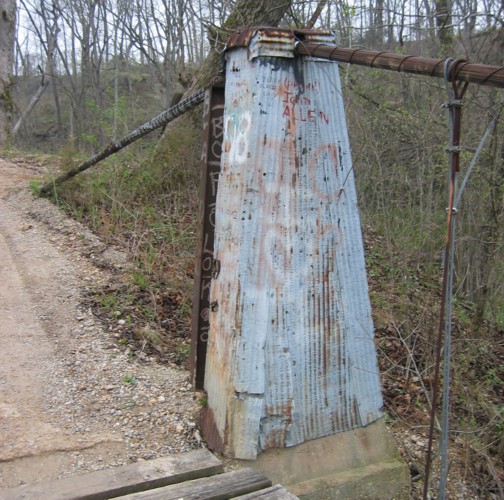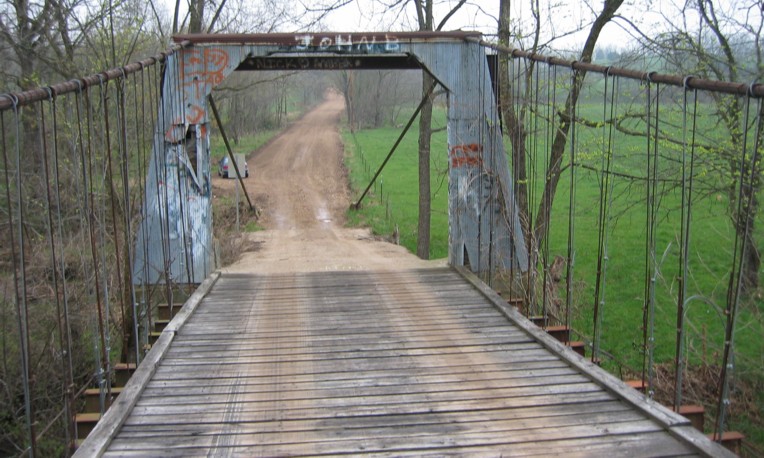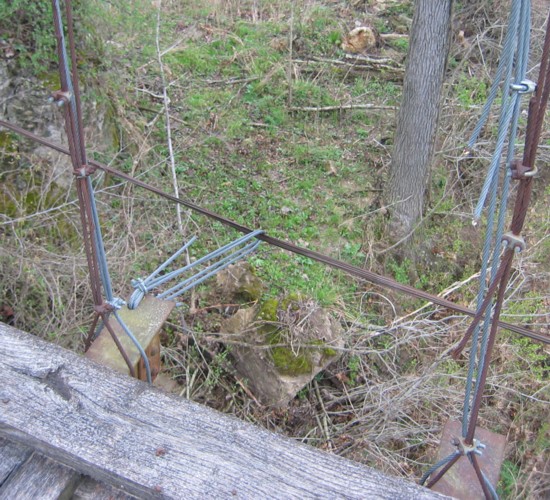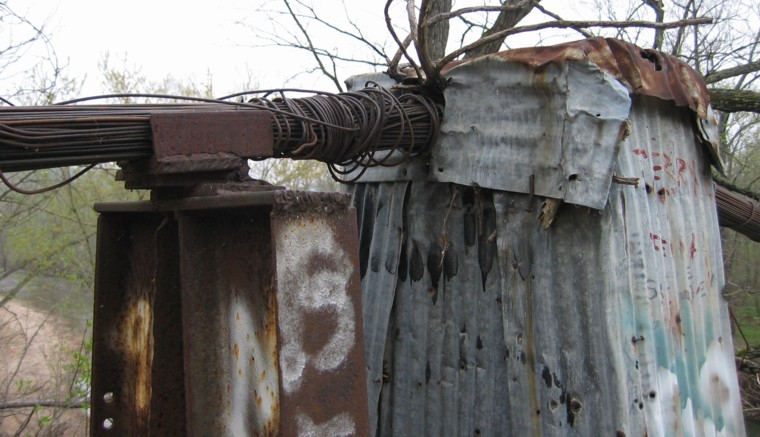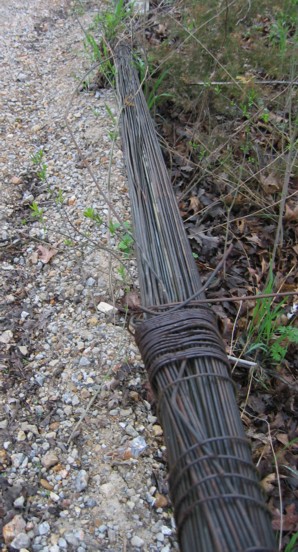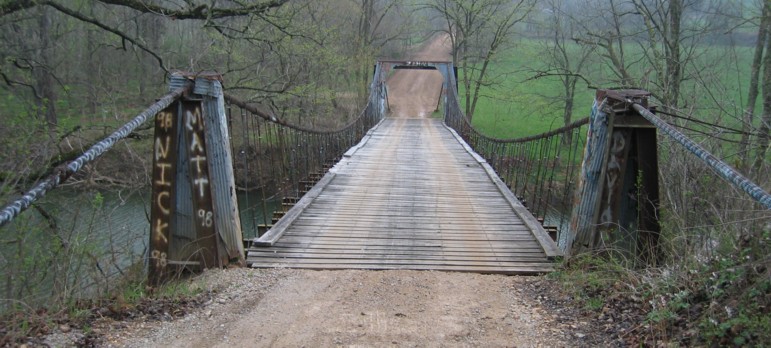 Maybe they knew I was coming.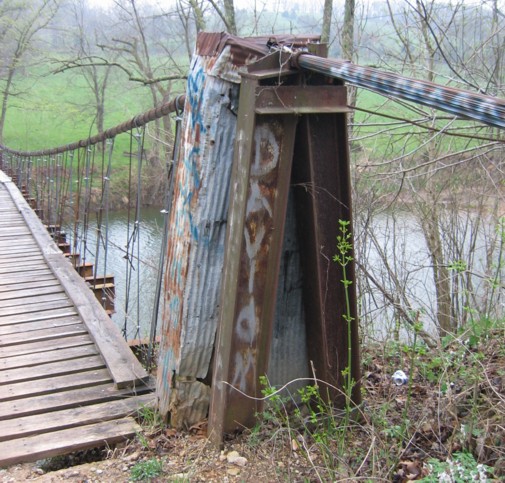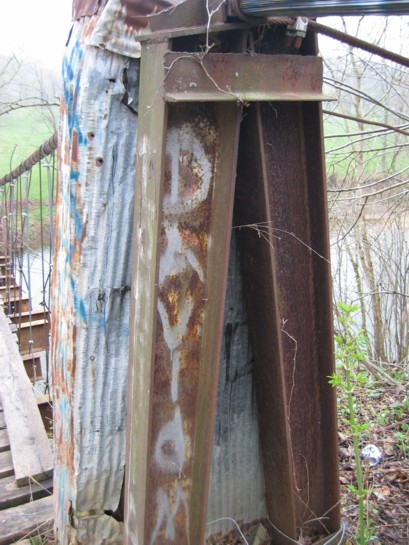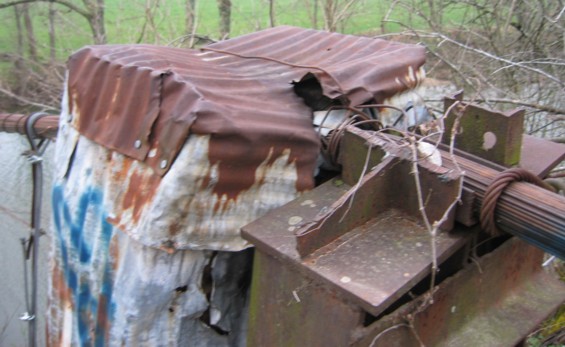 For some floor beams, there appear to have been at least two sets of replacement suspenders.