---
Grand Auglaize Creek - Brumley vicinity, Missouri, USA
All photos by David Denenberg. Please do not reuse without permission. This bridge is a bit scary. Unlike the other nearby Joe Dice bridges, this long bridge appears to have its original cables and suspenders.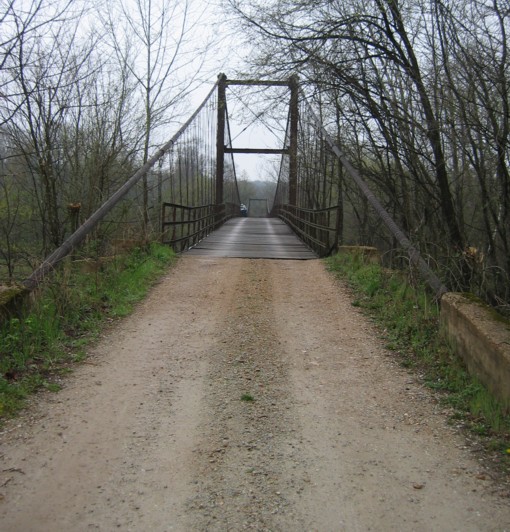 Yield to oncoming traffic - if you can see it.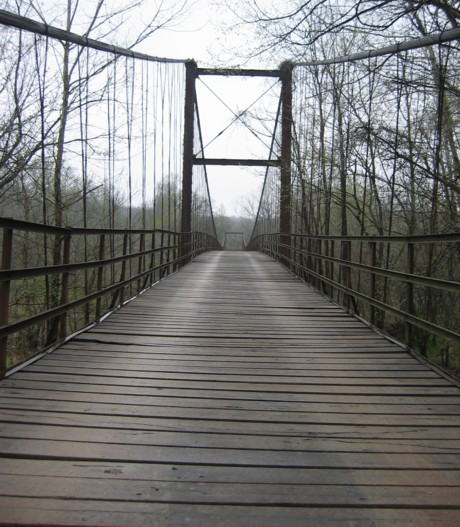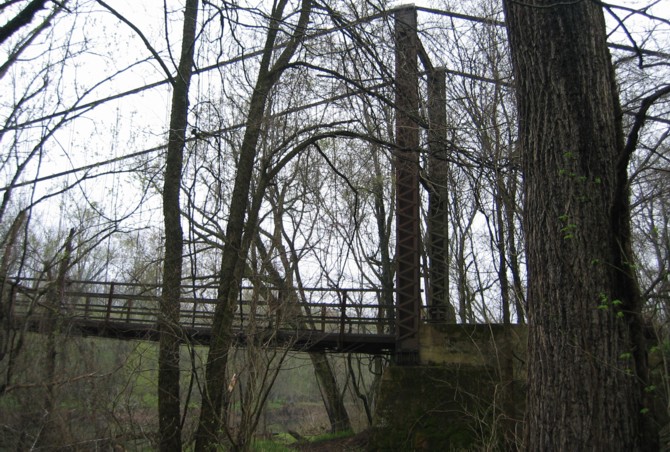 I yelled to the kid, "you better hang on!" but the bridge did not undulate as much as I expected. The violent rattling of the floorboards was much more noticeable.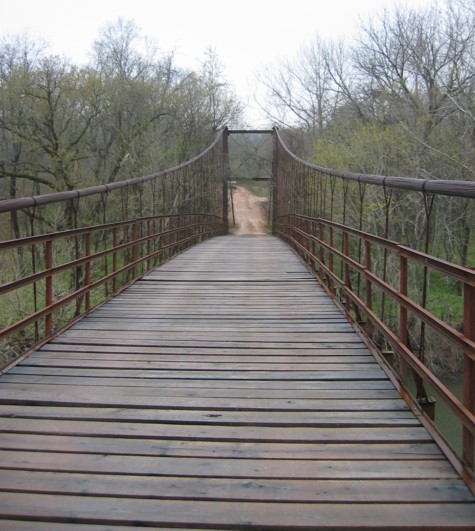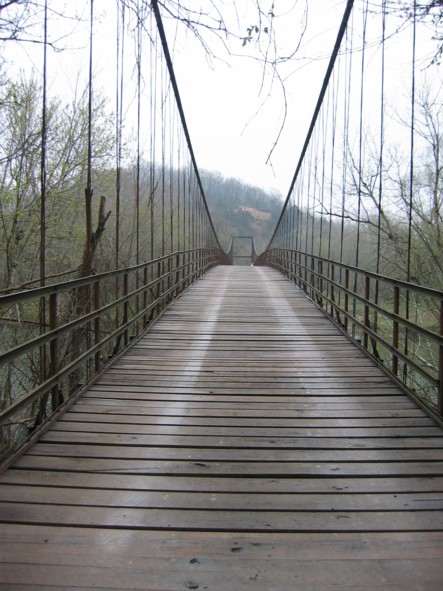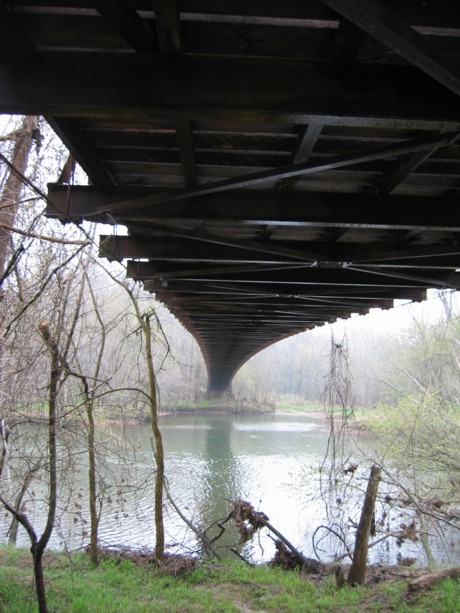 The light was not in my favor, but you get the idea about the condition of the suspenders.