---
Big Sandy River Levisa Fork - Kewanee, Kentucky, USA
All photos by Patrick S. O'Donnell. Please do not reuse without permission. Patrick's comments accompany the pictures. Patrick also revisited this bridge in 2007.
"This is the best I can do for an overall shot of this one. About one-third of the deck is shown in this picture."
"The tower is on the far side of the bridge. There is no tower on the near side as the main cables continue on and up over the highway at a rate that wouldn't warrant one."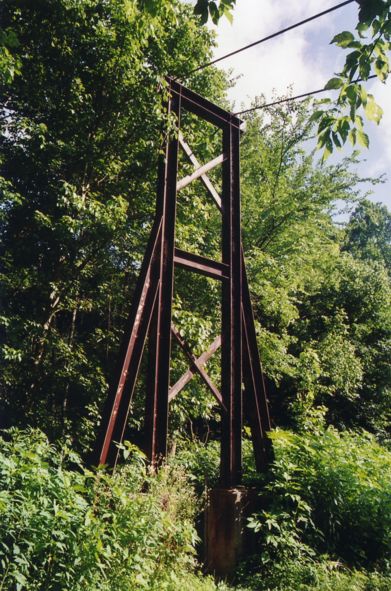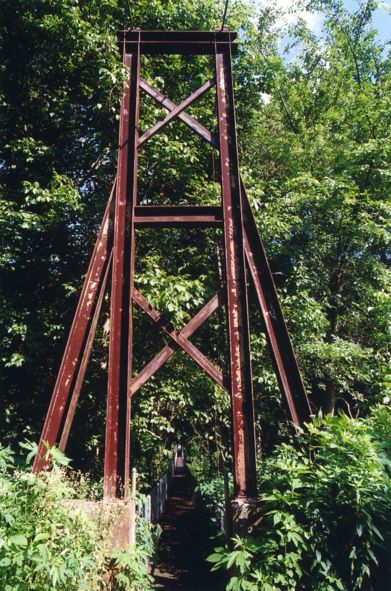 "The road is like an interstate at this location of the bridge. There's a pull-off on the southbound lanes."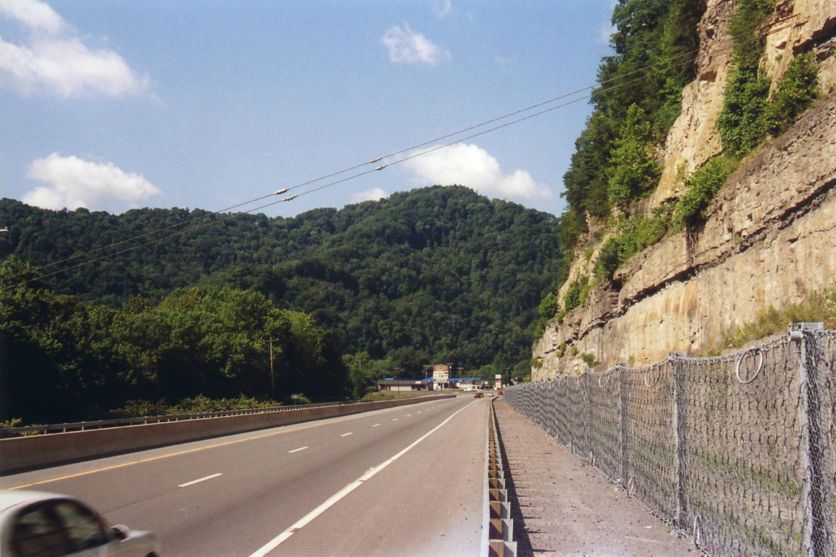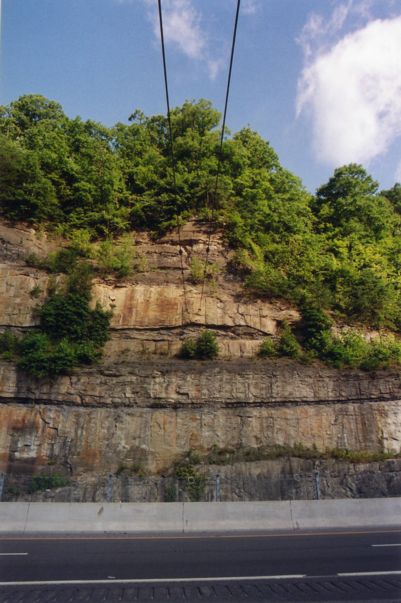 "You'll notice the shadow of the turnbuckles stretching downward to the left where the cables are anchored."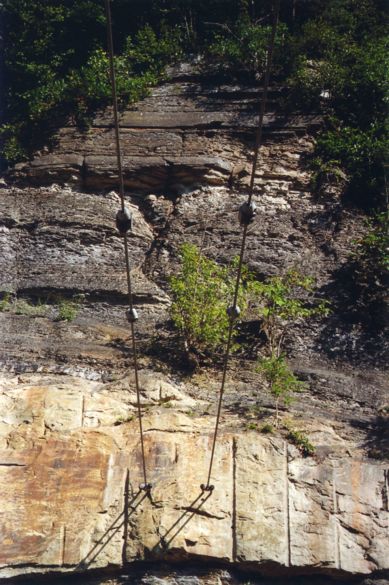 "Due to the lack of a nearside tower I'm led to believe that prior to the widening of this roadway, these cables entered the hillside at a location about where these sockets are. It's very much possible that these cables did come down to an anchorage, then there would have been a tower."